As the Twitter word war between Andrew Tate and Greta Thunberg intensifies, it seems Andrew Tate is enmeshed in his own trap. According to reports, Andrew Tate, a former professional kickboxer and controversial media personality, and his brother, Tristan Tate, were arrested on suspicion of human trafficking, r*pe, and forming an organized crime group. The Swedish climate activist took another swipe on Twitter at a toxic influencer following his arrest in Romania.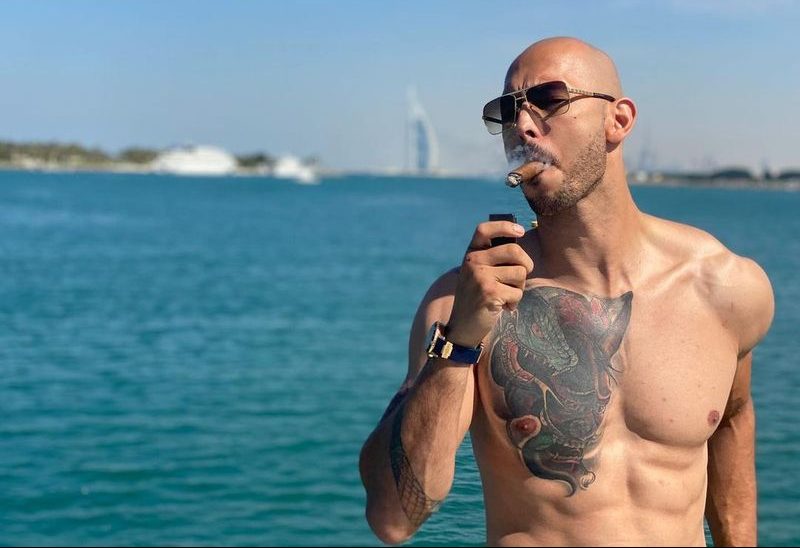 The former kickboxer gained fame in 2016 when he was removed from Big Brother over a video showing him attacking a woman. His misogynistic and problematic comments led him to be banned from social media, and he has returned with his rants after a five-year hiatus which again dragged him into new trouble.
Also Read: "With her little hate filled face, sitting somewhere without the heat on": Andrew Tate Viral Rant Trolls Greta Thunberg, Brands Her "Slave of the Matrix"
Greta Thunberg Takes Another Swipe At Andrew Tate Over His Arrest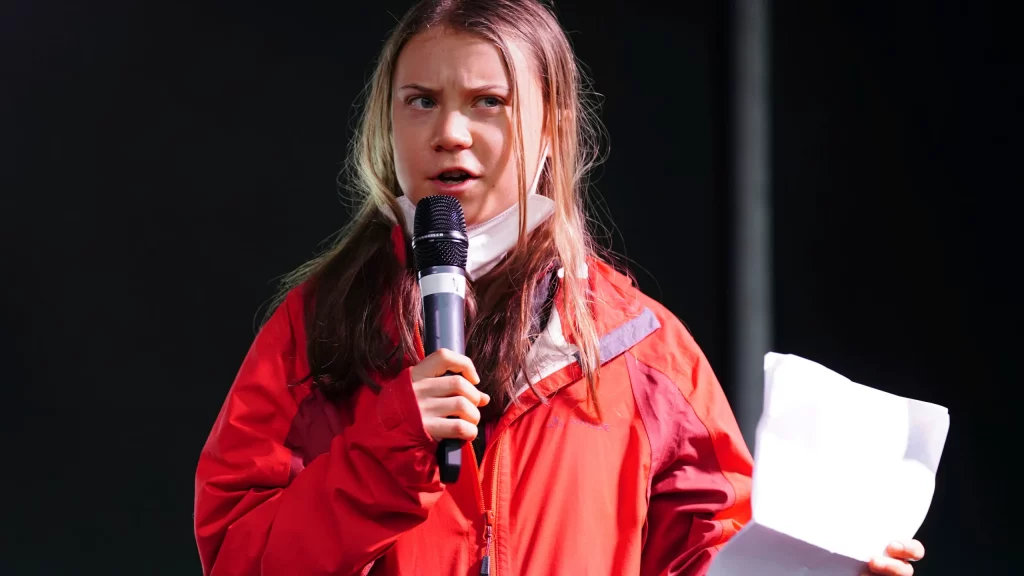 A few days ago, the 36-year-old controversial internet personality Andrew Tate posted a tweet about his car collection along with a picture of himself standing next to a Bugatti, addressing 19-year-old Swedish climate activist Greta Thunberg for the emissions that his car emits into the atmosphere.
Hello @GretaThunberg

I have 33 cars.

My Bugatti has a w16 8.0L quad turbo.

My TWO Ferrari 812 competizione have 6.5L v12s.

This is just the start.

Please provide your email address so I can send a complete list of my car collection and their respective enormous emissions. pic.twitter.com/ehhOBDQyYU

— Andrew Tate (@Cobratate) December 27, 2022
Andrew Tate's bragging did not impress the activist, who responded in a way that apparently annoyed him deep down. She tweeted,
yes, please do enlighten me. email me at smalldickenergy@getalife.com https://t.co/V8geeVvEvg

— Greta Thunberg (@GretaThunberg) December 28, 2022
As a result, the former Big Brother contestant hit back at Thunberg's befitting response with his 2-minute rant on Twitter which led him into big trouble. Top G and his brother Tristan Tate reportedly were arrested in Romania for human trafficking, r*pe, and forming an organized crime group.
In the wake of reports that police were tipped to Tate's location in Bucharest after he released a video of himself sitting beside a Romanian pizza box, the Swedish eco-activist Thunberg tweeted sarcastically this morning by taking another swipe at Tate, which reads, "This is what happens when you don't recycle your pizza boxes."
this is what happens when you don't recycle your pizza boxes

— Greta Thunberg (@GretaThunberg) December 30, 2022
As a result of her tweet, a volcano of fans' reactions triggered by the so-called word war has already erupted. It has been reported that Tate and his brother have been under investigation since April alongside two Romanian nationals and are being held by the police as a result.
Also Read: "Enlighten me. Email me at smalld**kenergy@getalife.com": Greta Thunberg Mega Trolls Andrew Tate Like a Badass After Top G Unnecessarily Provokes Her With Absolute Bulls**t
Pizza Boxes Landed Andrew Tate In Police Custody
Several news reports indicate that the boxes from Jerry's Pizza that he used in his two-minute clap-back, which has outlets in Romania, are suspected of having helped the Romanian authorities search for Andrew Tate and his brother, Tristan Tate.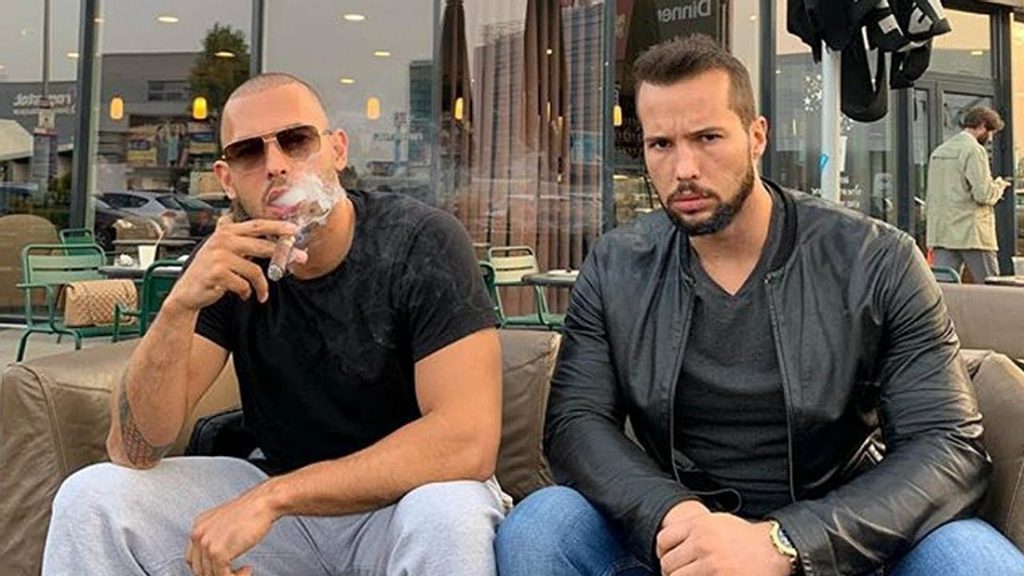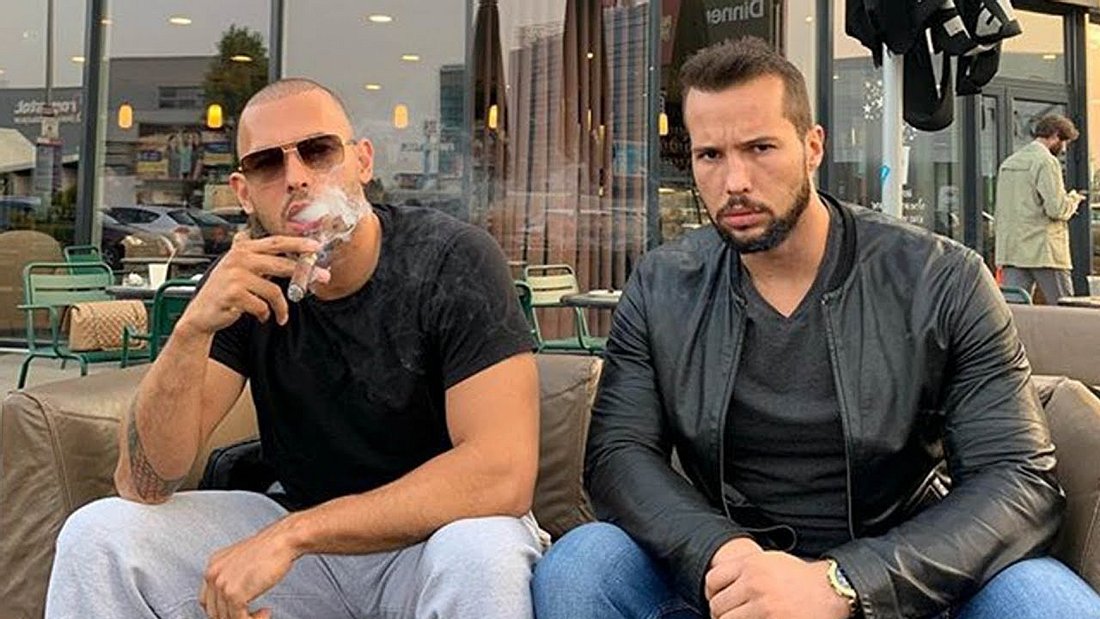 His 2-minute video clip shows him speaking and smoking a cigar while wearing a robe. During one scene, he is seen picking up two pizza boxes from someone and putting them on a table. He said at one point,
"I'm not actually mad at Greta. Please bring me pizza and make sure that these boxes are not recycled! Thank you."
Thank you for confirming via your email address that you have a small penis @GretaThunberg

The world was curious.

And I do agree you should get a life ❤️ https://t.co/mHmiKHjDGH pic.twitter.com/SMisajQRcf

— Andrew Tate (@Cobratate) December 28, 2022
According to reports, these pizza boxes landed him and his brother in police custody. As reported, Jerry Pizza's outlet assisted the authorities in tracking the internet personality, and pizza boxes became a critical clue. They declined to comment, but their lawyer confirmed they had been detained.
Also Read: "Andrew invited me": Jordan Peterson's Daughter Mikhaila Peterson on Dating Rumors With Andrew Tate, Reveals Why She Met the Top G
Source: Twitter