Spider-Man: No Way Home is now barely a week from its release and as fans, we are certainly losing it. With promotional events for the film soaring high, Tom Holland has now revealed a hilarious prank that he pulled off on a producer of the film. Releasing on 17th, the film will feature Tom Holland's Spider-Man alongside Zendaya's MJ and Ned, played by Jacob Batalon. It's Holland's sixth appearance in the Marvel Cinematic Universe as Peter Parker since he was recruited in Civil War by Iron Man, later joining the Avengers in Infinity War and Endgame. No Way Home will also see the return of some old Spider-Man villains of the franchise and also stars JK Simmons, Benedict Cumberbatch, Marisa Tomei, and Jon Favreau.
No Way Home continues after the events of Far From Home where Mysterio reveals the secret identity of Peter Parker to the world while also getting framed for Mysterio's murder. In return, Peter seeks the help of Doctor Strange, urging him to cast a spell so that everyone forgets his truth. However, this goes wrong and ends up making things worse for Peter. The spell opens the multiverse, allowing other Spider-Man villains like Electro, Doc Ock, and Green Goblin to enter the Marvel Cinematic Universe. Other villains like The Lizard and Sandman also appear in the film.
While appearing in the Late Night with Seth Meyers, Holland shared a funny prank on producer Mitch Bell, tricking him to believe that the bottle of lube was actually a sanitizer. Later on the same day, Tom pulled the exact prank on a boom mic operator.
Here's the story via Tom Holland himself: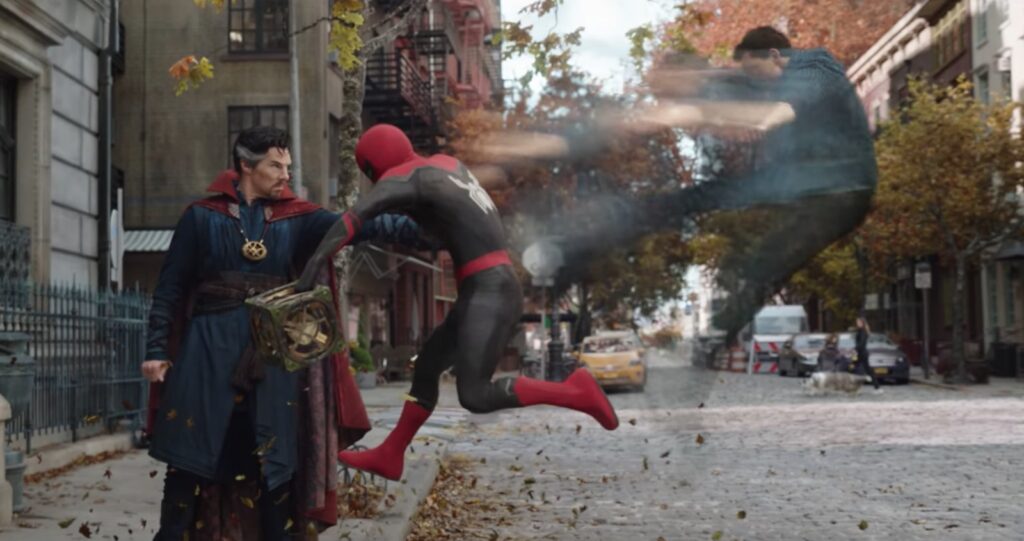 I remember in the Spider-Man suit, because the thing is so tight, the zip sometimes gets stuck, and it's a nightmare. I'll have like half of it off, and I'm like, "Please, just get this thing off me." And we have a bottle of lube that we squirt on the zip to get it open. We were on set and Mitch Bell was there, one of our big Marvel producers. He's in charge of the money, so a COVID shutdown for him is a very serious thing and he's taking it very seriously. And this bottle of lube does suspiciously look like a bottle of hand sanitizer. So he walks over and he's chatting to me and he's like, "Hey, man can I get some of that hand sanitizer?" And I look at my brother Harry and I'm like, "This is about to be golden." So I'm squeezing all this stuff on him, squeezing it, and he walks off and you can see him on set like, "This goddamn hand sanitizer won't go."
While the cast of No Way Home had to adhere to the strict COVID-19 protocols while being on the set, this doesn't mean that there wasn't any time for hijinks.
Just 6 Days To Go For No Way Home!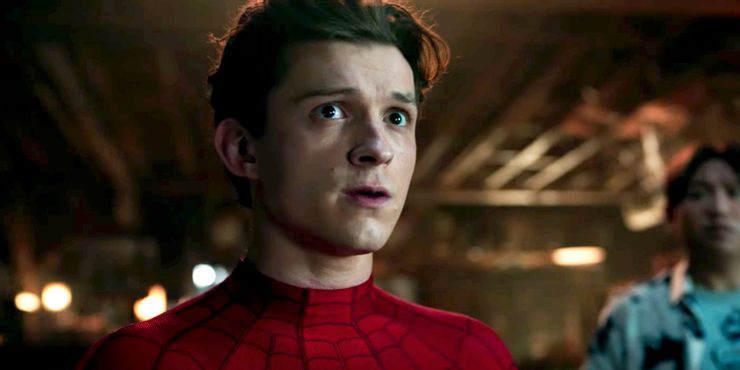 The press tour for No Way Home has been quite eventful for all Marvel fans, not only due to Holland, Zendaya, and Batalon appearing as a trio but also due to the barrage of questions thrown at them regarding the involvement of Andrew Garfield and Tobey Maguire.
Tom Holland, who is known for letting out spoilers, has done a fine job until now. The wait for the film is almost over as it is set to hit the theaters on December 17.
Thanks for your feedback!