The opening series of WandaVision easter egg Episode 4 reveals that Monica Rambeau was a Blip victim (Thanos' Snap). It means that she has been away for five years. Maria (who was Captain Marvel's best friend) died during the five years between Avengers Infinity War and Avengers Endgame.
After returning to life, she immediately returns to work at SWORD (Sentient Weapon Observation and Response Division), which they officially introduce into the MCU in this episode. The SWORD establishes even before Avengers Infinity War. Monica is just returning to her old job after disappearing for five years due to the Blip. Monica Rambeau is now a captain brings her on the level with the military rank of Captain Marvel.
WandaVision episode 4 Easter egg
Monica Rambeau, aka Lieutenant Trouble
Before the show, we understood that Teyonah Parris is casting as Monica Rambeau, the grown-up daughter of Maria Rambeau from Captain Marvel. When Parris appeared in episode 2, she presented herself to Wanda as "Geraldine." Episode 4 describes how that came to be, beginning with Captain Marvel's audio affectionately naming Monica "Lieutenant Trouble."
Thanos' snap
The opening scene extends to depicting the "Un-Blippening," when Thanos' snap from Avengers: Infinity War changes. Millions of characters are brought back from whatever confinement they were in for five years. Monica returns to discover that her mother died of cancer midway during the Blip.
S.W.O.R.D.
The logo is on a television monitor, toy helicopter, Geraldine's necklace. Now, we see the organization in its proper form when Monica states there for duty after she's un-blipped. In the show, the acronym means the Sentient Weapon Observation Response Division. In the comics, "W" stands for World, and the group watches alien activity. S.W.O.R.D. is their family legacy since Maria "Photon" Rambeau established the organization.  That means we're getting a change from the agency in the comics, which was started by the alien hybrid Abigail Brand. There's a chance that Hayward is not at par. While there didn't exist a Tyler Hayward in the comics, Brian Hayward was a part of Hydra's Project Centipede.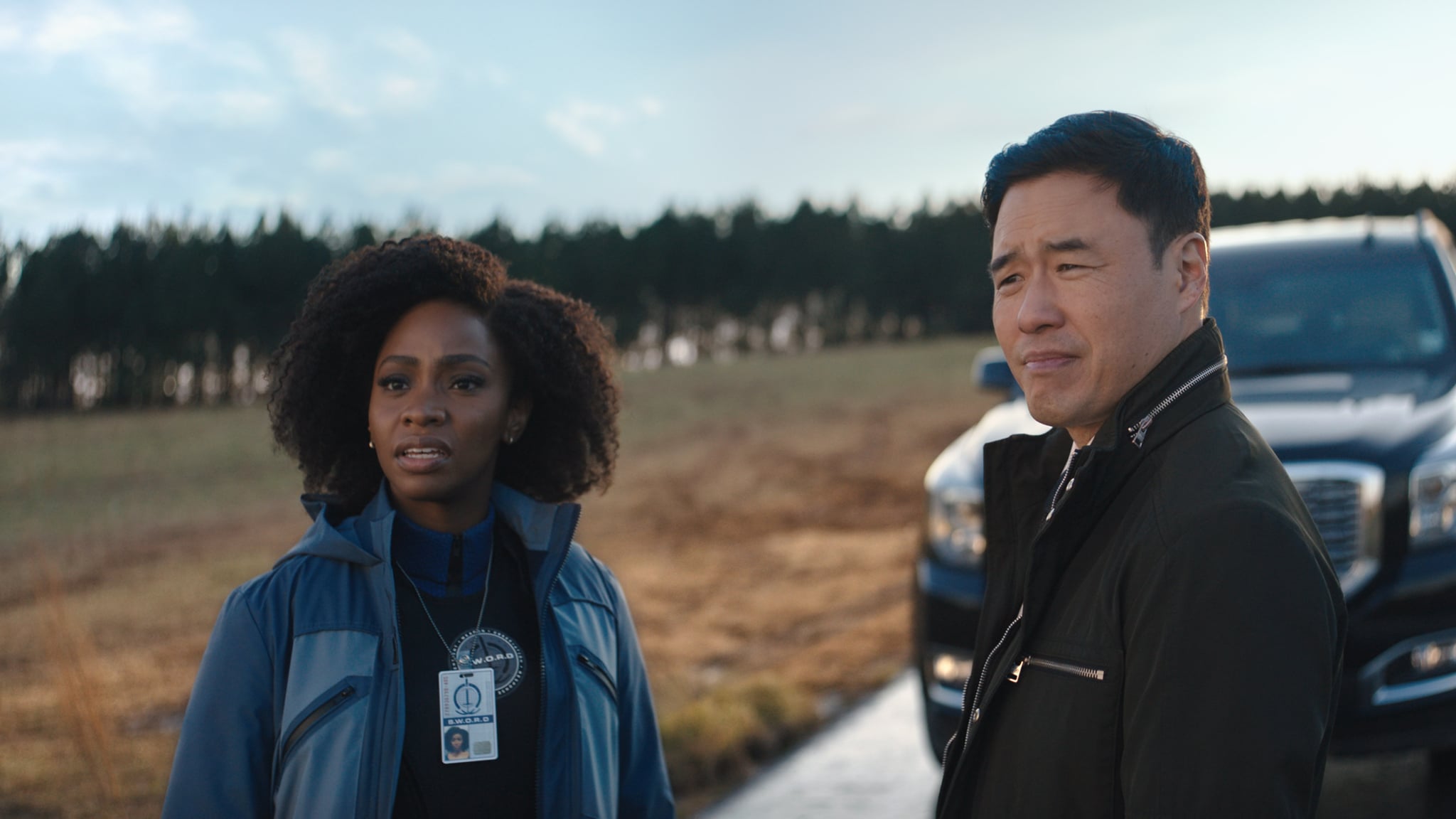 F.B.I. Agent Jimmy Woo
Randall Park reprises his position as the agent from Ant-Man and the Wasp. He was Scott Lang's parole officer. Scott's sleight-of-hand card tricks inspired him since he studied them for himself in the middle time.
Dr. Darcy Lewis
Kat Dennings also returns to the MCU, recognizing Jane Foster's intern in Thor: Dark World. It seems she got her doctorate and is now an astrophysicist. She cracks the television signal that clues S.W.O.R.D. Into the WandaVision sitcom.
A great episode that pulls it all together, WandaVision shines in finding a sense of direction finally. Now at the midway in the season, there are only four decades to go from here until the finale.
Source- TheDirect