The Young Avengers are coming to the MCU and we know it! Initially, Black Widow was going to begin Phase 4. But after all the delays and reshuffling, WandaVision became the project that commenced everything. People were doubtful about it being the first project. But now after a few key revelations, we can say that it is providing the perfect start for MCU's next phase. It is laying the groundwork for so many upcoming projects. It will directly set up Homecoming 3 and Doctor Strange 2. Kevin Feige confirmed that it will also plant the seeds for mutants. But another project that it will clearly set up is none other than Young Avengers.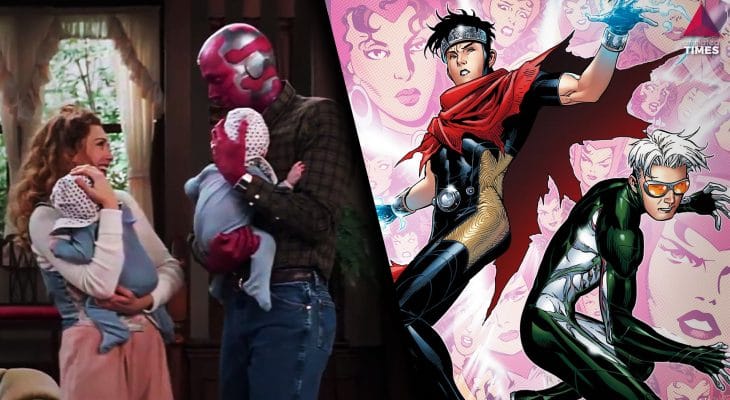 Wanda finally gave birth to her twin children, Tommy and Billy in Episode 3, "Now in Color." In the comics, Thomas "Tommy" Shepard grows up to become Speed as he is a speedster just like his uncle, Pietro. As for William "Billy" Kaplan, he takes up after her mother and goes on to be called Wiccan. So, these twins are two crucial members of the Young Avengers in the books. And with their arrival, we're pretty certain that they will join MCU's team of Young Avengers as well.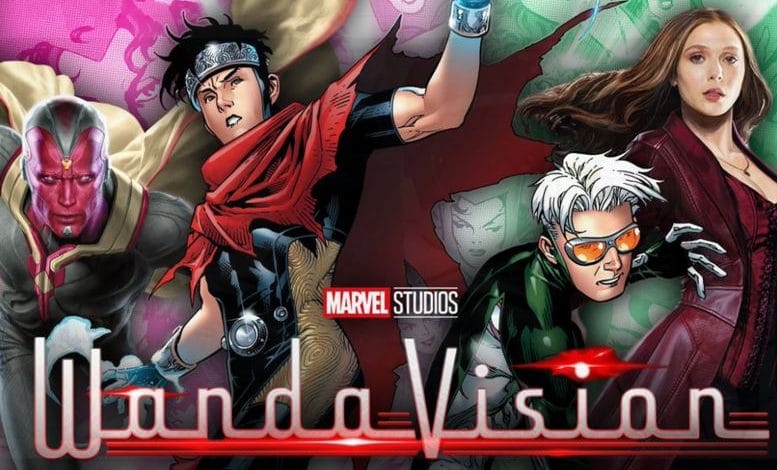 Now don't be worried about the fact that they are just newborn infants. It took Wanda just 1 day to be impregnated and give birth to them. So, they could easily grow into teens within the next couple of episodes because of the decade jumping that will continuously happen until Wanda's bubble is popped.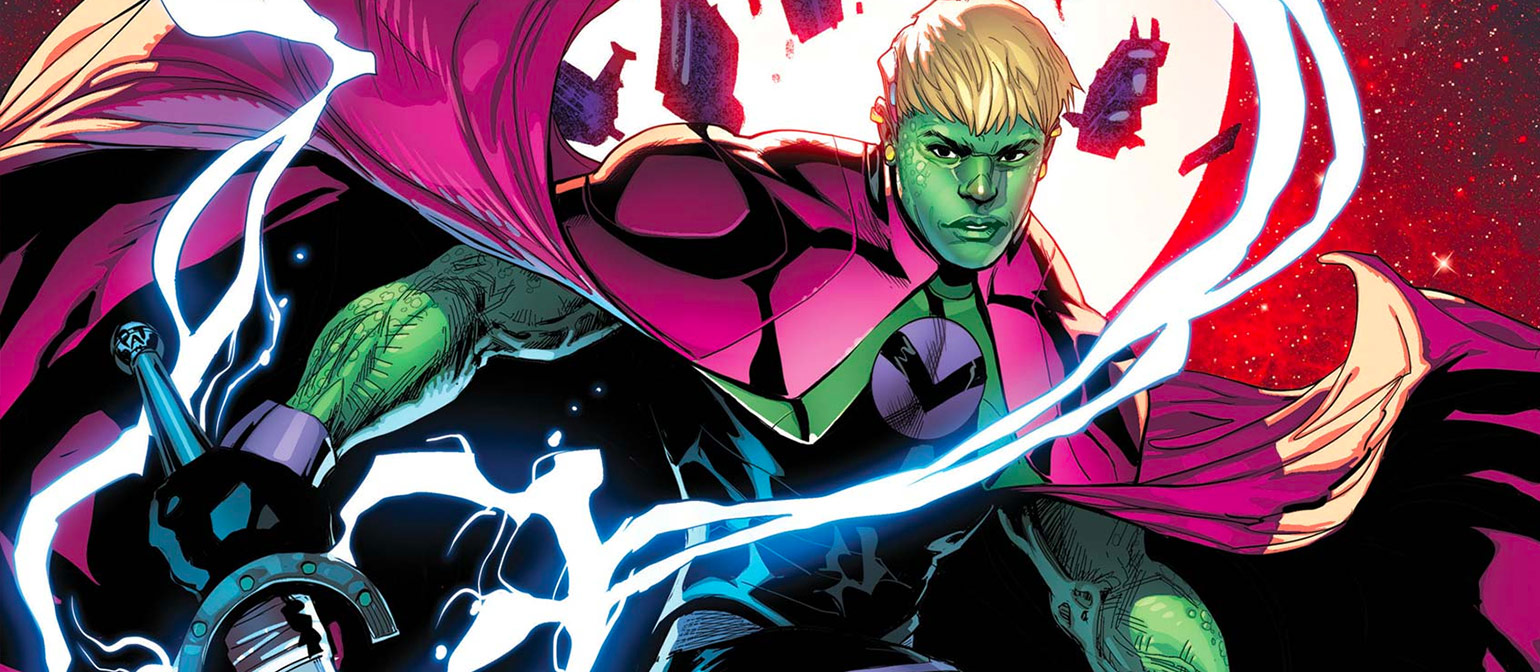 But apparently, Wiccan and Speed won't be the only Young Avengers members in WandaVision. This series will contribute to the development of Young Avengers more than any other upcoming project because there's reportedly a third teenage hero who will join the youth squad of the MCU. Last year The Illuminerdi reported that WandaVision will bring Hulkling into the mix. This report wasn't corroborated by any other news outlet after it came out, but a recent plot leak for WandaVision also suggested that Hulkling will have a short role in the series. So, there's enough evidence to believe the report. And, it would make perfect sense for the Kree-Skrull hybrid to show up in WandaVision because of SWORD's presence.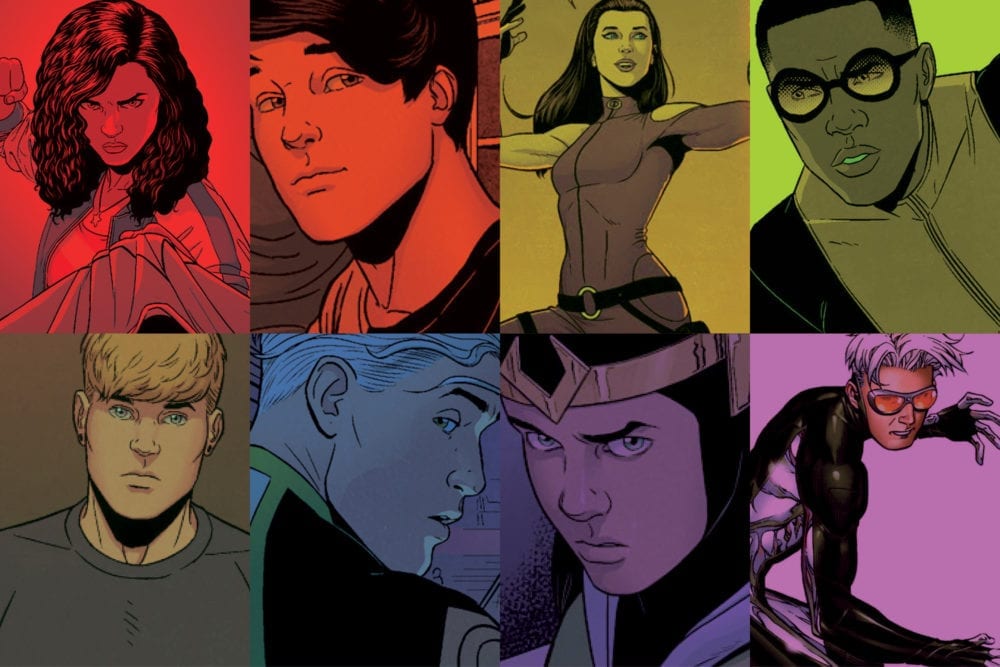 After WandaVision, we'll have many different Young Avengers show up throughout Phase 4 and Phase 5. Here's a list of all other characters, and their respective MCU debut projects:
The Falcon and the Winter Soldier – Elijah Richardson as Elijah "Eli" Bradley, aka Patriot
Loki – Jack Veal as Kid Loki (Possibly)
Hawkeye – Hailee Steinfeld as Kate Bishop
Doctor Strange in the Multiverse of Madness – Xochitl Gomez as America Chaves, aka Miss America
Ant-Man and the Wasp: Quantumania – Kathryn Newton as Cassie Lang, aka Stature
Other Potential Additions – Dominique Thorne as Riri Williams/Ironheart, Iman Vellani as Kamala Khan/Ms. Marvel, and whoever plays Iron Lad.
Ant-Man 3 might be the last project before Young Avengers. So, there's a chance that all the Young Avengers characters will cameo in Quantumania before teaming up in their own movie or a Disney+ series.