Donald Trump, who previously held the position of President of the United States, has achieved the unprecedented feat of being indicted by a Manhattan grand jury, making him the first person to have confronted legal charges after serving in the most prestigious office. The grand jury's indictment is equivalent to an allegation of engaging in one or several illegal acts. The charges leveled against Trump are linked to a financial transaction made to a p*rnographic film actress named Stormy Daniels just before the 2016 presidential elections.
He claimed on social media that he would be arrested but can evade that by submitting himself voluntarily. The Manhattan District Attorney spokesperson stated that Trump's lawyer was contacted and requested to comply with surrender arrangements.
What happens if Donald Trump gets into custody?
The process of arrest and surrender may vary in terms of the location and duration of each step, as well as the use of handcuffs and other details, depending on the seriousness of the offense and whether the accused voluntarily turns themselves in. When Trump surrenders, he will be processed for a felony arrest and undergo fingerprinting and photography. It remains uncertain whether or not he will be handcuffed at this time.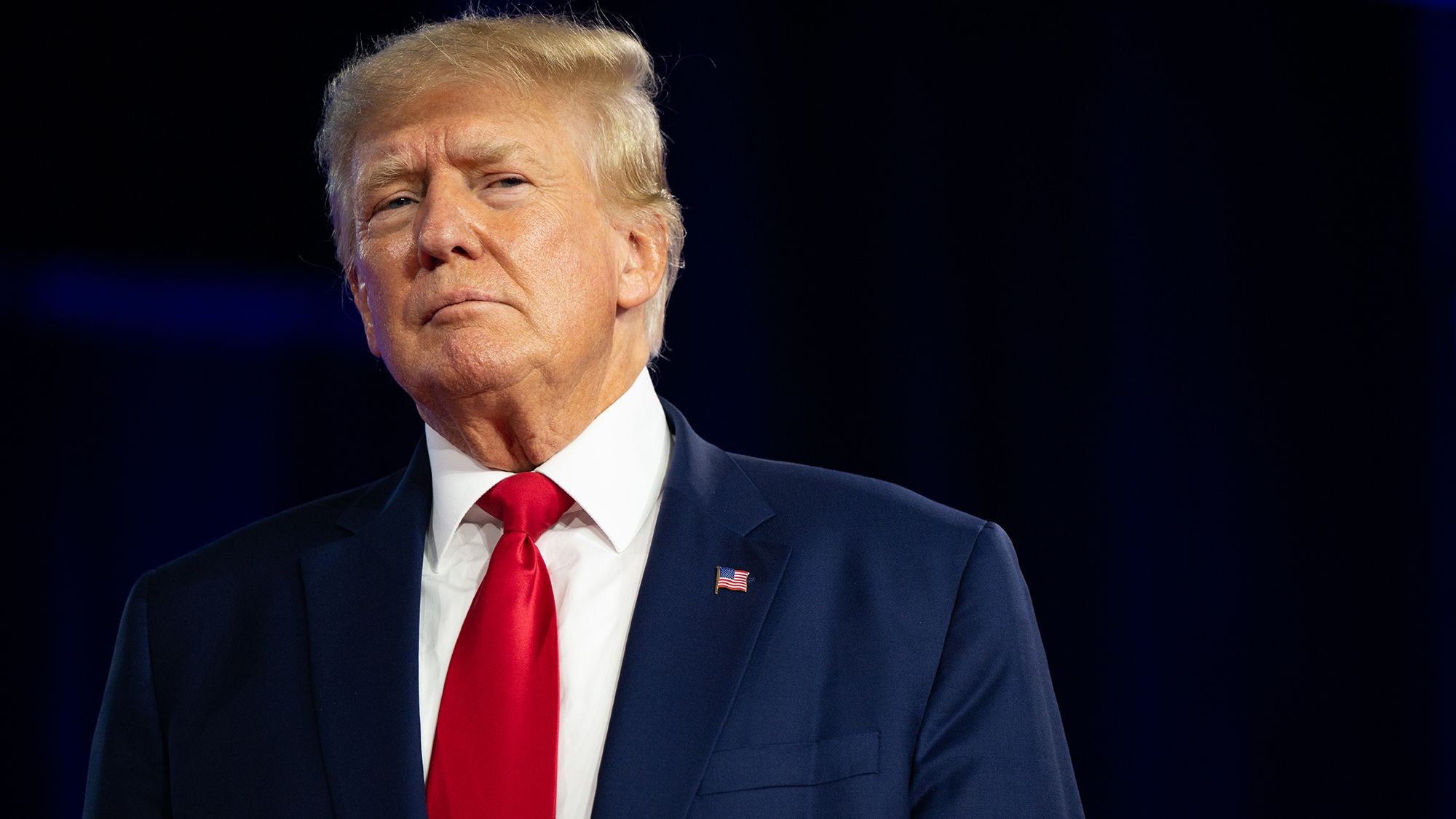 Read More: "This is really disturbing… Using that type of language for people": Don Lemons Calls Out Ex-President Donald Trump's Racist Comments Against African-Americans
According to several sources near the ex-president, he has expressed a desire to be handcuffed when he makes his court appearance. The court hearing held in a Manhattan courtroom, known as an arraignment is where a judge decides whether Trump must pay bail or comply with certain limitations until the trial.
Alternatively, the defendant may be released without bail or conditions, which is referred to as being released on personal recognizance. Throughout the processing and court proceedings, it is probable that Sean Curran, the Secret Service special agent responsible for President Trump's safety, or his deputy, will accompany Trump.
Is Donald Trump on his way to prison?
New York County District Attorney Alvin Bragg, a Democrat, was elected as the Manhattan district attorney in November 2021. The outcome of any potential charges and convictions against Trump ultimately depends on the specific charges and how the case plays out. Bragg's office inherited the Trump investigation from Vance Jr., and there have been some reports that Bragg may be considering charges related to falsifying business records and campaign finance violations.
Read More: "It's like arresting Tupac. Are you Stupid?": Arresting Donald Trump is "Stupid", Chris Rock Makes Fun of Lawmakers
While these charges could result in a low-level felony conviction carrying up to four years in prison, it is worth noting that sentences can vary from case to case and it is generally uncommon for a person with no criminal history to receive extensive jail time for a nonviolent, low-level felony.
Therefore, if Trump is convicted, it does not necessarily mean that he will spend time in prison. Bragg has not provided any comments on the investigation beyond indicating that his office will apply the law fairly and equally.
Read More: Who is Stormy Daniels – Adult Star Who Slept With 'The Apprentice' Host Donald Trump That Might Result in Ex-Prez's Arrest? 
Can Donald Trump still run for the 2024 presidential elections?
While no previous major party candidate has tried it, Donald Trump could still run for president if he is indicted or convicted of a crime. Trump is expected to continue his campaign for the presidency, seeking to regain in 2024 the position he lost in 2020 to Joe Biden. There are varying opinions on how a criminal case would impact his campaign.
Some of his advisers think it could be advantageous by maintaining Trump's position as the party's front-runner, but others recognize the possible negative consequences and confess that they haven't determined how to handle a presidential campaign and a criminal trial simultaneously.
Source: The Guardian