In 2020, the world witnessed the fall of one of America's most beloved talk show hosts, Ellen DeGeneres, after allegations emerged that her show fostered a "toxic work environment." The scandal caused a significant backlash and tarnished DeGeneres' reputation as a beacon of kindness and acceptance.
However, it turns out that DeGeneres' "be kind" persona was a mere facade, as revealed by a string of allegations from former employees of her show. But the signs of her true personality were evident long before the scandal broke, with celebrities like Megan Fox speaking out against her bossy and controlling behavior.
Also Read: Wednesday Star Christina Ricci Allegedly Falsely Called Child Protective Services On Ex-Husband, Took Advantage Of The Law Being Biased Against Men To Win Custody Battle
The fall of Ellen DeGeneres
In July 2020, Buzzfeed published an article featuring accounts from former employees of The Ellen DeGeneres Show. The article detailed how racism was pervasive in the workplace, with one senior producer even making a comment about two Black employees with box braids, insinuating that they might be confused with one another.
"Oh wow, you both have box braids; I hope we don't get you confused."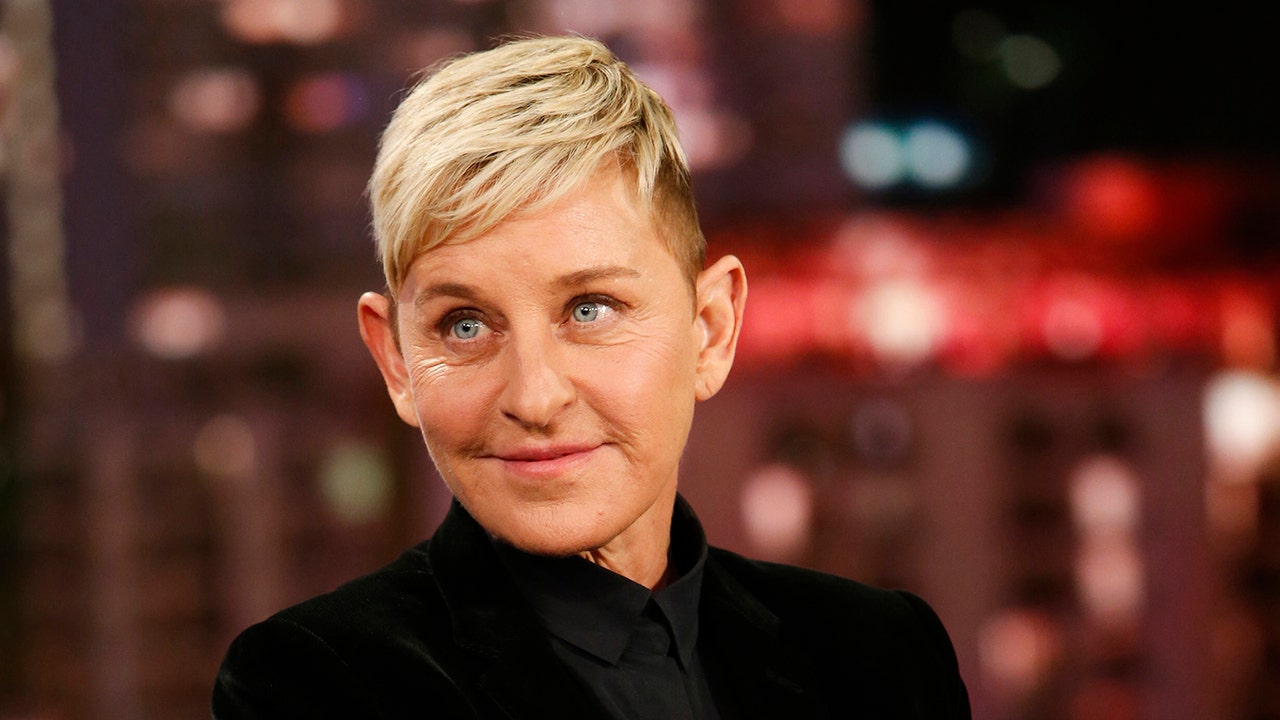 Employees also revealed that the "be kind" mantra was a mere show, as DeGeneres and her team were only kind when the cameras were rolling.
"That 'be kind' bulls–t only happens when the cameras are on. It's all for show. I know they give money to people and help them out, but it's for show."

"Some of the producers talk openly in public about addiction and mental health awareness, but they're the reason there's a stigma. They definitely don't practice what they preach with the 'be kind' mantra."
Former employees also shared their struggles with mental health and addiction, noting that the show's producers often talked about the issues openly, but did not practice what they preached.
"That's the definition of a toxic work environment, where they make you feel like you're going insane and then you're like, no, everything I was feeling was right. It was all leading up to this," 
Additionally, some staffers who requested medical leave or time off to attend a family member's funeral were met with resistance, leading to a toxic work environment that made them feel like they were going insane.
Also Read: After Will Smith Humiliated Him With Oscars Slap, Chris Rock Promises To Watch Emancipation 'Just So He Could Watch Smith Get Whipped'
Megan Fox's warning and Celebrity call-outs
In a throwback moment, Megan Fox appeared on Ellen to read the host's astrological birth chart, asking if DeGeneres was "bossy" and "controlling." DeGeneres denied both accusations, but fans were quick to slam her in the comments, pointing out how Fox was right all along. The incident shed light on DeGeneres' true nature and how she treated those around her.
A decade ago, Fox appeared on Ellen to read the host's astrological birth chart.
"Do you find that you're very independent?" asked the Transformers star after DeGeneres said she's an Aquarius whose moon sign is Aries.
The latter answered with a hard "no," 
Fox was not the only celebrity to call out DeGeneres' behavior publicly. Dakota Johnson famously confronted the host on-air after DeGeneres claimed she wasn't invited to Johnson's birthday party, only to be corrected by the actress. Comedian Kathy Griffin also had a long-standing feud with DeGeneres, accusing her of being "mean."
Also Read: 'What's The Point If Whoopi's Going To Scream At Everyone?': The View Branded A 'Sh*Tshow' By Fans After Whoopi Goldberg Kept Interrupting Co-Hosts, Made Them Uncomfortable
Where is Ellen DeGeneres today?
The scandal ultimately led to the end of The Ellen DeGeneres Show in May 2022, after a successful 19-year run. Today, DeGeneres spends most of her time at her Montecito, California home with her wife, Portia de Rossi. Though she remains active on social media, DeGeneres primarily shares throwback moments from her favorite interviews.
Recently, DeGeneres renewed her vows to de Rossi after 14 years of marriage, with Kris Jenner officiating the ceremony. Fans of DeGeneres will always remember her time as a talk show host, but her fall from grace serves as a reminder that celebrities are not always what they seem.
Read More: All Those Cigars Finally Catch Up To Alleged Human Trafficker Andrew Tate As Top G Reportedly Develops 'Lesion On His Lung' – Could Be Cancerous
Source: TheThings.Com