After the announcement of the third Deadpool franchise movie, it is almost impossible for the fans to remain calm and not go crazy. Especially, because the new movie is going to be a part of the MCU. As much as the movie's success is because of Ryan Reynolds's fabulous job with the 'Merc with the Mouth' character, it is equally the directors' apt direction too. David Leitch was going to direct the upcoming part, but he has moved off the project and is now working on a different project. Since no new director has been announced as yet, these are the 10 directors who can step up for the job:
1.Daniels Are Equally Bizarre
Daniel Kwan and Daniel Scheinert are a great team seen in Swiss Army Man in 2016. The movie had some unique screenplays and shows that these two can handle all the Deadpool-like (bizarre) ideas. They might be able to come up with something very unique yet hilarious, just like how Deadpool movies are. Now that MCU is also in the background, it would be exciting to see if the duo does the work and how!
2. Matt Bettinelli-Olpin And Tyler Gillett
The duo made it to the spotlight because of their horror-comedy film in 2019. Ready or Not was a hit because of its superb direction. They are now set to helm the sequel of another such movie- Scream. It is as highly anticipated as Deadpool 3 for the Marvel fans. If this team works with MCU they get a larger audience and even violent storyline to experiment with. It might turn out to become their grand entrance into the MCU.
3. Deadpool 2 Director: David Leitch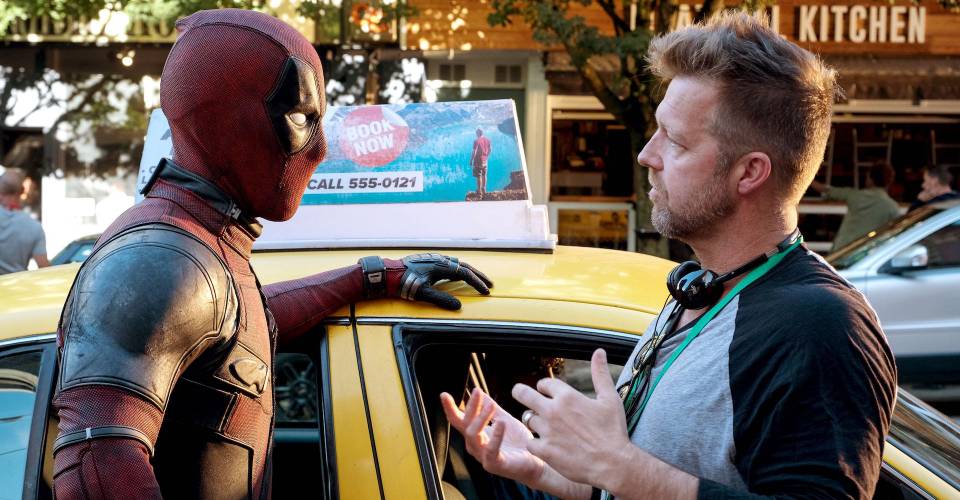 Everyone saw David Leitch's extraordinary work with the actions and the comic part of the movie in Deadpool 2. His work was greatly appreciated and some even said that he upped the level for Deadpool 2. Sources inform us that he has moved on to a new project. Despite this, Deadpool 3 is still keeping its doors open for David. They are ready to welcome him if he decides to come back. But his schedule is looking like a truck-load of work. His packed schedule might make it difficult for him to come and work for the Threequel. It would be interesting to see what he does next if he works with Deadpool 3. 
4. Christopher Landon
If you have watched Freaky or Happy Death Day, y'all know what I am talking about. His direction skills were, evidently, sharp, and he skillfully managed to bring in the comic in the horror movies. The way he directs the death scenes will come in handy in the violent Deadpool movie. 
5. Jason Lei Howden
Viewers have seen Jason Howden's work with Marvel Studios. He worked on the visual effects of the Avengers film. After that, there was no stopping for his directional skills. He has directed Deathgasm and Guns Akimbo, which was highly appreciated for his shot-angles, action setups, and violence. He can work well with Deadpool 3, and his skills might work magic for MCU.
6. Robert Rodriguez 
Back in 2010, Robert Rodriguez was offered to work as a director for Deadpool. But because of his tight schedule, he could not work on it. He is now seen working actively with Disney. A recent episode of The Mandalorian was released on-demand, which was directed by Robert. Seeing his association with Disney, it would not surprise the viewers to see him on the director's chair for Deadpool 3. His skills to direct fast-paced action and violence will work out well for the upcoming movie. 
7. Adam Mckay
His comic timing and exceptional directional skills are no more a surprise. His collaboration with Will Ferrell and its outcome is well known to everybody. Although, now he is determined to set out on a slightly different track of films. He brought us The Big Short and Vice; these films were, nonetheless, comic enough. He has co-written the script for Ant-Man. It would be magical to see him work with Deadpool 3. 
8. Phil Lord And Chris Miller
Viewers have seen the duo's comic style in Clone High and The Lego Movie. Their style is quite similar to that of Deadpool's. They have done exceptionally well in directing R-rated action movies, and superhero hits, like Jump Street and Spider-man: Into The Spider-Verse. Their comic style and action setups will turn out magnificently for Deadpool 3. This is exciting, isn't it? 
9. First Deadpool Director: Tim Miller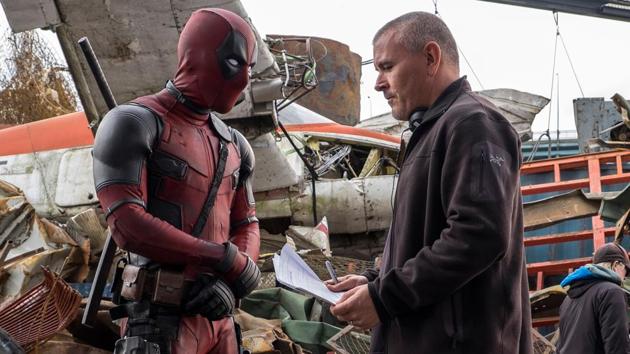 After watching the first Deadpool movie, it is only fair to say that Tim Miller's direction skills are undeniably awesome. His innovative ideas and on-spot direction were the highlights of the great film. He had to move out of the project with Deadpool 2 because of some differences. But if MCU can bring him back in his chair, he would be doing magic with new characters in hand and with an even thicker budget.
10. Edgar Wright
Edgar Wright was one of the producers of Ant-Man. But he had to step down from the job because of some creative differences. In a podcast, he mentioned that there is nothing bitter, and he is on good terms with Kevin Feige. If this turns out the way we think it would, we would be in some extraordinary movie experience. His skill-set would be perfect for a film like Deadpool since he is great with visual comedy and directing action sequences.