The power couple of Hollywood, who have struggled through the ups and downs of their life together Kelly Ripa and Mark Conseulos hosted the first episode of Live! With Kelly And Mark on April 17. Kelly Ripa has been the face of Live! for over two decades. The celebrated host Ryan Seacrest bid goodbye to one of the most loved talk shows Live! With Kelly And Ryan. He was permanently replaced by the Riverdale actor Mark Conseulos.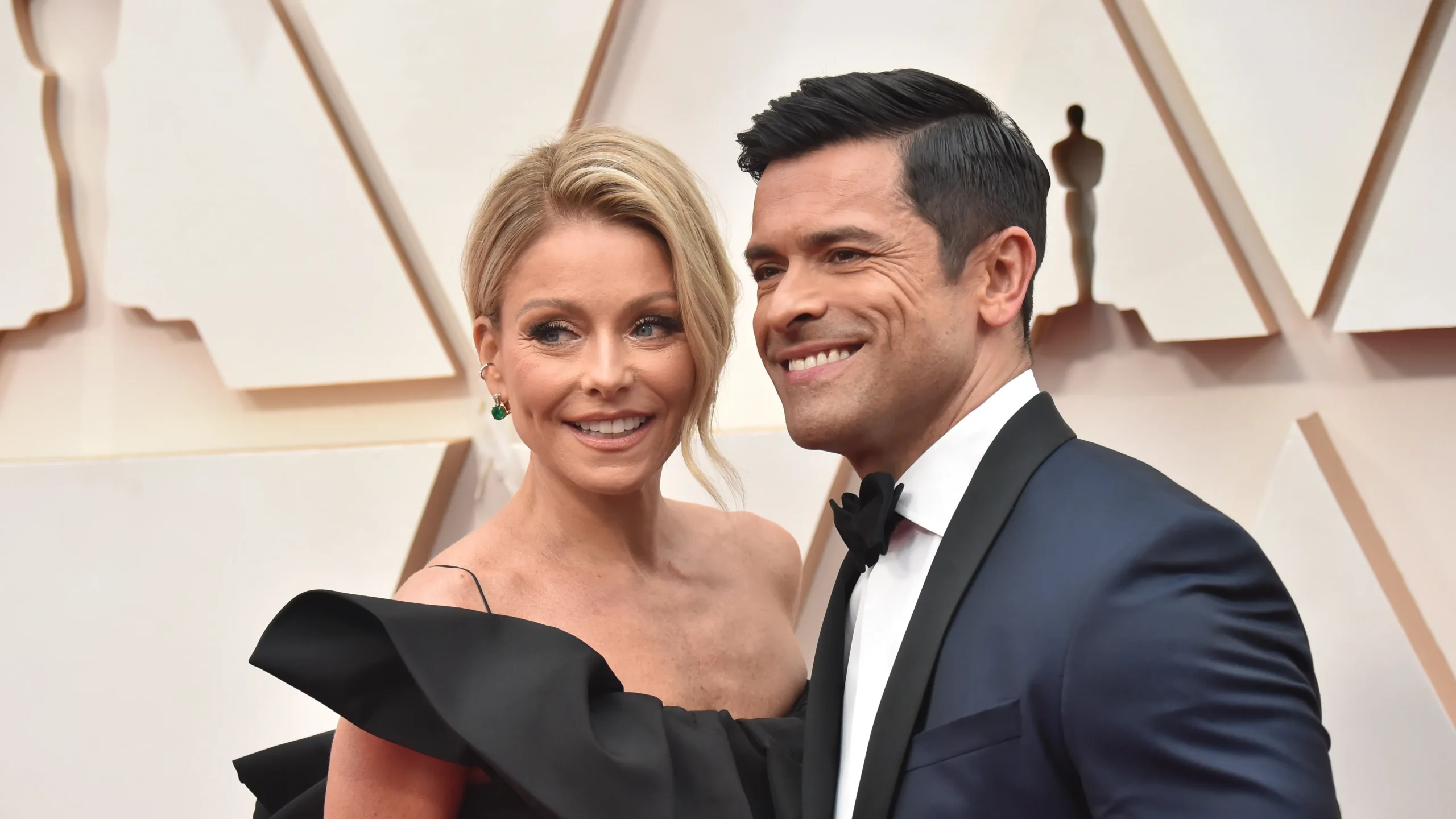 Read Also: Kelly Ripa's 26 Years Marriage Might Be Heading Towards Doom for Letting Mark Consuelos Replace Ryan Seacrest as Couple Debut With Forgettable 'Live' Appearance
The couple is known for their rock-solid foundation and for standing by each other through thick and thin. They have been married for 25 years. The actors met on the sets of  All My Children during the early 90s. Sparks flew and the couple started dating each other. They went on to elope and got married in Las Vegas. The celebrity couple shares three kids together.
Kelly Ripa Wants Mark Consuelos To Stick Around At Live!
After Ryan Seacrest announced his retirement from the talk show Live! With Kelly And Ryan. Mark Consuelos was the best replacement for the notable TV presenter. The kind of phenomenal chemistry Ryan Seacrest and Kelly Ripa shared was beyond comprehension. On the first episode of Live! With Kelly And Mark, the American actor warmly welcomed her husband and co-host. She said-
"It's Monday, April 17, 2023. Joining me today — and permanently, until one of us dies — is Mark Consuelos."
The couple tried their best to maintain their chemistry on the screen during the show and Kelly Ripa lovingly said-
"It's as if you've always been here," Kelly Ripa remarked
Mark Consuelos was more than happy to co-host the show with his wife.
"This is all feeling very permanent," Mark Consuelos said, with Kelly Ripa replying back, "Oh honey, as you know — nothing here is permanent — except for me, evidentially." 
Read Also: "The future starts now": Kelly Ripa Wants 'Live' Fans to Calm Down as They Resist Mark Consuelos Officially Replacing Ryan Seacrest
It is very difficult for Mark Consuelos to fit into the shoes of American Idol host. But gradually it is expected that the Riverdale actor would be able to take up his place on the show alongside his wife Kelly Ripa. She stated while concluding the show-
"Thanks for today," she told him. "You did a great job."
Both Kelly Ripa and Mark Consuelos were slammed after the first episode of Live! With Kelly And Mark because of their put-on chemistry which came nowhere close to Ryan Seacrest and Kelly Ripa.
Kelly Ripa And Mark Consuelos On Marriage And Kids
The actor-turned-author Kelly Ripa and Mark Consuelos are an ideal couple in Hollywood. In the age of casual hookups and online dating, they have taught the world what real love looks like. They have been married for over two long decades. During an interview with the media outlet People, Kelly Ripa recalled meeting Mark Consuelos for the first time and how she got to know that he is the one. She said-
"I'm a very practical person, but there was something about him, I was like, 'Oh my gosh, it's my person. This is my husband. My future hubs.' I just knew it."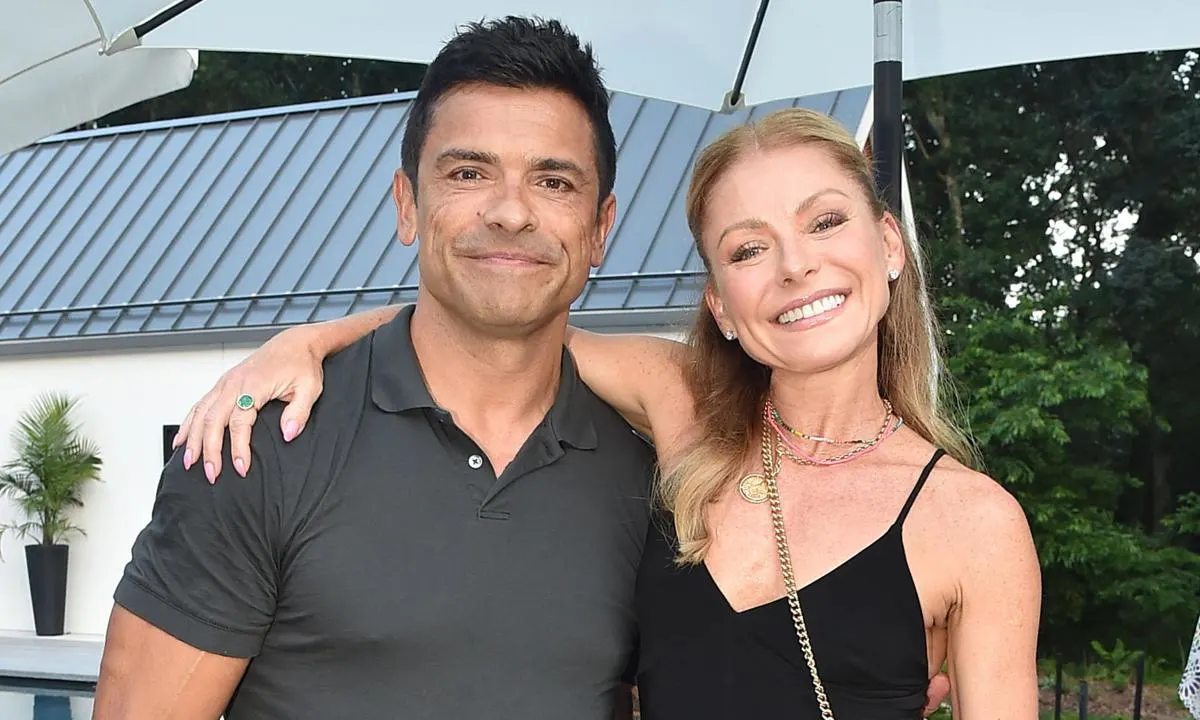 Read Also: "At least fire somebody": Kelly Ripa's Rival Megyn Kelly Blasts Donald Trump Jr for Supporting Bud Light Hiring Trans Influencer Dylan Mulvaney
Talking about spending time together the actor went on to confess-
"During the pandemic when Riverdale was shut down for about six months, it was the first time we had been together uninterrupted for like, five years," said Kelly Rips. "I prefer the togetherness. I really enjoy being around him — he's great company, so funny, so smart, insightful, pragmatic, and super level-headed. He doesn't get rattled, and that's very reassuring and comforting to be around."
Both Kelly Ripa and Mark Consuelos have shown the world that it doesn't take much to stick together.
Source: Live! Kelly and Mark