Amber Heard has been proven to be a person who twists words to use them to her advantage. However, the Aquaman actress does not seem content by keeping her manipulation to words as the fans of the actress seemingly take to the streets to support the actress for LA Women's March. But Johnny Depp fans seem to be taking their support to a higher level than ever before as well. Many people have found the rivalry between the two to be quite informative and entertaining, and while there may be good intentions behind the support for the celebrity, it has the potential to quickly deteriorate into something very unpleasant.
Amber Heard fans try gathering support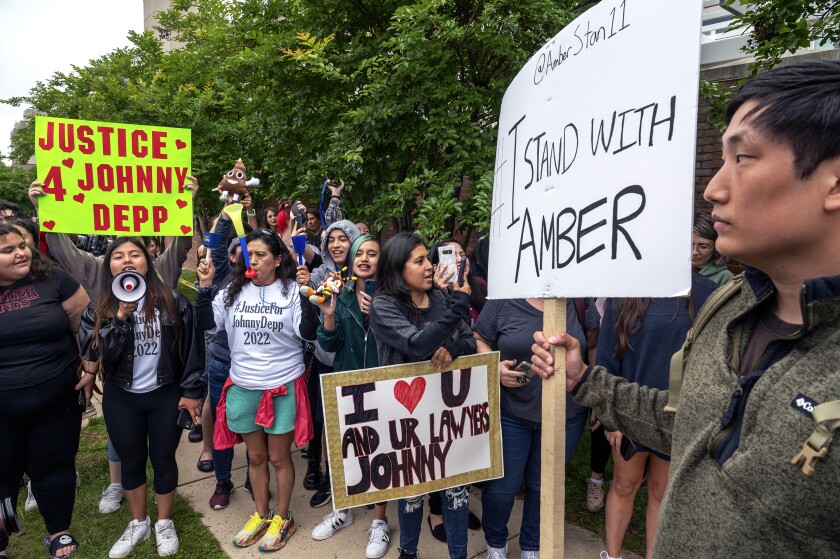 Amber Heard fans just like the actress herself are not able to digest the defeat in the court of law and are holding onto their pettiness. The Women's March recently decided to try and gather support for the actress by labeling her as a victim of violence and tried to throw dirt on Johnny Depp's image. This kind of behavior, to get on the streets just to ruin an innocent man's name from the fans of a celebrity seems questionable, as to if Amber Heard should have this much influence on the public and if it is leading the world towards its inferior self.
Also Read: 'Should Expect The Floodgates To Open Now': Pr Expert Confirms Amber Heard's Attempt At Slandering Johnny Depp Was 'Temporary', Assures Hollywood Will Kneel To Him
Justice prevails for Johnny Depp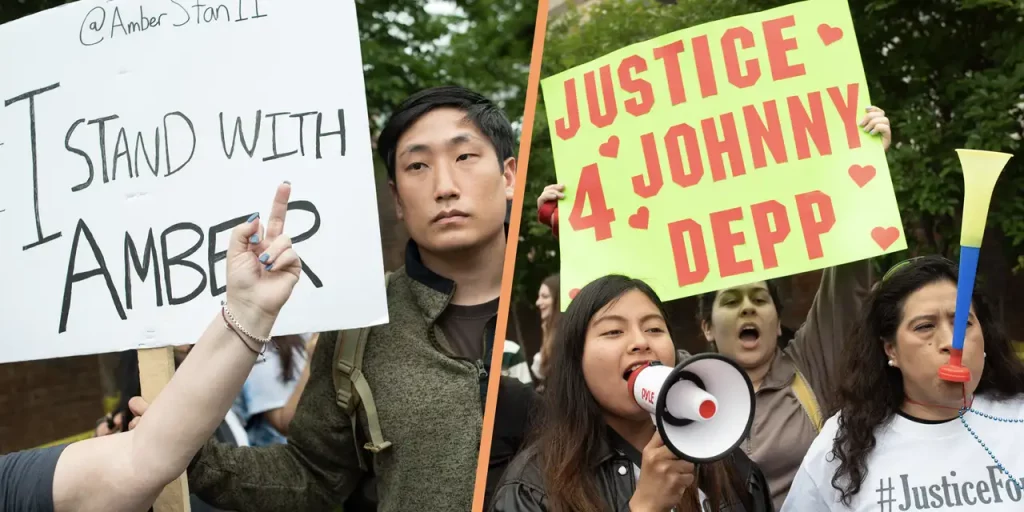 As the supporters of Amber Heard take to the streets, the Pirates of the Caribbean actor's fans did not remain quiet either. The campaign got shut down as the fans of the actor did not take it lying down and made it a point to not let the actress, Amber Heard, and her fans ruin his image anymore. With this justice has prevailed not only in the court but on the streets too. The support for Johnny Depp has been immense and shows no sign of stopping anytime soon.
Also Read: American Singer Michelle Branch Arrested on Domestic Assault Charges for Slapping Husband as Support for Male Domestic Abuse Victims Increases After Johnny Depp-Amber Heard Trial
Johnny Depp's upcoming projects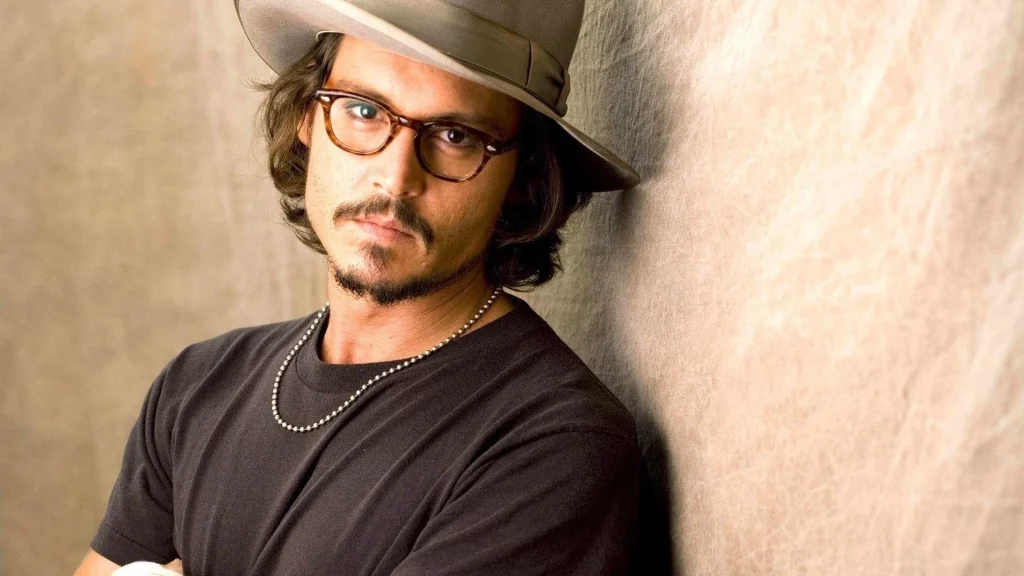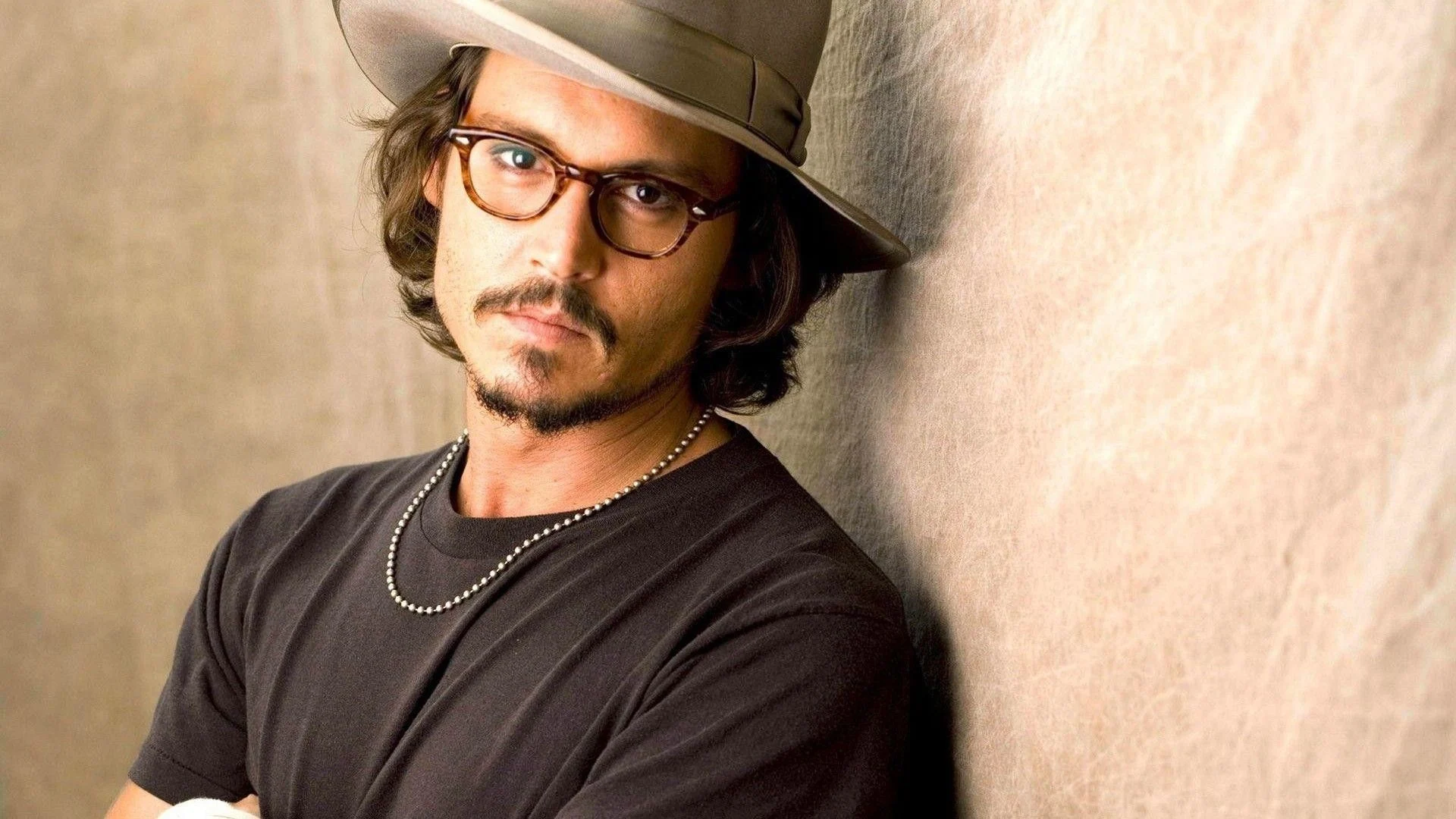 Following his general triumph in the defamation case, the Pirates of the Caribbean star has continued to perform as a musician, is currently making his first post-trial movie, and has also secured a new directing role. Jeanne du Barry, which started production in late July, will be featuring him as King Louis XV. In addition, the actor has signed a brand-new seven-figure contract with Dior to serve as the fragrance's face once more. Things are going well for Johnny Depp, and it appears that he will have a great future.
Also Read: 'She was always filming him': Amber Heard Reportedly Has Been Blackmailing Elon Musk To Get Support After Crushing Trial, Rumored To Have Some 'Dark S—t' On Tech Billionaire
Source: Jezebel