Andrew Garfield says that Spider-Man: No Way Home may disappoint fans. When it comes to the MCU, the only project that people are excited about and want to see right now is Spider-Man: No Way Home. The main reason for that is the birth of the multiverse. To amp up the excitement, Marvel Studios decided to release an official trailer and the fans went bonkers. The welcoming of Doc Ock, Electro, and Green Goblin made it obvious that Andrew Garfield and Tobey Maguire will be returning as well. However, the former has denied his involvement in the film a couple of times. Now, Andrew Garfield warns that Spider-Man: No Way Home might just disappoint fans. Check it out.
Andrew Garfield Says Spider-Man No Way Home May Disappoint
Sony's actor, Andrew Garfield has starred in two movies, The Amazing Spider-Man and The Amazing Spider-Man 2 in 2012 and 2014 respectively. However, the movies didn't perform that well in terms of acceptance and the actor stayed away from blockbusters. But when No Way Home picked up heat that previous Spideys will return, fans were excited to see him return as well. But he kept on denying these rumors and this further added fuel to fire.
Now, Andrew has strictly denied his involvement. He accepts that he is aware of the movie and says that it may just disappoint the fans. While speaking to Newsweek in an interview, he said:
"It's an exciting idea that people are kind of obsessing over and I would be too if I was, you know, just, out there not knowing what was going on. But I do know what's going on and I'm afraid it's going to be very disappointing for people. What can I do? I have to let people be disappointed. That's a big part of my recovery in my life is, I have to allow people to have their own feelings, I can't mitigate or control anyone else's experience. That's a practice of mine. So if they want to create an expectation for themselves. That's up to them."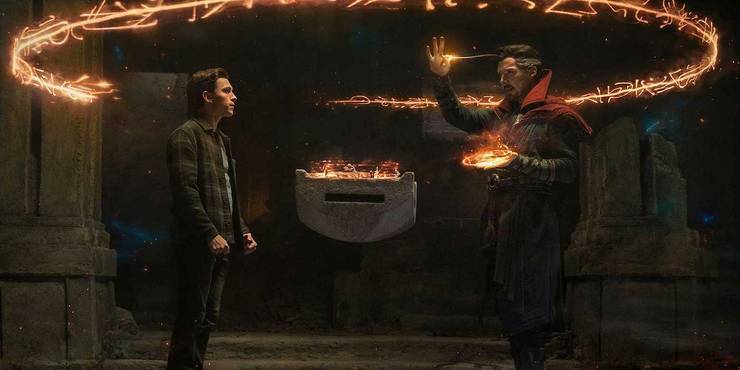 It's clear that Andrew is clearly aware of what's going on in Spider-Man: No Way Home. But to much disappointment, it seems like this time, Garfield is actually telling the truth as he got personal with his own journey. And if fans do not get to see Maguire, Garfield, and Holland team up, it will disappoint them. Anyway, we cannot do anything but wait till December.
Check it out: