Jennifer Lopez is indeed highly health conscious, but she indulged in Ben Affleck's favorite fast-food joint, Dunkin' Donuts, considerably a cheat day. After a lavish Georgia wedding earlier this year, Mr. and Mrs. Affleck stopped by a Dunkin' Donuts in Los Angeles' Brentwood neighborhood on Tuesday to buy coffee and snacks with their sons Max, 14, and Samuel, 10.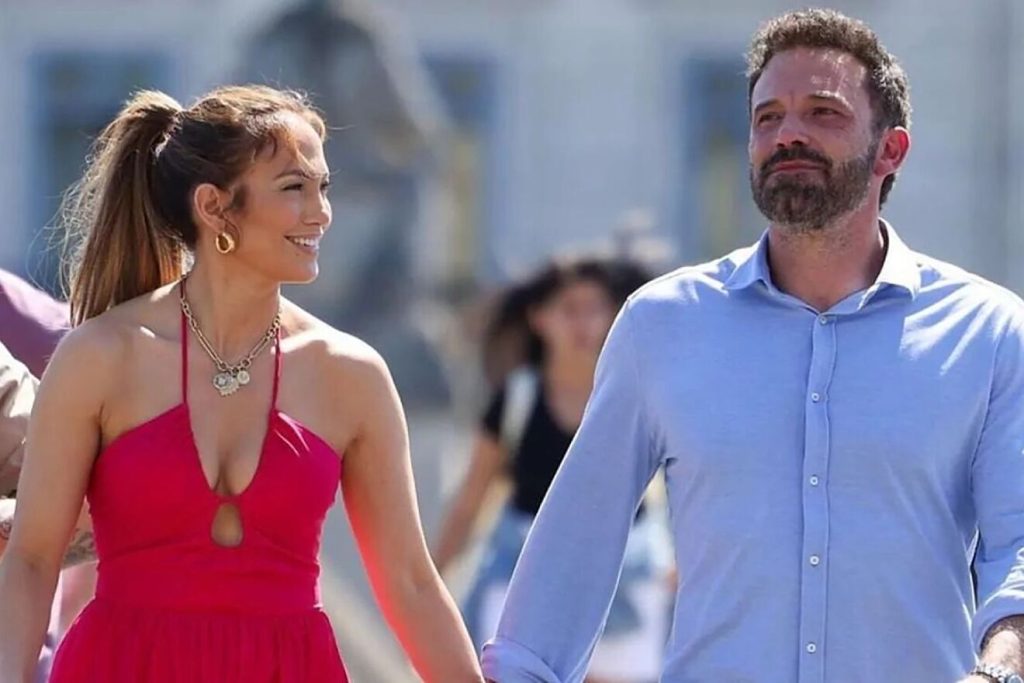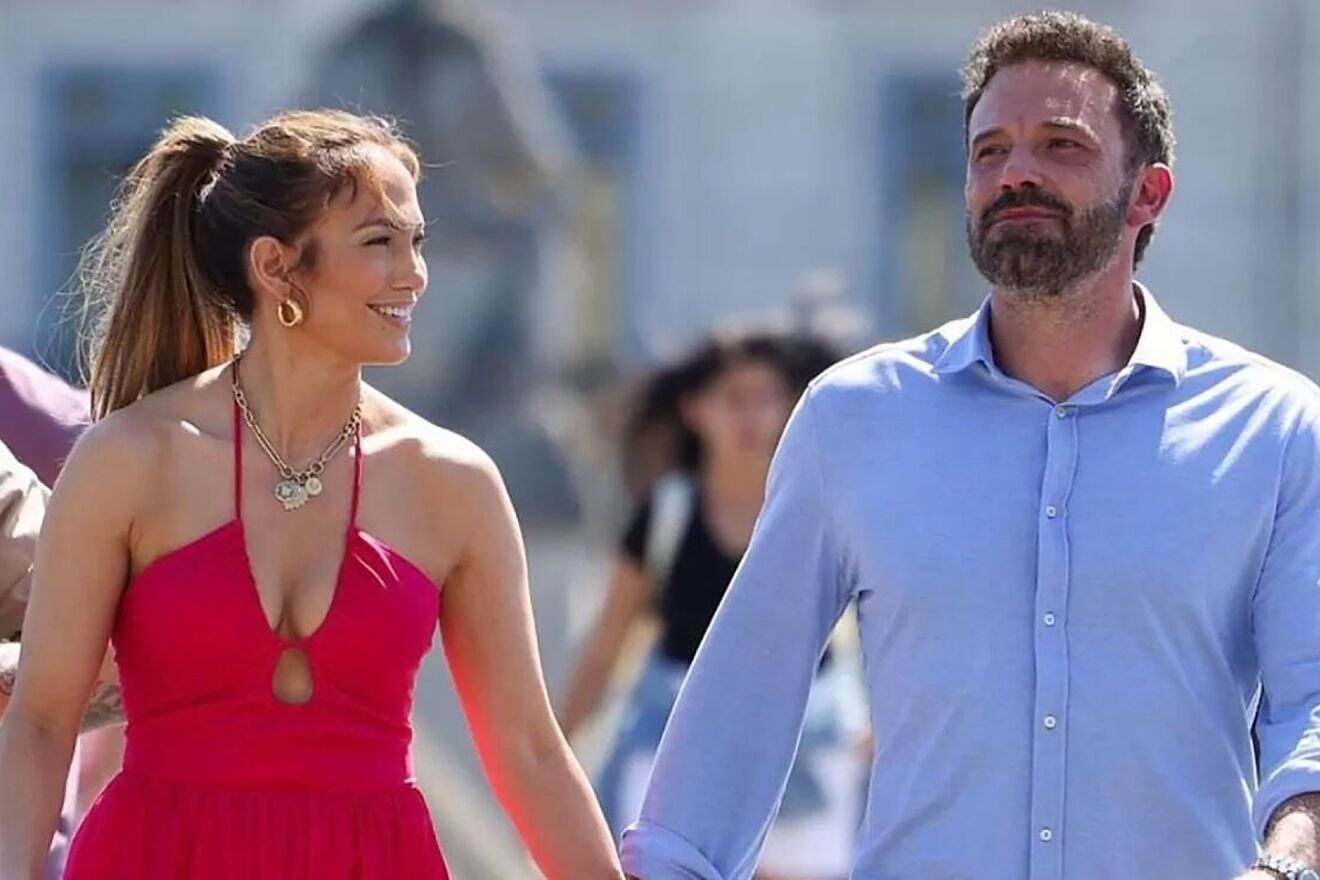 A source referred to the outing as Ben Affleck "dragging" Jennifer Lopez there as it's just a part of his essence as a Massachusetts native. No celebrity follower associates Ben Affleck with Dunkin Donuts. Multiple reports said that Jennifer Lopez and Ben Affleck's relationship is suffering due to their rigorous schedules and demanding jobs. However, there are several other reported reasons for the couple's divorce rumors.
Also Read: 'He became JLo's Puppet': Jennifer Lopez Reportedly Keeping Ben Affleck Under a Tight Leash, Claims She's a Total Control Freak Destroying Affleck's Life
Ben Affleck Drags Jennifer Lopez to Dunkin' Donuts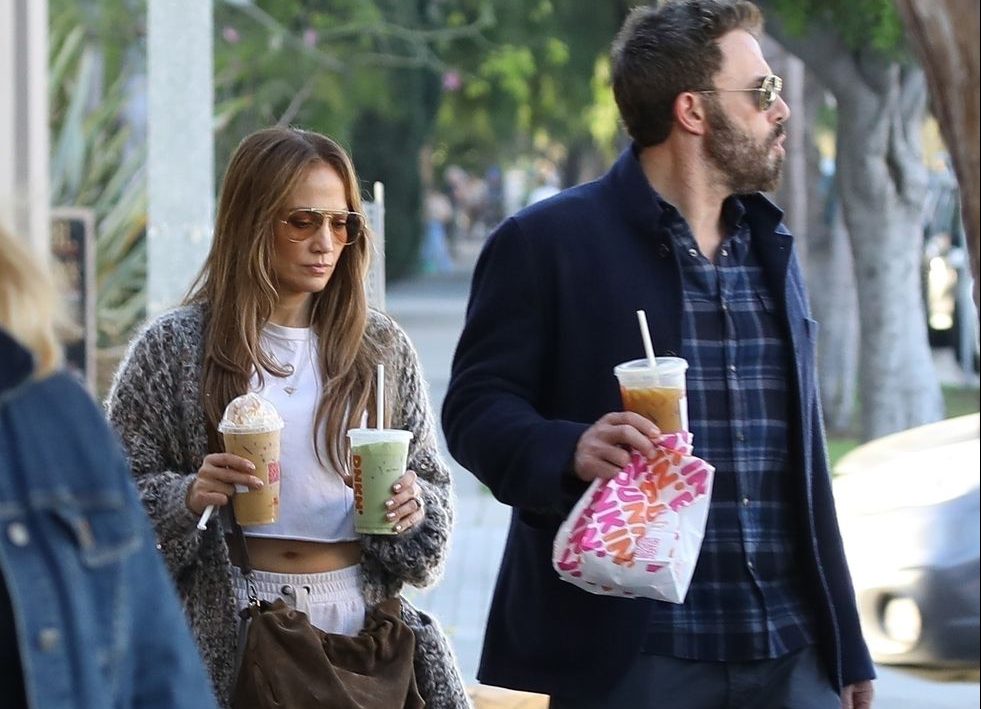 The Batman star dragged Jennifer Lopez to his favorite food place Dunkin' Donuts with their sons despite the pop star's obsession with health. Ben Affleck was at ease as he held his favorite large iced coffee and breakfast food. The outing saw him wearing his favorite navy flannel, matching trousers, and a shacket. Wearing gray-and-white Nike sneakers and matching gold-rimmed aviator sunglasses made him comfortable.
Jennifer Lopez's outfit consisted of a white crop top, joggers, and an oversized grey knit cardigan. She opted for chunky white sneakers and a slouchy brown cross-body bag with golden aviator sunglasses instead of her usual sky-high platforms. Two drinks were seen in Lopez's hands: a coffee with extra Dunkin' whipped cream and a green drink that looked like a matcha latte.
The actor is not the first to introduce his new, glamorous wife to his favorite affordable coffee spot, who was once known for his meme-worthy solo outings to Dunkin' Donuts. Pictures of Lopez stopping by Dunkin' with the actor earlier this year sparked a hilarious frenzy on the Internet.
Also Read: 'Everyone is adjusted and getting along very well': Did Jennifer Lopez Put Up a Grand Facade To Fool Everyone Ben Affleck is Happy in New Marriage?
Bennifer's Divorce Rumor Swirls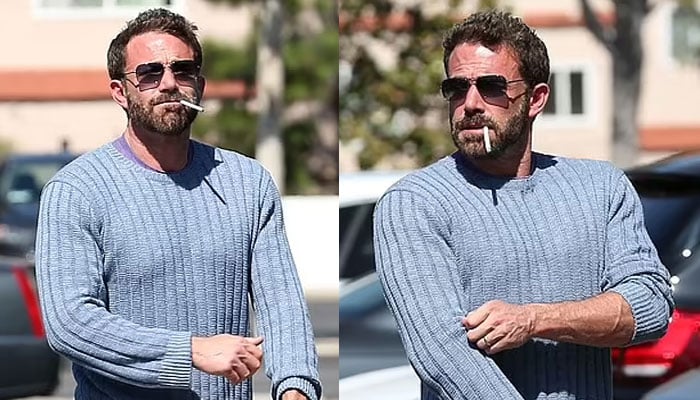 Jennifer Lopez and the Batman star have been arguing incessantly throughout the past months over clothing and bad habits after their honeymoon period ended. In addition, there have been challenges in the marriage due to Affleck's constant smoking and other patterns. Fans refer to Jennifer Lopez as a boss mom because of her set behavior toward work-life balance. However, it appears that she is now trying to become a boss wife too.
While taking a tour of JLo's $28 million mansion in Bel-Air, where the couple is reportedly moving together, the Justice League star was spotted smoking, and JLo "absolutely hates" smoking, according to sources.
According to another source, "He's a jeans and t-shirt man, and Jennifer is suddenly attempting to tell him what he can and can't wear."
Moreover, Affleck was photographed in Los Angeles without his wedding ring last week, which raised eyebrows and sparked rumors about Bennifer's divorce.
Also Read: Jennifer Lopez Is Busy Showing Off Her 'Mrs' Necklace Amidst Allegations Of JLo's Control Freak Nature Turning Ben Affleck Into Her 'Personal Robot'
Source: ELLE