The influential couple, Ben Affleck and Jennifer Lopez continue to make headlines even after their luxurious wedding, though not for a happy reason. Ever since the couple tied the knot, both of them reportedly have some tension in their relationship which is affecting the former a lot. Recent reports have claimed that the former has rather become the diva's personal robot than her husband however the latest reports are throwing light on this matter.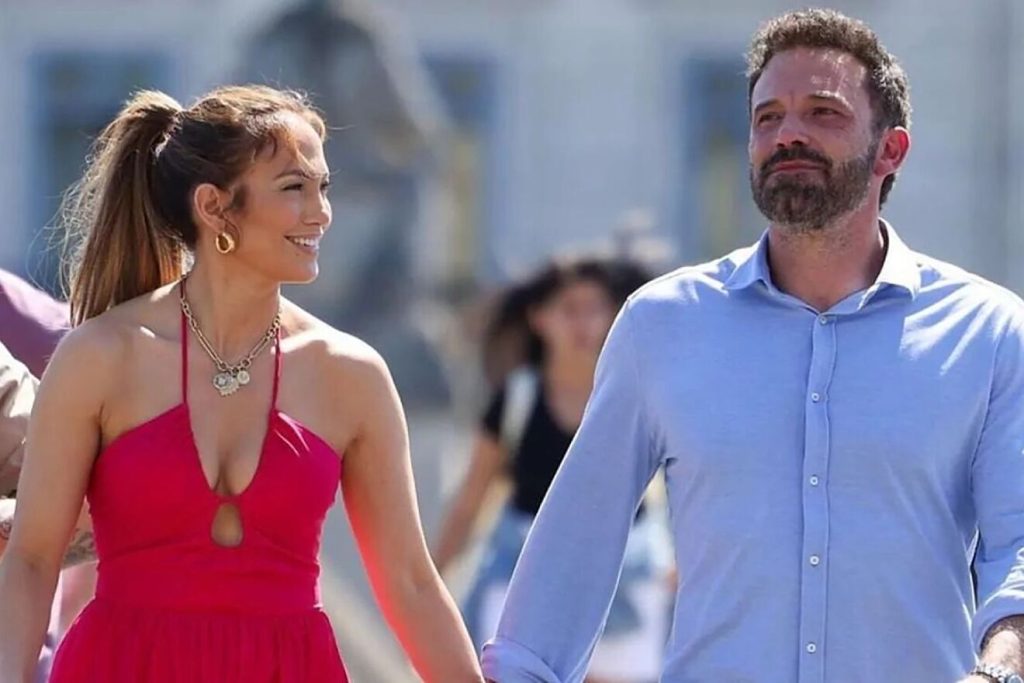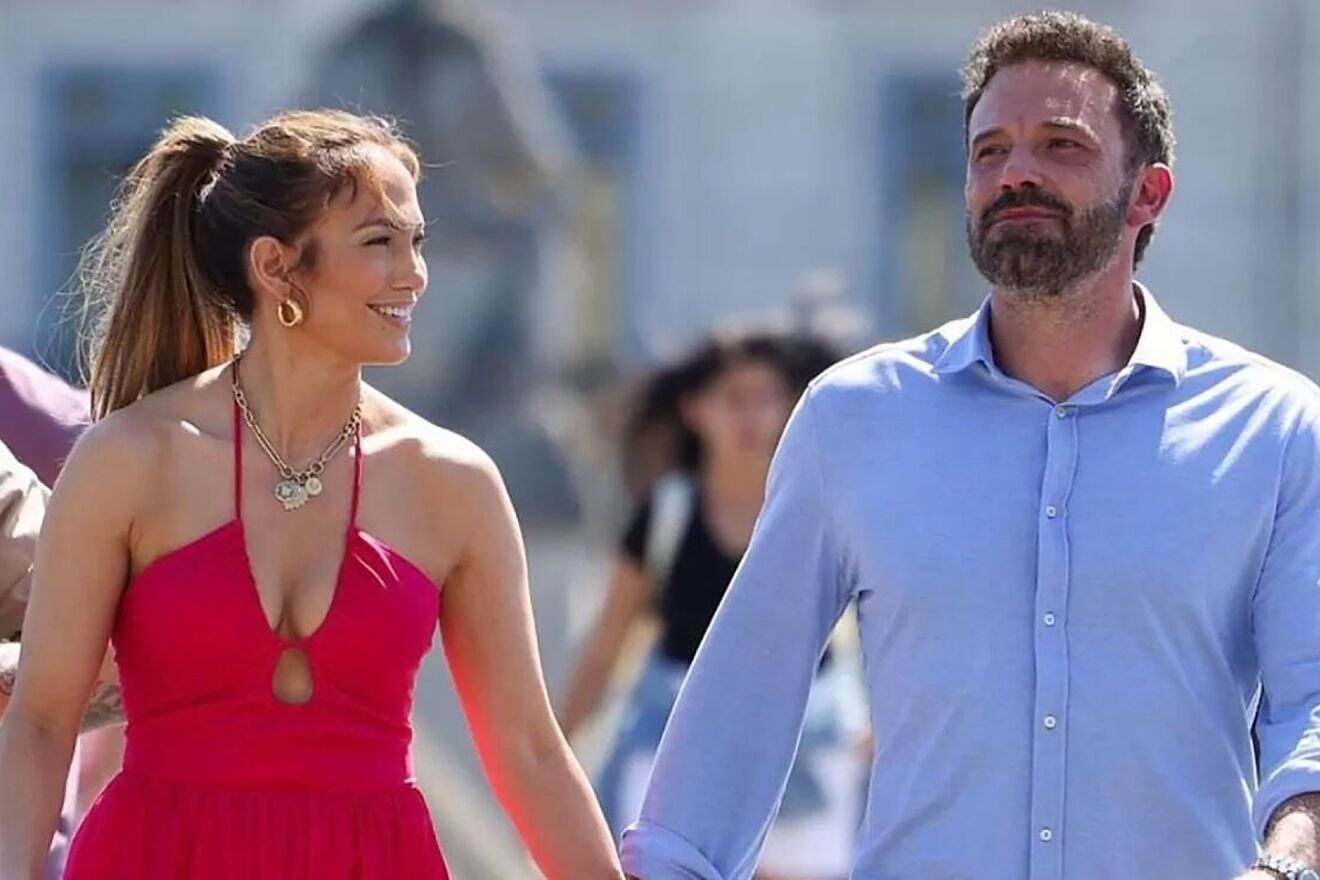 Also Read: Ben Affleck Drags Jennifer Lopez to Dunkin' Donuts Despite Pop-Star's Obsession With Health Amidst Divorce Rumors Caused By Batman Star's Constant Smoking
According to the latest reports, the couple was spotted in Los Angeles with the singer following her husband. The couple is previously involved in a reported feud that has been affecting the Gone Girl actor. However, it seems like the table has turned due to their recent outing.
Ben Affleck and Jennifer Lopez Spotted on An Afternoon Outing With Son Max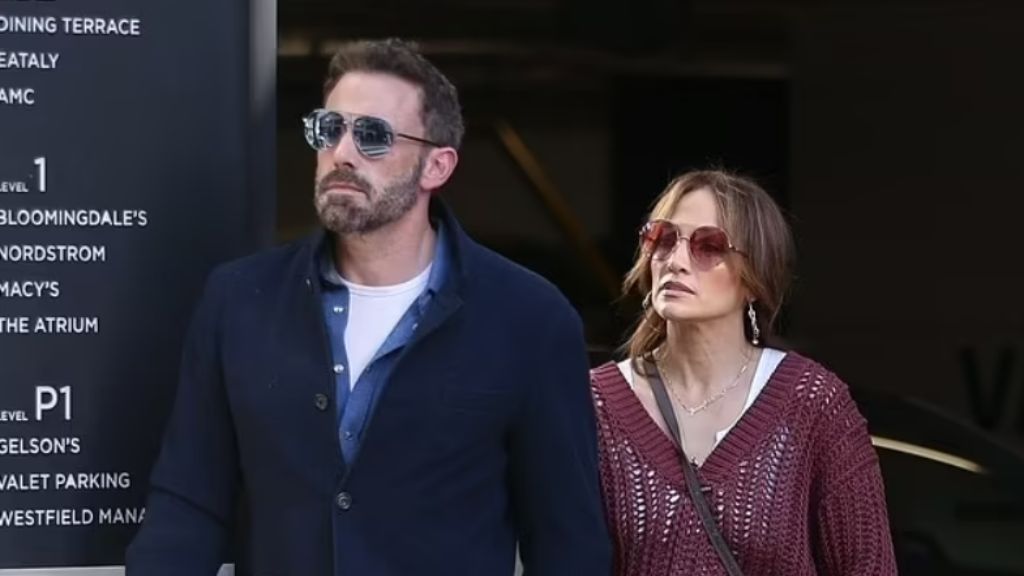 Also Read: Jennifer Lopez Bragged About 6th Engagement Ring – $2.5M 8.5-carat Green Diamond Ring – Did Ben Affleck Give Her an Infinity Stone?
The couple, Ben Affleck and Jennifer Lopez were spotted on an afternoon outing in Los Angeles with the latter's son Max, whom she shares with ex Marc Anthony(she also shares Emme with him). They were photographed intertwining their hands during their outing.
The pair were spotted going shopping which also included another donut stop. The new couple glammed the city with their fashion outfits.
The singer sported the cranberry-colored netted v-neck sweater over a white tank top with a low neckline. She also wore matching pants with her sweater elevating her look with a pair of natural-colored hiking boots.
As for her husband, he wore a navy sport coat with light-colored pants and multicolor Nike sneakers. Lopez's teenage kid was spotted in a navy pullover hoodie, blue sweatpants with a blue baseball cap, and Jordan sneakers.
Ben Affleck Was Reportedly Being Controlled By His New Wife Jennifer Lopez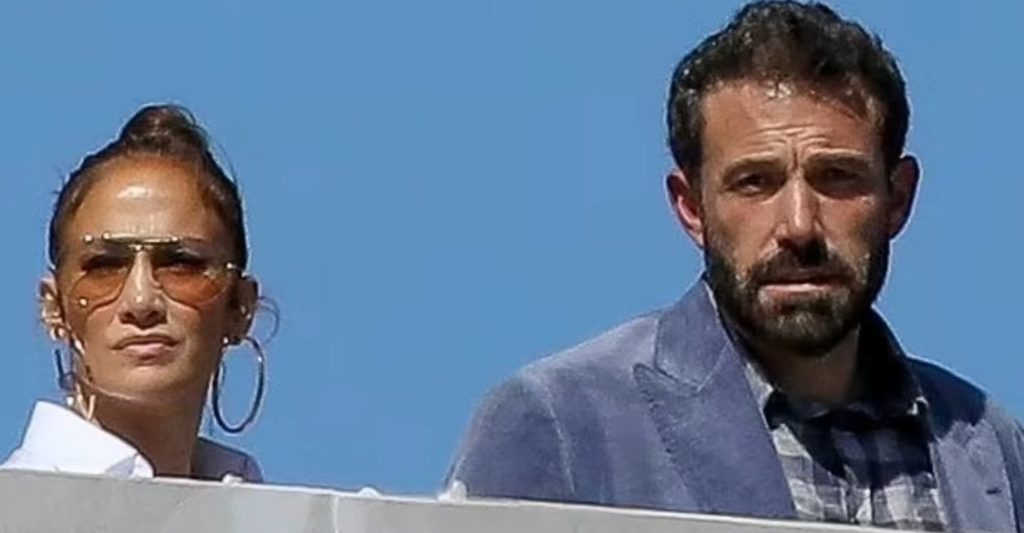 Also Read: Jennifer Lopez Reportedly Keeping Ben Affleck Under a Tight Leash, Claims She's a Total Control Freak Destroying Affleck's Life
The newlyweds rekindled their romance last year after almost ending up getting married in 2004. Due to various reasons, they annulled their engagement back in 2004 and went their separate ways.
Now, that they have married, things are not looking the way it has to. Many would agree that the newlyweds typically look cheerful especially in their initial stages of marriage however if it's Bennifer, one would spot the difference.
They had various public appearances since their wedding however a recent picture seems to have captured the sadness and dull nature of Affleck which was spotted when he accompanied his wife.
Even an insider claimed that the actor seems to have "turned into J-Lo's puppet, just like all the other guys before him, and there's a strong sense that he's accepted this is his path, at least for now."
Reports about the singer making her husband spend the money have ended up strengthening the reports of him being controlled by the star. However, it can now end as the video taken recently showed the singer following her husband on a stroll in LA.
Source: DailyMail