Kim Kardashian has done extremely well for herself. With a net worth of around $1.4 billion, she is one of the richest celebrities on the planet. Recently, she bought a magnificent Malibu mansion worth a whopping $70 million. What's more, this property was formerly owned by Cindy Crawford and is quite iconic.
Kim K has 4 kids and after her divorce from Kanye West, she is a single mom raising her kids all by herself. She, therefore, needs a suitable home for her young family and this Malibu mansion is the ideal house for that. It boasts several luxurious amenities and is located on a picturesque piece of land.
Kim Kardashian's Iconic $70M Malibu Home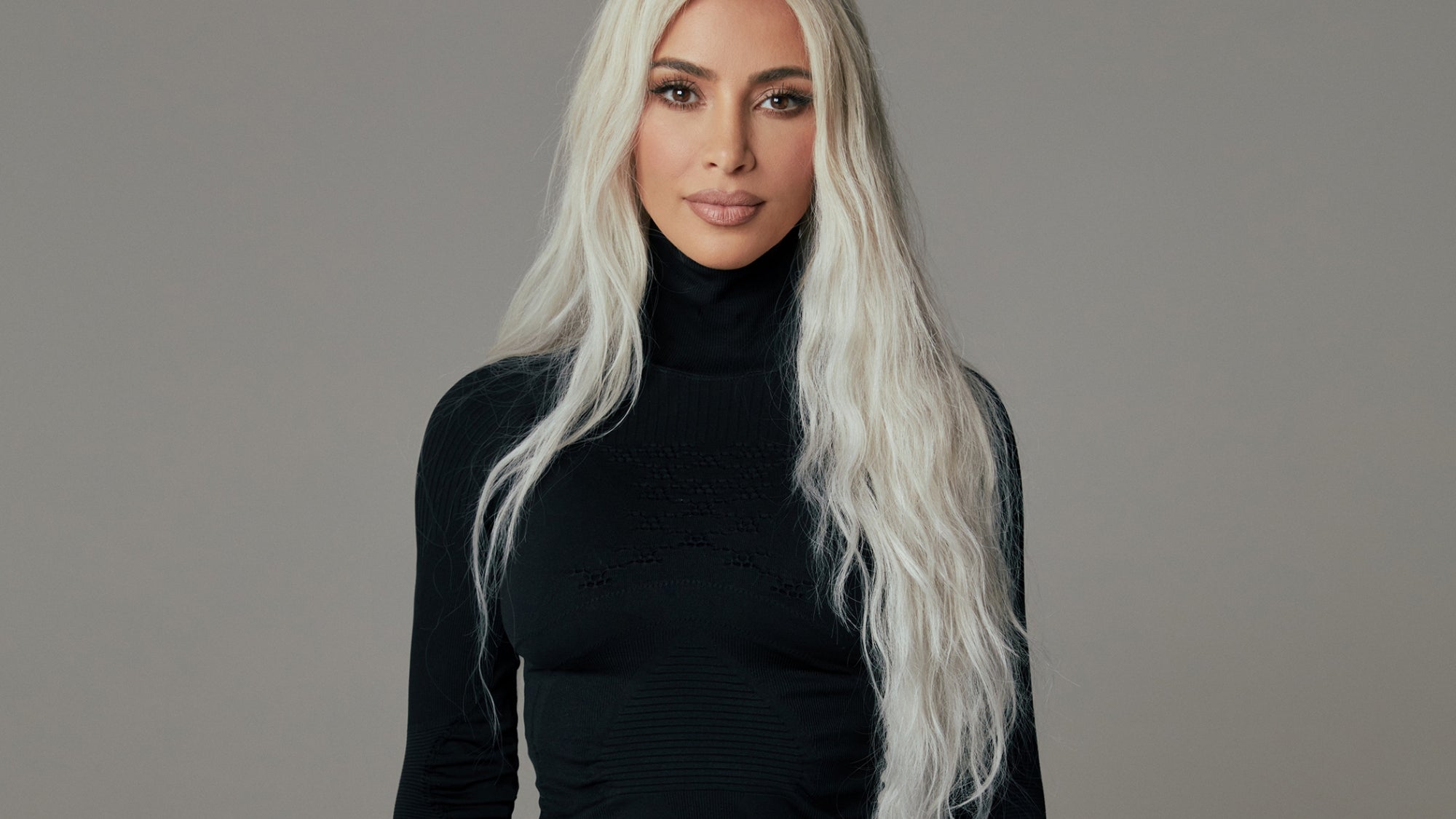 The mega reality TV star is one of the biggest names in the fashion world, having established herself as a successful businesswoman with her multiple lines of brands. In addition to this, the American diva owns several pricey properties. 
The KKW Fragrance founder has resided in some of the most expensive places throughout her career, but the location she loves the most is Los Angeles, where she owns quite a few luxury homes. Interestingly, she took the services of Britney Spears' former business manager to draw a $48 million loan for her new home which she bought last year.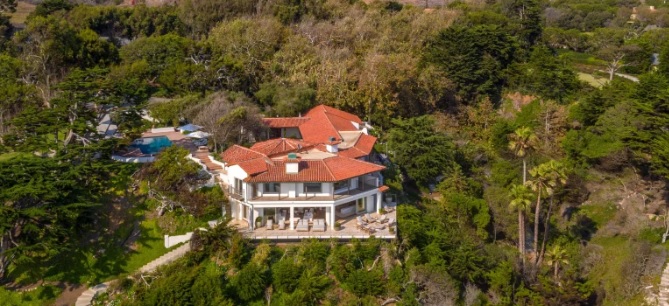 Kim Kardashian's new beachside home is near several other Hollywood A-listers, including Lady Gaga, Courtney Cox, and Leonardo DiCaprio. The 7,450-square-foot property includes four bedrooms, five bathrooms, and a beautiful Tennis court, among other amenities. The Skims creator is now the new owner of this luxury estate. The home was previously owned by former hedge investor Adam Weiss, who bought it from Cindy Crawford for $45 million in 2018.
Also Read: "Send Help": Kim Kardashian Giving A Shout Out To Reported Billion Dollar Energy Drink Brand PRIME Makes Logan Paul's Day
Kim Kardashian paid tribute to Rob Kardashian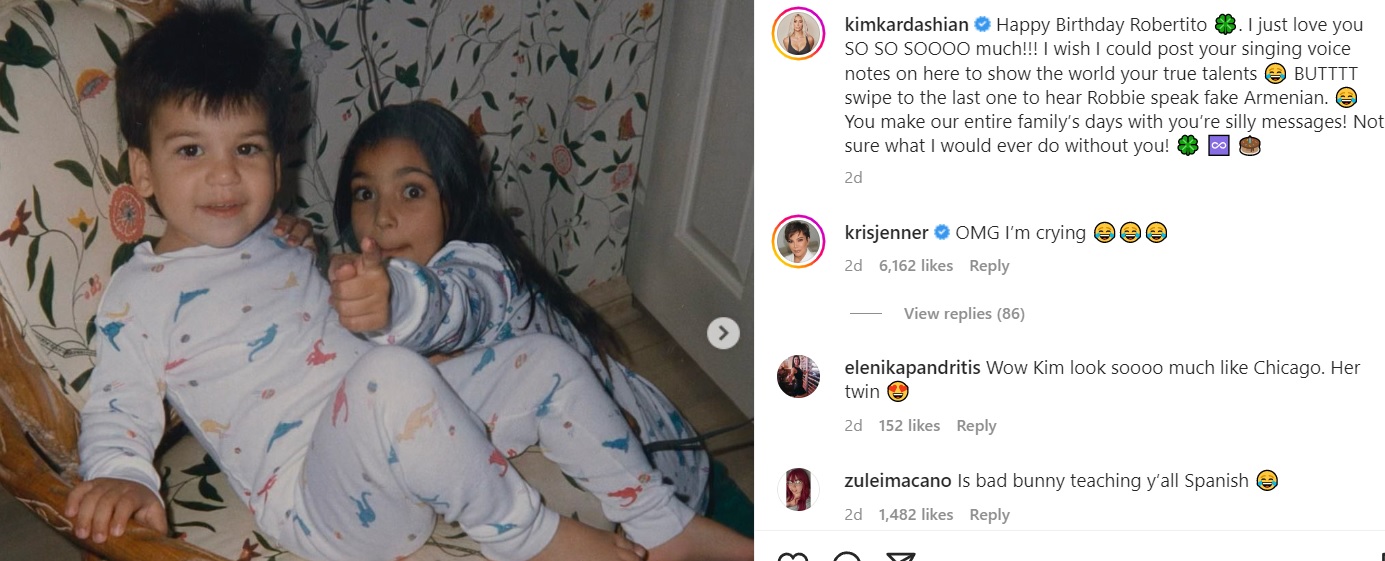 Kim Kardashian was recently spotted having fun with her friends at the London Party Pub Crawl to celebrate St. Patrick's Day. The fashion mogul was in the city with her second child, Saint, whom she took to watch an Arsenal FC match at the Emirates Stadium on Thursday. She even shared a couple of pictures with her son in her Instagram story with the caption,
"It's safe to say the boys loved our soccer tour trip! Soccer moms for the win."
Also Read: "She Is Deaf, You B*Tch": Khloe Kardashian And Kim Kardashian Were Left Embarrassed After Asking A Deaf Lady For Help
Kim K also paid tribute to her younger brother Rob Kardashian on his 36th birthday, on March 17th. The reality star shared childhood images with a funny caption, writing,
"Happy Birthday Robertito! I just love you SO SO SOOOO much!! I wish I could post your singing voice notes on here to show the world your true talents. BUTTTT swipe to the last one to hear Robbie speak fake Armenian. You make our entire family's days with your silly messages! Not sure what I would ever do without you."
Also Read: Kanye West Escapes Punishment After Damaging Woman's Phone In Rage Amidst Spiralling Insanity
Kim Kardashian is currently single and living life to the fullest with her friends and family.
Source: NY Post