After sparking concerns among fans regarding internal turmoil in their marriage, Ben Affleck and Jennifer Lopez made a fortune out of their Super Bowl Dunkin Donuts commercial. The infamous couple has been known for their obsession with building a brand image together. Therefore, their collaborated commercial for Super Bowl broke the internet. The couple made an eye-watering amount of money from their thirty-second commercial.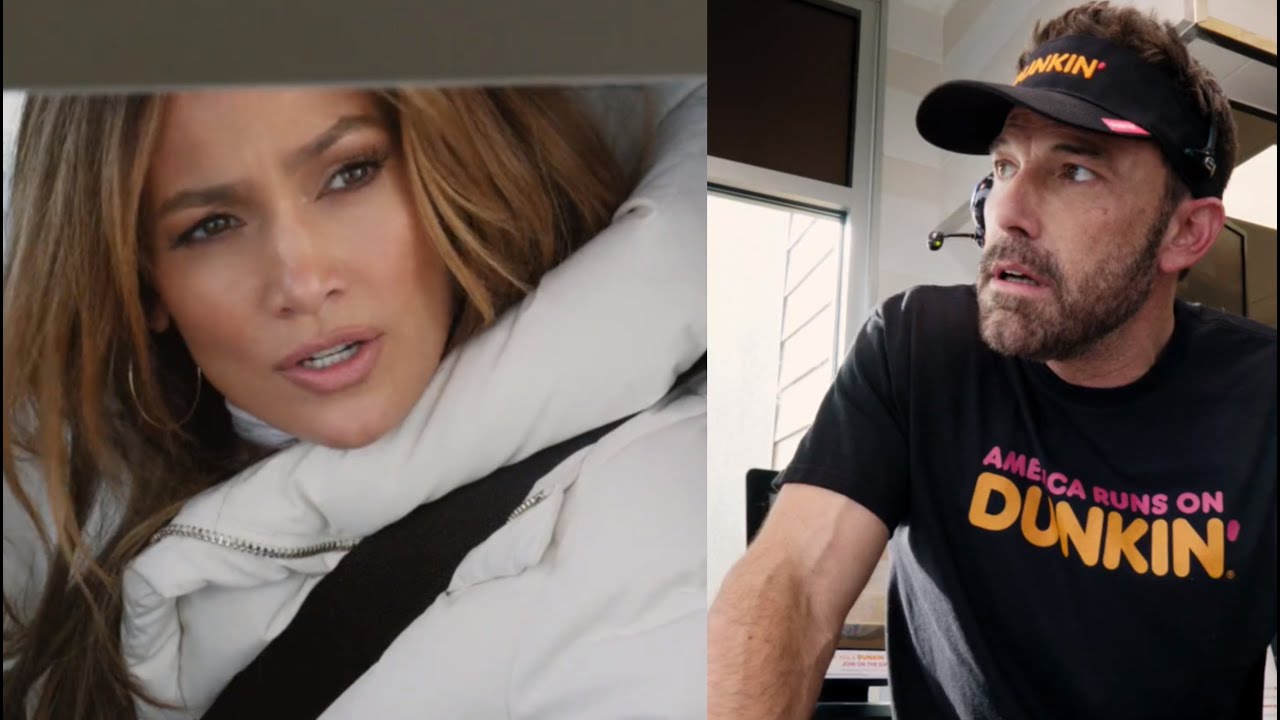 Ben Affleck had a positive obsession with Dunkin Donuts, and thus he turned his obsession into a more than $10M paycheck. Jennifer Lopez's cameo in the commercial was an equally surprising one. However, the actress making a million dollars for her cameo turned heads. 
Also read: "I promise you're not as miserable as him": After Fighting with Ben Affleck to Stop Smoking, Jennifer Lopez Humiliates Him Further by Making Fun of His Misery at Grammys
Ben Affleck feature in the Dunkin Donuts ad with Jennifer Lopez
Living in Massachusetts, Ben Affleck grew up on Dunkin Donuts, and since then he has had a liking and obsession for the franchise. It is also reported that Affleck apparently worked at a donut shop before making it to Hollywood, and made his first paycheck over there. Despite owning millions of dollars, watching Affleck take up the commercial gig for the franchise was truly entertaining for the audience.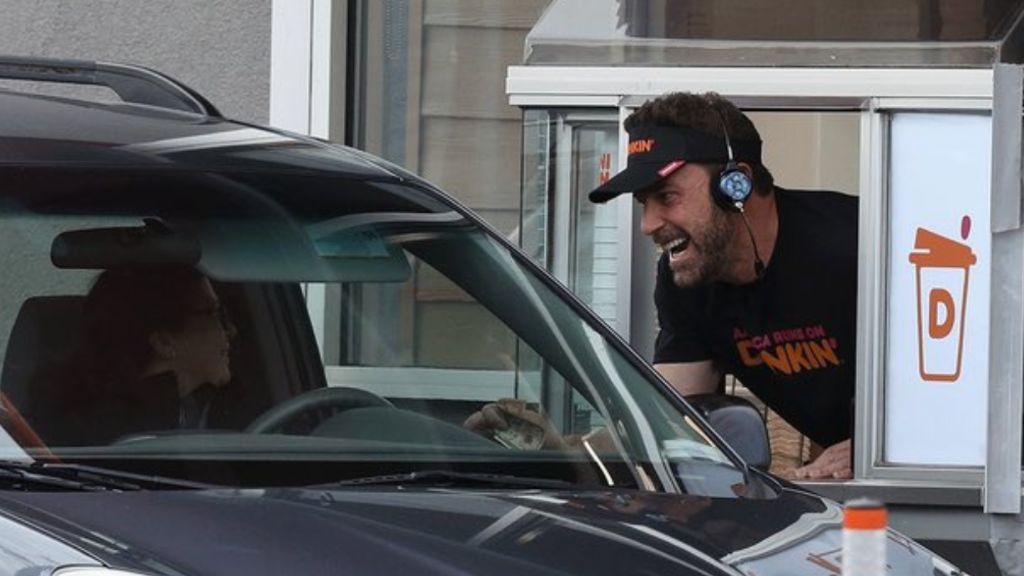 Affleck had a humble attitude behind the scenes along with his wife Jennifer Lopez. "Jen and Ben were so loving on set. You can really tell how special their connection is" sources shared with ET. Affleck made millions from his Super Bowl commercial and his fans considered it well deserved. However, Jennifer Lopez making quite a sum for her small cameo was something that fans smirked on. 
Also read: Ben Affleck Has Pissed Off Jennifer Lopez After His Growing Friendship With Jennifer Garner's Romantic Partner John Miller
The aftermath of Ben Affleck's Dunkin Donuts commercial 
The Hollywood actor Ben Affleck shared about his connection with Dunkin Donuts and his love for the franchise. Affleck stated how he became a coffee person because of Dunkin Donuts. "This was the place that as I grew up, like playing Little League, after the games, everybody would go to Dunkin' and get munchkins, get coffee." he referred. Further stating what coffee at Dunkin Donuts means for him, "I've always associated coffee with community and talking to friends".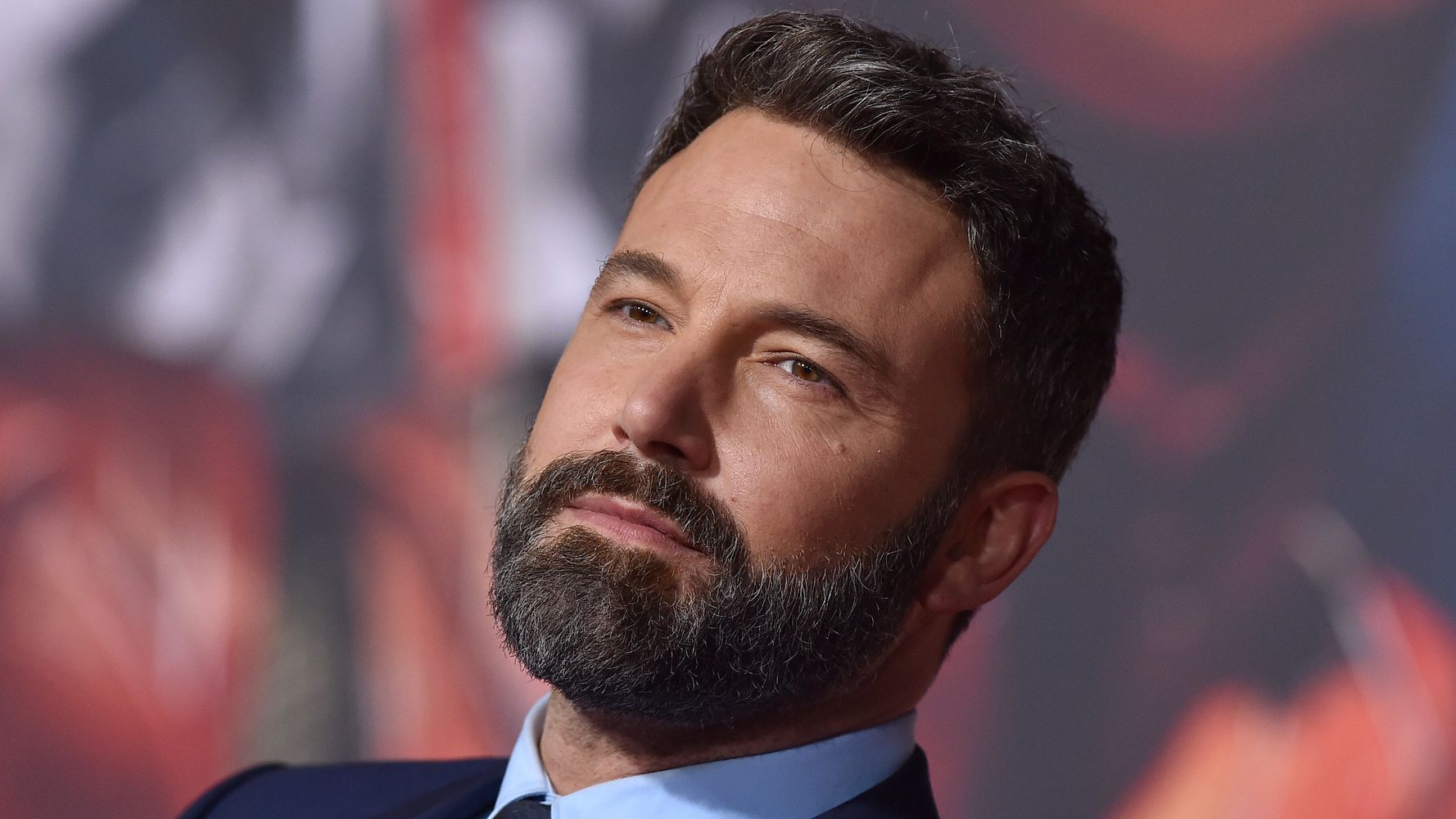 Following his association with the franchise and his love for coffee because of Dunkin Donuts, Affleck stated about donating a part of his paycheck from the commercial to a nonprofit organization. Sources shared with ET, "Affleck's partnership with the franchise includes a donation to his non-profit, the Eastern Congo Initiative." 
The kind gesture from the actor was well appreciated and so was his heart-touching appearance in the Dunkin Donuts commercial. The couple made Super Bowl memorable with their small gesture.  
Read more: "He wants more space to be himself and won't tolerate being henpecked": Ben Affleck Does Not Like Control Freak Nature of His Wife Jennifer Lopez
Source: Entertainment Tonight