Jonathan Davino, the fiancé of actress Sydney Sweeney, otherwise known for being the heir to the Pompei pizza empire which started in 1909 in Chicago was photographed leaving her home with his luggage packed and dog in tow. If he was departing, he was doing so when Sydney was in Las Vegas promoting the recently released Anyone But You with Top Gun: Maverick's Glen Powell.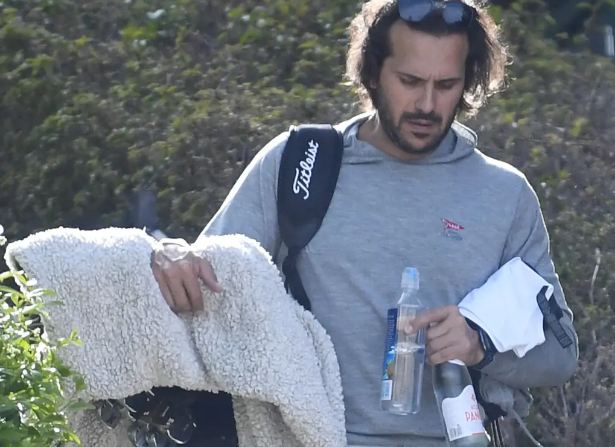 It's unknown if the 38-year-old fiancé merely left for a weekend getaway with the guys at a golf club, or if there were more significant reasons for his absence. While many were quick to point out that Davino could be departing on a trip or simply moving to another location after spending some time at Sweeney's house, some are calling it a publicity stunt. Or is it like this because Sydney Sweeney and Glen Powell are allegedly connected? The timing is undoubtedly intriguing. If everything is merely coincidence, there are a lot of coincidences here.
Also Read: 'I had b**bs before other girls and I felt ostracized for it': Euphoria Star Sydney Sweeney Says People Bullied Her Because They Thought She Was Too Beautiful
What's Going On Between Sydney Sweeney And Glen Powell?
By now, everyone with eyes and internet access has seen the palpable off-screen tension currently radiating between upcoming rom-com Anyone But You co-stars Sydney Sweeney and Glen Powell.  According to a January 2023 Deadline article, Powell and Sweeney were "two of the most sought-after stars" and would collaborate on the R-rated, Sony-backed romantic comedy Anyone But You.
Social media users have shared videos of Sweeney sitting in Powell's lap and images of the pair smiling and cuddling while filming.
Because of their distinct relationships—Powell dated model Gigi Paris from 2020 until their breakup, while Sweeney got engaged to restauranteur Jonathan Davino in 2022—many people have expressed curiosity about the connection between Sweeney and Powell online.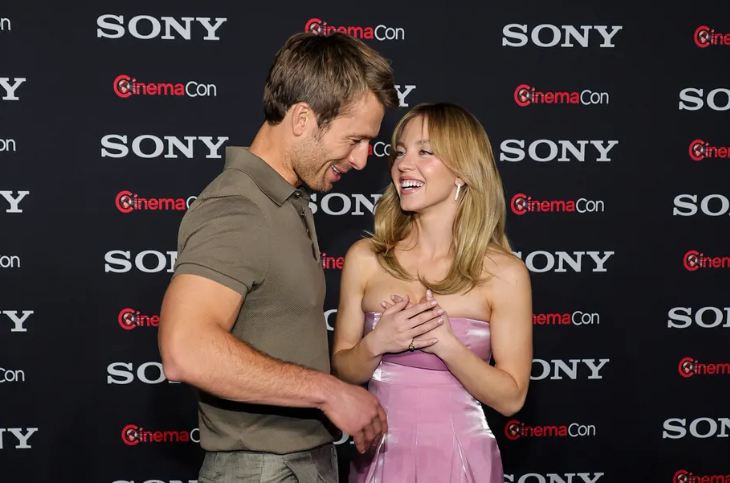 The two exchange smiles. They share a laugh. They have fun together, cuddling, visiting the zoo, and feeding giraffes. They appear to be living out the romantic comedy they are playing, and nothing they do appears to be work related.
Co-stars Powell and Gigi Paris reportedly "amicably" split up in early April, according to various media reports, and Paris shared a video of herself strolling on Instagram with the comment "know your worth & onto the next." On Wednesday, the weeks' worth of circulating relationship rumors between the two actors came to a climax.
Powell and Sweeney do not appear to be "coworkers" based on the looks they are making in all of their images or the proximity of those expressions.
Also Read: Sydney Sweeney Hits Top Gun 2 Star Glen Powell in the Crotch After Stripping Down to Bikini for Upcoming R-Rated Rom-Com
Meet Jonathan Davino, Sydney Sweeney's Fiancé
Sydney Sweeney's professional career is flourishing, but are you aware that she is also preparing for her wedding? The relationship between the Emmy-nominated actress and her fiance Jonathan Davino has been rumored since 2018; after reports of a proposal last year, it was confirmed that Sydney Sweeney and her fiance were eagerly preparing for their wedding.
Despite recent fan claims linking her to Top Gun: Maverick actor Glen Powell, insiders told TMZ that she was still engaged to Davino and wasn't dating the actor. Sydney has never spoken openly about her relationship with Jonathan, but in a February 2022 interview with Cosmopolitan, she shared what she values in a mate. "I am seeking a best friend. I need to be able to hang out with someone all the time, never get bored of them, and laugh all the time," she remarked.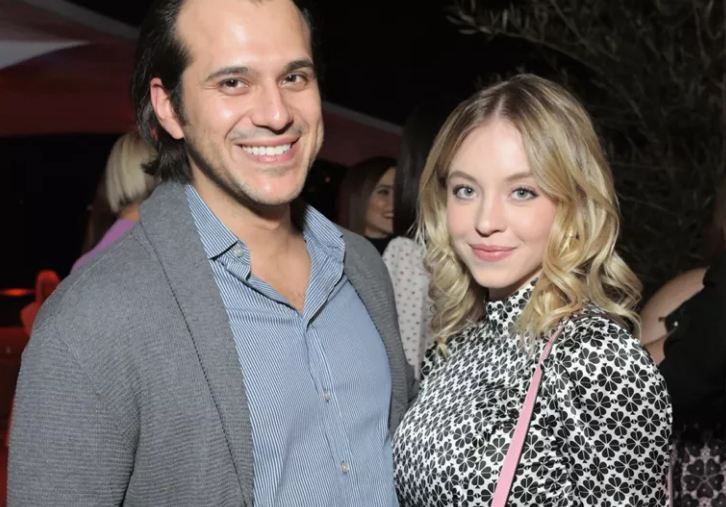 Sydney Sweeney and Jonathan Davino got engaged in early 2022 after dating for roughly four years. Davino actually has a very different line of employment than Sydney, who is an actress. He had previously owned the Mista Pizza and Pompei Express eateries in Chicago. Given that his family also owns the vaporizer design and packaging businesses 14th Round and Final Bell, Jonathan is now a restaurateur and appears to have acquired his entrepreneurial energy honestly.
Also Read: "You have the best b**bs in Hollywood": Sydney Sweeney's Grandmother Had the Best Reaction After Watching Her on Euphoria
Anyone But You: What We Know About The Plot?
Well, news of a new and highly anticipated rom-com titled Anyone But You, starring Sydney Sweeney and Glen Powell, has been circulating for a while and fans are hoping it will be the next truly great film of the genre.
So far, plot details about Anyone But You have been kept tightly under wraps. At CinemaCon, stars Sydney Sweeney and Glen Powell revealed a tiny bit of information about Anyone But You. Powell said, "This movie's about two people that hate each other. Sydney plays a character [who is] a real nightmare." Sweeney then added that Powell's character isn't so nice himself. Powell continued, "And what better place to put a nightmare and an a**h*** than on the other side of the world in the most romantic setting imaginable?"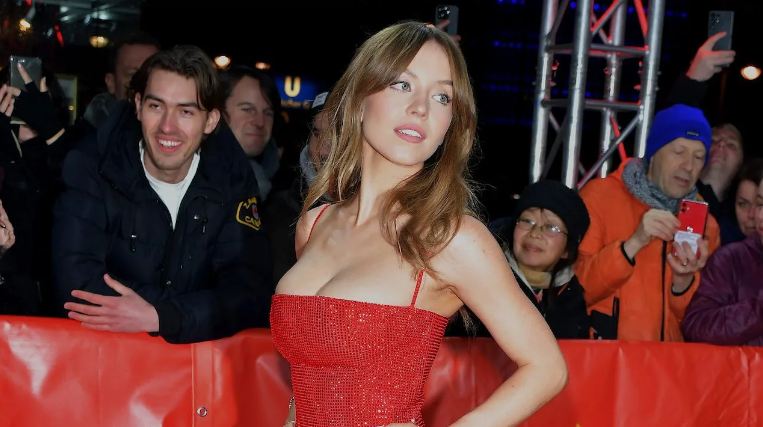 The synopsis of Anyone But You reads: "A modernization of Shakespeare's 'Much Ado About Nothing.' When college arch-nemeses reunite years after graduation for a destination wedding, they pretend to be a couple for their own personal reasons. But through pretending, they actually fall in love." Shakespeare's 16th-century comedy centers on two romances that emerge when a group of soldiers arrives in town.
So while we may never know what went down on that movie set, what we can say is that Sweeney and Powell have certainly provided plenty of fodder to keep those will-they, won't-they rumors circulating in perpetuity and get butts into movie seats whenever this thing does finally come out.
Source: PageSix