In addition to being one of Hollywood's most promising young actors, Ezra Matthew Miller was for a long time regarded as one of the greatest inspirations of their generation. 
Given that the American actor reportedly uses they/them pronouns, as GQ Britain put it, this is "done in a pointed refusal to be gendered." 
They made their breakthrough in 2011's critically acclaimed We Need to Talk About Kevin playing the role of the titular psychopath, and later had another mindblowing performance in the coming-of-age drama The Perks of Being a Wallflower. Miller appeared to have a bright future at that time. 
Soon after, their splendid work in The Flash and Harry Potter spin-off series Fantastic Beasts introduced the 30 years old actor to a huge fanbase. Miller is undoubtedly talented and has accomplished a lot in their relatively brief career. Though, a drastic change has been made, as a result of more recent events in his life.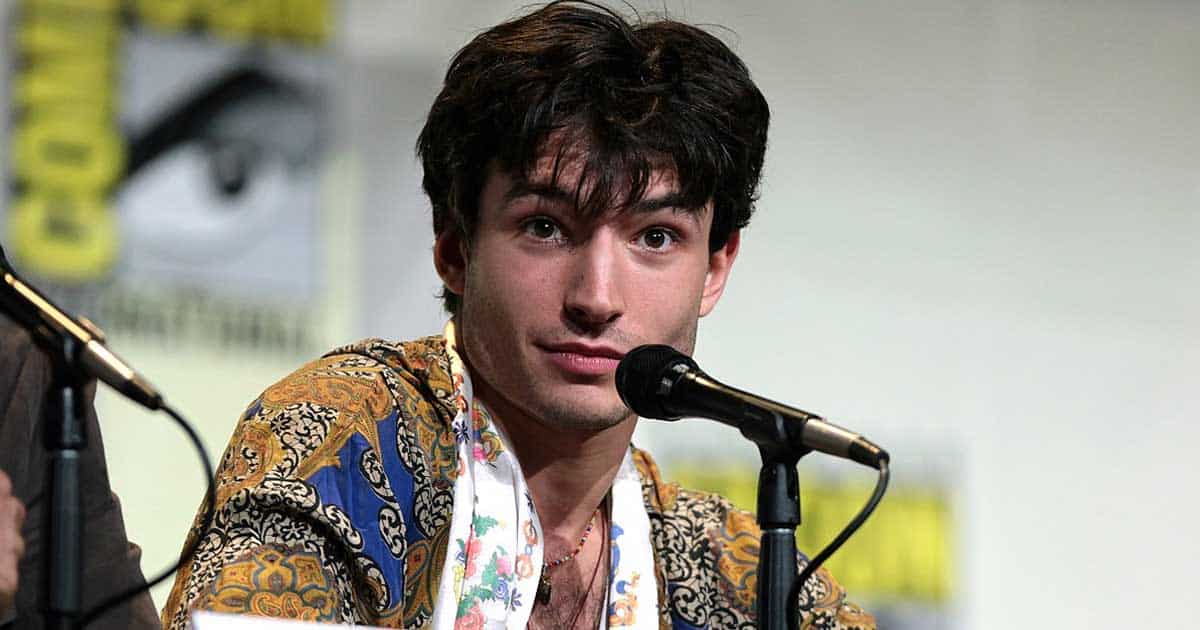 For the star of The Flash and Fantastic Beasts, the last few months have been either a roller coaster or a nightmare. The actor has drawn criticism after being detained twice for ludicrously ridiculous claims. For viewers around the world, the main question was whether WB would keep the Justice League actor on staff or fire him while they dealt with the legal issues.
Given that Johnny Depp was reportedly asked to leave his role in the Fantastic Beasts franchise, the likelihood of Miller being fired from the project was high.
Also read: 'Ezra Miller must have something on WB': Fans Convinced The Flash Star's Blackmailing DCU into Not Firing Them, Claim Henry Cavill Was Fired for Far Less
But the fact that WB is moving forward with the 30-year-old actor is unexpected.
Why WB won't fire Ezra Miller from The Flash like Johnny Depp?
For those who are unfamiliar, Ezra Miller was first reportedly detained on March 27, 2022, for misbehavior and harassment. Miller has one major flaw: they are constantly getting into trouble. For harassment, inappropriate behavior, and a traffic infraction, the actor has allegedly been detained or arrested several times recently. These occurrences have raised questions about WB's plans for the blockbuster-in-the-making, which will be Barry Allen's first solo film, The Flash. 
Miller's future at WB is uncertain. Absolutely not!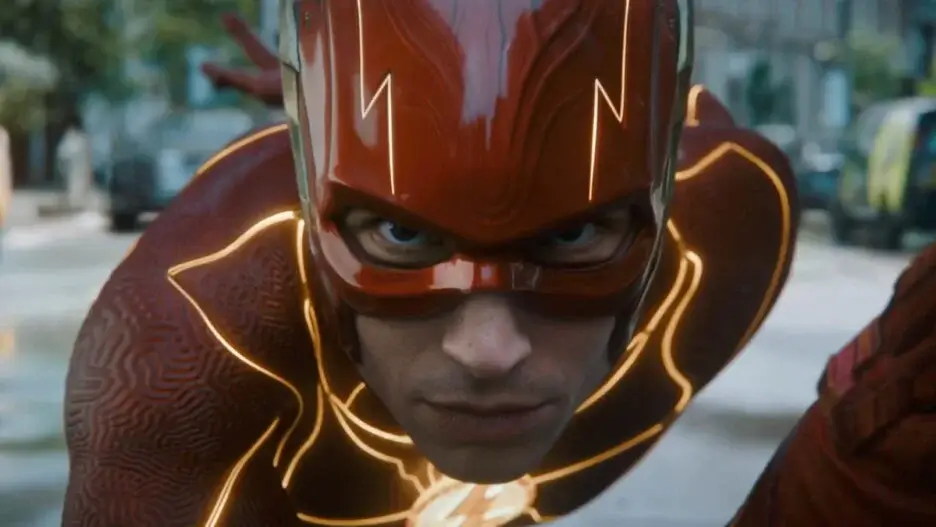 Insiders claim that Warner Bros. intends to give the superhero movie the full blockbuster treatment, barring any unforeseen circumstances. Simply put, reports state that it would have been too expensive to cancel The Flash, and its absence from theaters is not likely to generate enough revenue to cover its costs. Option three couldn't take place without having a significant negative impact, so the Busted Walk actor would have to be allegedly acting in the film perfectly.
Also read: 'Shouldn't he be in Arkham Asylum?': DC Fans Troll Ezra Miller After He Returns to WB for The Flash Reshoots
Angry Fans hit back at WB for still featuring Ezra Miller!
The plans for The Flash, which is probably going to be released coming summer, are proceeding according to the schedule for WB and DC. The Hollywood Reporter claims that Ezra Miller, "participated in regularly scheduled additional photography over the summer" and worked on the filming for several months prior to being accused. 
Despite the calls from the fans to replace the contentious actor, which would be quite hypocritical, the franchise is still moving forward with The Mourner star in The Flash. Even so, it was quite unreasonable to feature Miller in the movie given that Johnny Depp, the former Fantastic Beasts franchise star, was asked to leave.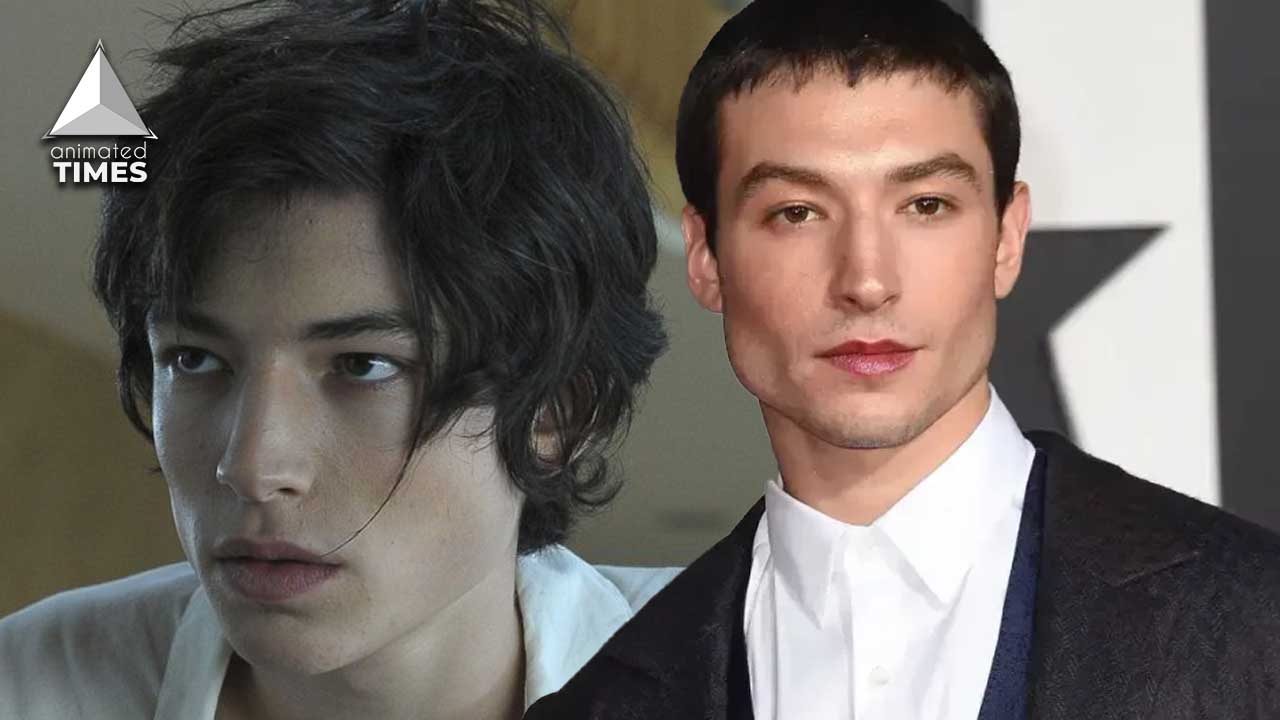 WB is currently facing criticism from The Flash fans for promoting such a troubled actor while dumping Depp. Matthew J. Peterson (co-founder of The Matthew Peterson Show) tweeted while taking a dig at the WB, saying,
"Ezra Miller is a kidnapper and groomer with a long string of problems with the law. Completed deranged and off balance. Yet, he will star in The Flash."
https://twitter.com/docMJP/status/1624936631256875009
Look at the comments made by others –  
I don't think Ezra Miller survives in the DCU beyond the Flash movie. The movie was already in the can when Miller started to make headlines for all the wrong reasons. WB can't afford to scrap a 200m movie. It would have been unfair to everyone else involved.

— Ashfaqul Alam Tonmoy (@ami_voboghure) February 13, 2023
Probably because Ezra never groomed or kidnapped anyone. 🙄

— Kenni Miller (@kennifmiller) February 13, 2023
Its not all that weird for WB theyre a pretty messed up company but its something theyll need to address. They havent had much luck with avoiding scandal and internal dramas for years.

— Thomas Austen (@austenscribe) February 13, 2023
I'm honestly shocked that it's not getting more backlash. Genuinely find it confusing. Like as a big flash comic fan i wanna be really excited but I'm disappointed by this.

— Tanner Richard Craft (@CraftTanner) February 12, 2023
I'm refusing to see this film.

— Ezra Cubero (@EzraCubero) February 12, 2023
As a die hard Batman fan I'm a tad insulted that they're using the iconography to sell a Flash movie starring a child abducting woman choking chair throwing piece of shite, & I know it's working coz everyone's now ignoring that aspect because "Ooh, Batman!"

— Aidan McHutchison (@Boom_Guy99) February 12, 2023
The Flash has released teasers and still photos, but the first official trailer has yet to be released. Instead, it will debut during the 2023 Super Bowl, when major other films release their eagerly anticipated trailers.
The Flash debuts in theaters on June 16, 2023. 
Read more: 'Cool Motive, Still a Crime': After Ezra Miller Blames 'Complex Mental Health Issues' for Bizarre Behavior, Unimpressed Fans Point Out Shifting Blame Won't Make Things Better
Source- Twitter