Louis Vuitton and Yayoi Kusama have partnered up for a capsule collection to be presented in 2023 with the Japanese artist. Gisele Bündchen, Anok Yai, and Fei Fei Sun are featured in black and white images decorated with colorful dots for the campaign. The supermodel started the week with a new fashionista work this Monday, with the top appearing in a black and white version with a Louis Vuitton novelty. The brand's website and social media profiles first announced the upcoming launch of its collaboration with Yayoi Kusama.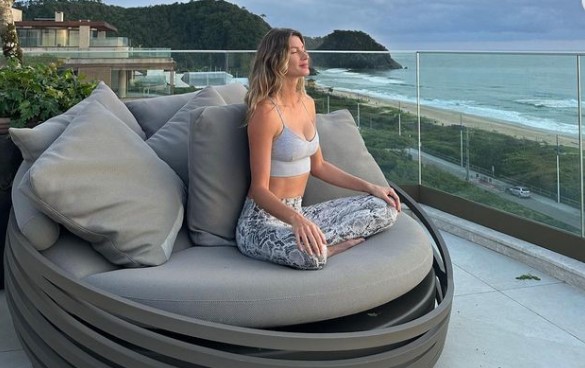 Tom Brady's ex-wife seems to be starting over with her kids in a new and exciting life as she is enjoying her time in Brazil with them, and she also carved out a new path in modeling again, which Louis Vuitton's latest campaign pictures suggest. Renowned photographer Steven Meisel captured the studio images.
Also Read: "I've still got to go out there and be a professional": Tom Brady Reveals Heartbreaking Lonely Christmas in Hotel Room as Gisele Bündchen Relaxes in Sunny Brazil
Gisele Bündchen Is Featured In The Louis Vuitton X Yayoi Kusama 2023 Campaign
This is the first fashion campaign featuring the Brazilian top since the announcement of her divorce at the end of October. Previously, Gisele Bündchen appeared in fashion editorials and flew to Brazil to attend a party for a well-known jewelry brand on December 12 and extended her stay. Along with Bündchen, models Anok Yai and Fei-Fei Sun also pose with releases of the artistic collaboration, marked by the colorful spheres characteristic of the artist's work.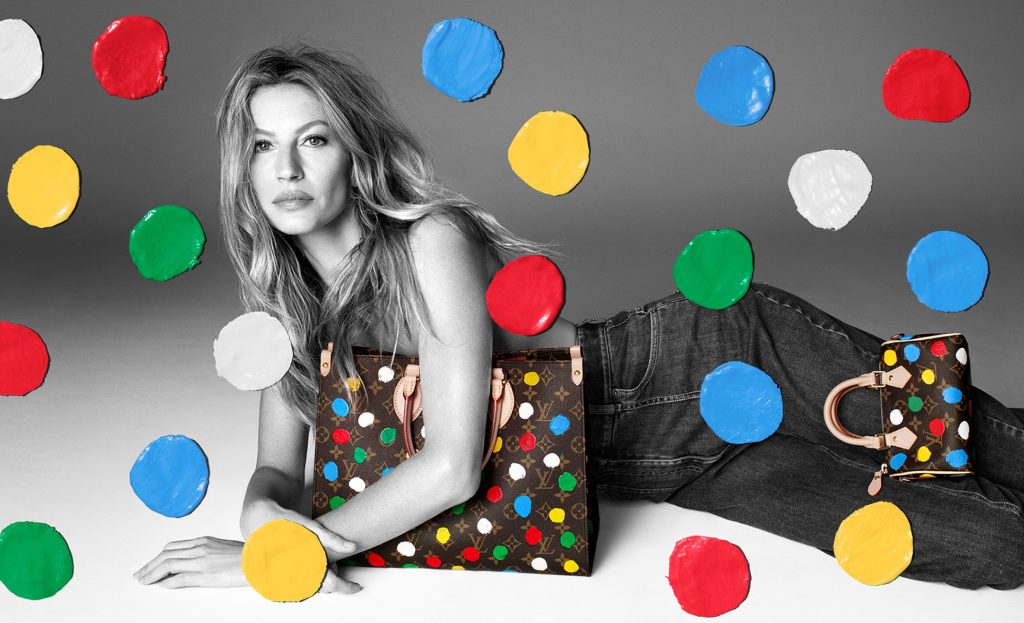 Louis Vuitton officially announced this campaign on their Twitter account. Their tweet highlighted that the new face of their campaign is Bündchen. The tweet reads,
"@giseleofficial for #LVxYayoiKusama. Stay tuned for the #LouisVuitton and #YayoiKusama global campaign reveal and countdown to the collection, unveiled in January 2023 at LV's official website."
.@giseleofficial for #LVxYayoiKusama. Stay tuned for the #LouisVuitton and #YayoiKusama global campaign reveal and countdown to the collection, unveiled in January 2023 at https://t.co/zslhS4cYWc pic.twitter.com/Fdi1Uxatxp

— Louis Vuitton (@LouisVuitton) December 19, 2022
Fashionista fans started reacting to this news, and Bündchen fans were overwhelmed by this announcement. However, fans have mixed reactions, as some also criticized the model for divorcing Tom Brady and the FTX controversy. Here are some fan's comments:
This is probably the real reason for her divorcing Tomb Brady. For attention so she could get recognition. She's definitely not super model material. She's rather unattractive.

— Richard (@Richard33252679) December 20, 2022
She has been a top model all her life. FYI.

— Geniast (@Geniast17) December 20, 2022
Gisele cleaning up some serious money in her career and not stopping anytime soon. Good for her . You go Gisele .

— 🌴Cyndi 🌴 (@CynthiaDe_ann) December 19, 2022
Do you accept $FTT as payment?

— Gautama – The Bitcoiner Buda (@goldgautama) December 19, 2022
I have seen her before… pic.twitter.com/QCuSninWYk

— web3tommy.eth (@tommaso1985) December 19, 2022
https://twitter.com/ArtLockdown/status/1604889395437469696
Having agreed to co-parent their kids, Tom Brady and his ex-wife Bundchen are focusing all their attention on spending time with their children after their split. Meanwhile, their children are spending the holiday season with their mother in Brazil.
Also Read: Gisele Bundchen's Brazil Vacation Sounds More Like an Anti-Tom Brady Trip to Make Her Kids Forget Their Dad, Brazilian Goddess Claims She's 'Recharging'
Louis Vuitton x Yayoi Kusama 2023 Campaign
With her unique perspective on life, Louis Vuitton and artist Yayoi Kusama have transformed the fashion world since their first collaboration. The first edition of Louis Vuitton items created with Kusama was launched in 2012 and became an instant success. Following the countdown on LV's official website, the new items are expected to arrive on January 5, 2023.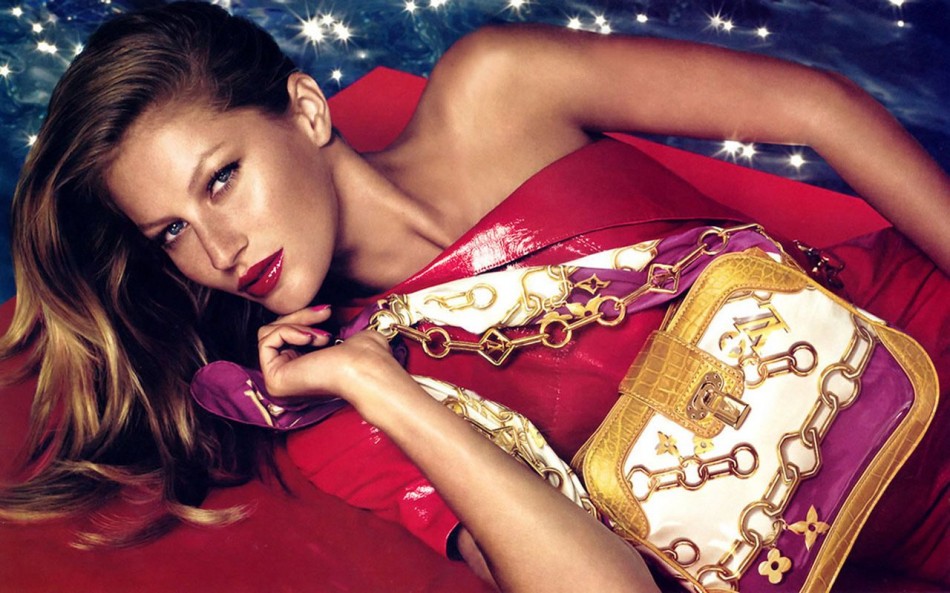 LV's iconic Monogram canvas gets a magical touch with hypnotic motifs, symbolic objects, and imaginings of infinity in this year's collaboration. The bags are decorated with metallic balls or painterly dots in various colors. Three models gave a face to LV's new campaign, but the brand reportedly highly promotes Gisele Bündchen. After finalizing her divorce from Tom Brady, she appears to be determined for the new chapter of her life.
Also Read: Tom Brady, Gisele Bundchen in the Fight For Their Lives as FTX Crypto Lawsuit Becomes Dead Serious, Could Face Actual Jail Time
Source: Twitter