And just when fans thought Harry Styles would take some time off from dating after breaking up with Olivia Wilde, the singer was recently spotted making out with Emily Ratajkowski in the streets of Tokyo on Saturday, March 25. According to a video obtained by The Daily Mail, the Night Changes singer was captured by paparazzi while he was passionately kissing the supermodel.
The rumored couple was spotted holding hands, and Ratajkowski was seen wrapping her arms around his neck while he held onto her waist at one point. While the supermodel is leaving no stone unturned while dating a different man every week, the new couple seems to be enjoying each other's company in the viral video. However, fans are not pleased with their kiss as social media users dubbed the As It Was singer to be a bad kisser.
Harry Styles Dubbed a Bad Kisser After Locking Lips With Emily Ratajkowski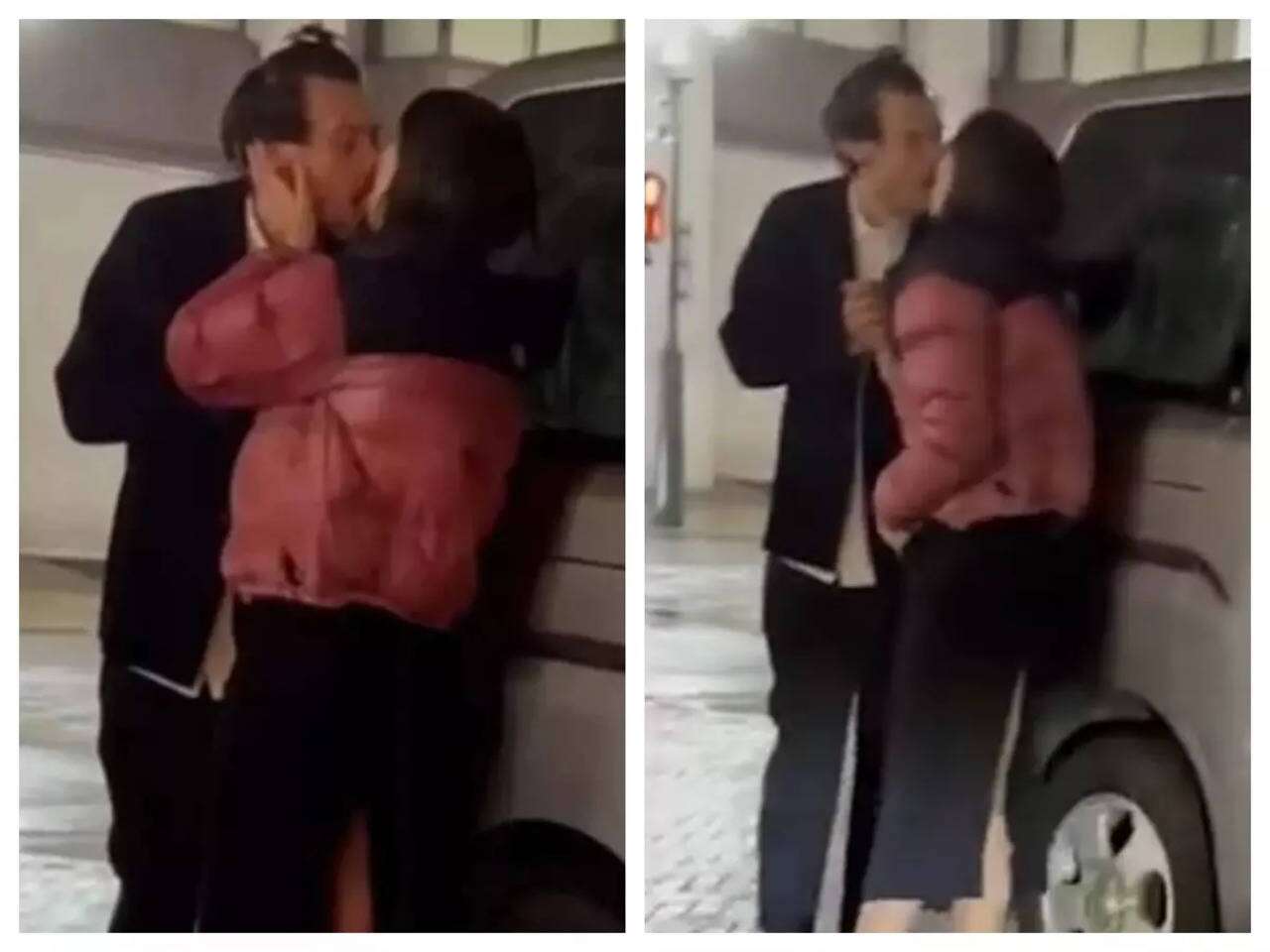 In a previous interview, Harry Styles admitted to having a crush on supermodel Emily Ratajkowski. While the new couple hasn't confirmed whether they're officially dating or just hanging out, fans' reactions to their viral kissing video have been rather hilarious. Harry Styles is being roasted over his kissing skills after his makeout session with Emily Ratajkowski went viral. Last week, the two were seen engaging in intense PDA in Tokyo, and since then, Twitter users have dubbed Styles as a bad kisser. 
One user wrote,
"So he's not boning Olivia Wilde anymore? I wonder if this is just staged for publicity." 
Another user wrote,
"Trying to decipher if this is Harry Styles and Emily Ratajkowski kissing in Tokyo or a 14-year-old getting their first shift at the disco before the lights get turned back on."
Read some of the Tweets here.
It's like he's practiced with a face drawn on a balloon. Woeful snog mate.

— Chris B – shooting the breeze with good coffee. (@CeruseArtist) March 26, 2023
the Kissing video between Harry styles and Emily Ratajkowski is one of the grossed kissing I've ever seen pic.twitter.com/bTTn7COJAg

— Mary Grace #BlueBeetle (@gracedipasupil1) March 26, 2023
Just like how drunk people kiss at a dive bar after the lights come on…😂😂😂

— 👍🏼✌🏽😎The Funkhe1 says… (@Funkhe1) March 26, 2023
https://twitter.com/partymorrissey/status/1640045006374203394?s=20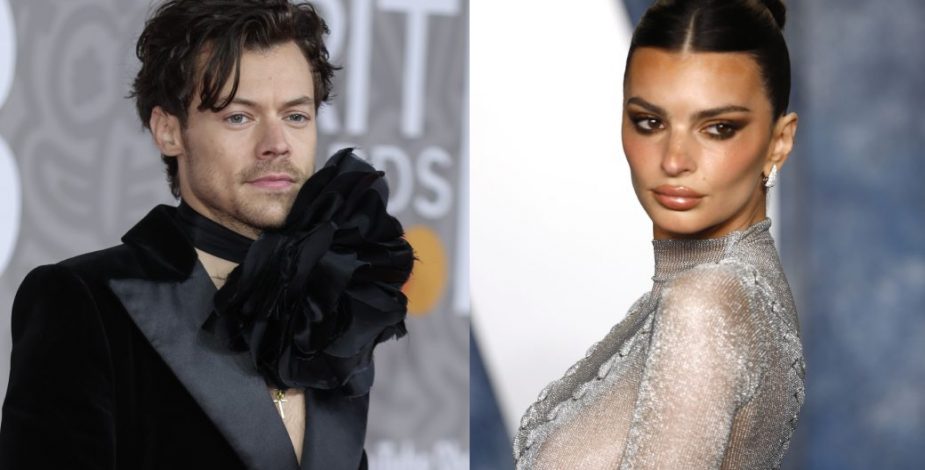 It's not clear whether the model attended Harry Styles' concert, which is currently ongoing as part of his Love On Tour tour. Styles reportedly called it quits with his ex-girlfriend Olivia Wilde in November 2022. The former One Direction singer was then rumored to be dating someone new until he was most recently spotted kissing Ratajkowski.
Also Read: "That's My Girl!": Julia Fox Stands Up For Emily Ratajkowski After Caught 'French-Kissing' Harry Styles Despite Duo Disagreeing Over Having 'Lots Of S-X'
Harry Styles and Olivia Wilde's Relationship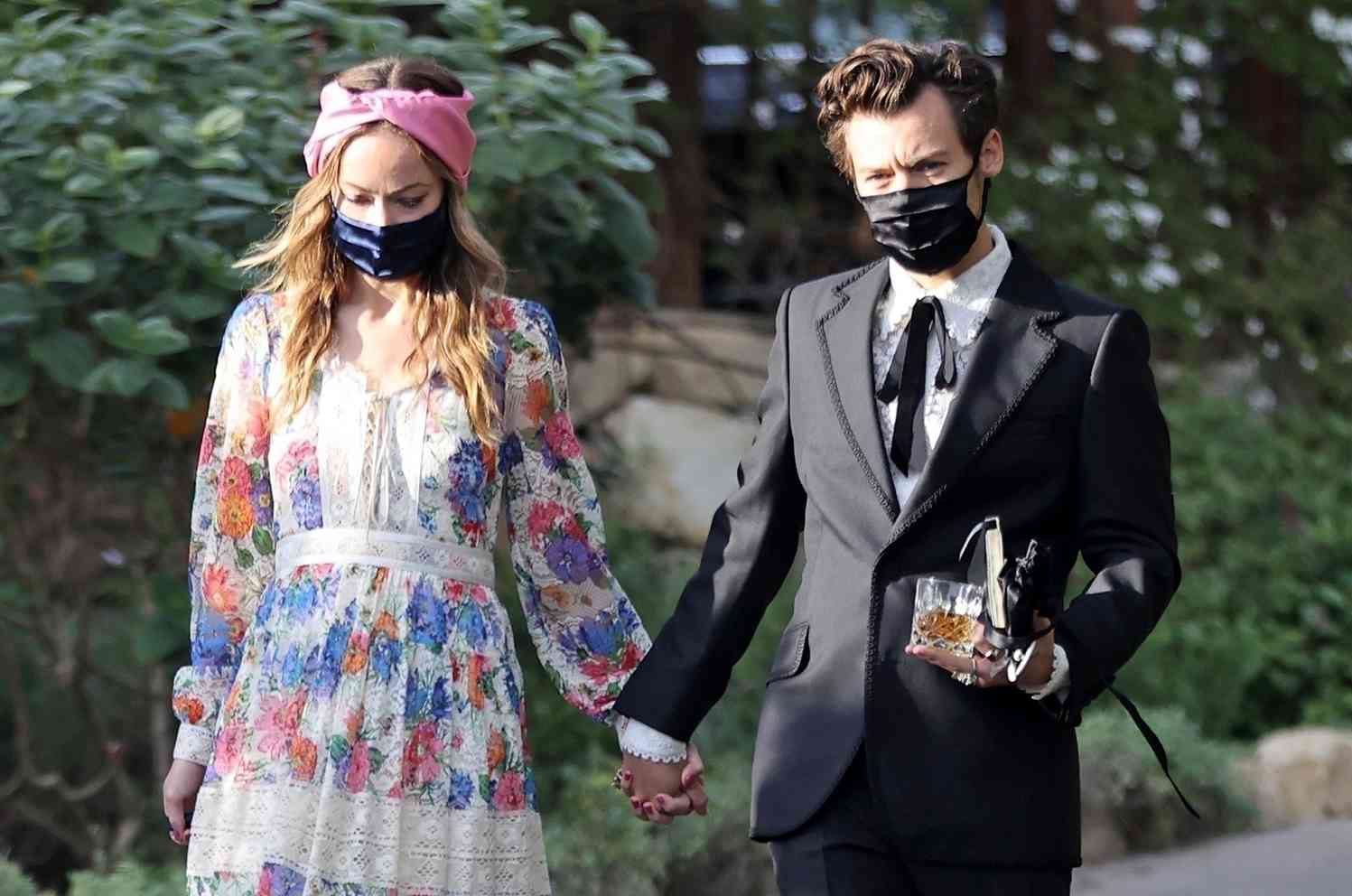 Last year Olivia Wilde and Harry Styles broke up after dating for almost two years. The couple didn't publically confirm anything but sources close to the former couple revealed that they want to take a break as both are busy in their professional life. It was an amicable decision as one source told People magazine,
"He's still touring and is now going abroad. She is focusing on her kids and her work in L.A."
Also Read: Emily Ratajkowski Stole Harry Styles After Partying With Olivia Wilde As Brad Pitt's Alleged Ex-Girlfriend Goes On Man-Hunting Spree
Another source revealed,
"There is no bad blood between them. Harry didn't dump Olivia or vice versa.It was the longest relationship Harry's ever had, so clearly they have a special bond."
Also Read: "Dreams Do Come True": Harry Styles Confessed He Had A Huge Crush On Emily Ratajkowski Before Their Intense Make Out Video Went Viral
Harry Styles and Olivia Wilde are reportedly no longer together because the actress plans to stay in LA, so that her chidren Otis and Daisy can stay home and close to their father, while the singer was too busy preparing for his world tour. The former couple apparently decided to pause their romance and made an announcement that they will be taking a break. Soon after that, Wilde went on vacation with her friends because she needed time to recover from her breakup.
Source: Page Six