Sharing personal information and bedroom talks is not uncommon when it comes to Kelly Ripa. We are quite aware of how open she is about her carnal desires and loves to admit them on live television. With Ryan Seacrest exiting Live and Mark Consuelos joining Ripa, we can only assume the amount of personal talk we're about to hear from the real-life couple. Their debut podcast is a live example of how open they can get with their personal life.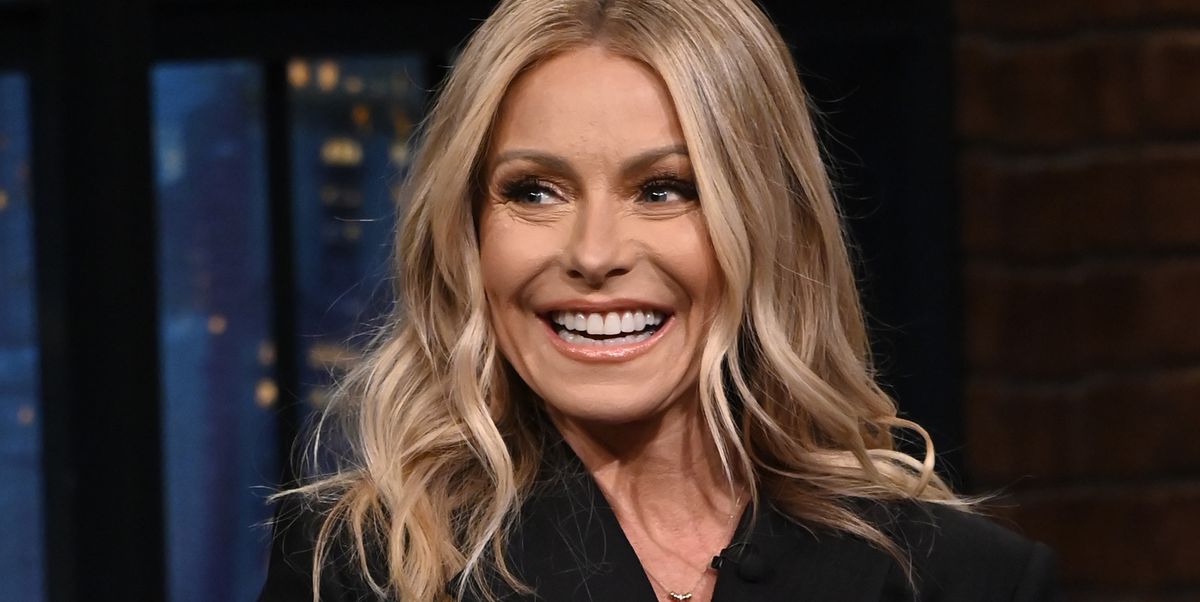 During their debut episode of Let's Talk Off Camera with Kelly Ripa podcast, the couple was heard discussing their married life, challenges, and s*xual encounters. Kelly Ripa and Mark Consuelos, therefore, engaged in the conversation where Ripa casually open up about Consuelos' FaceTime s*xual demands. Being married for 26 years, the couple discusses their intimacy. 
Also read: Kelly Ripa Calls Mark Consuelos 'Insanely Jealous' For Defending Her Honor After 70 Year Old Waiter Hit On Her: "You Picked A Horrible Fight"
Kelly Ripa Engaged In Virtual S*Xual Rituals
The television host, Kelly Ripa has been feeding her audiences with personal information for a long time. Ripa often brings her s*x life to the table and discusses intimate moments quite casually. While being on Live With Kelly and Ryan, the 52-year-old often brought up her s*xual encounters with her husband. Further, with Ryan Seacrest leaving Live and Mark Consuelos taking over, fans can presume the amount of personal information they are about to get.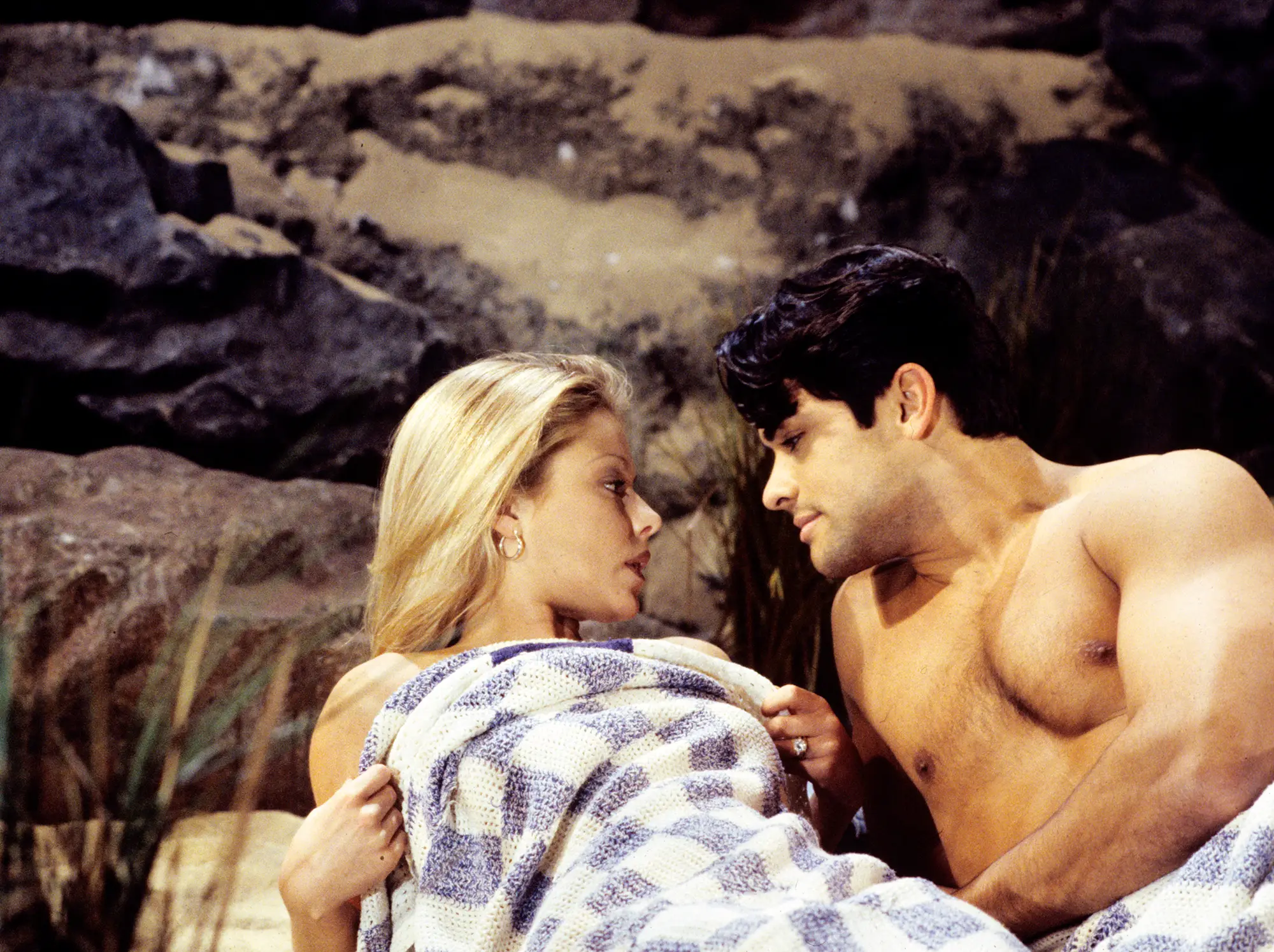 Even on their podcast, Let's Talk Off Camera with Kelly Ripa, the actress is heard bringing up her intimate relationship with her husband. Engaging in a discussion with Mark Consuelos and their marriage counselor, Dr. Linda Carter, Ripa shared a "ludicrous" ritual performed by her. "There were rituals. Can I tell you something? We had sexual rituals that were so ludicrous over FaceTime." Ripa admitted. Further, mentioning how she impressed her husband with flattering angles, the 52-year-old openly admitted to using a ladder. 
Also read: "Relationships And Marriages!" Who Did Kelly Ripa Date Before Marrying Mark Consuelos?
Kelly Ripa And Mark Consuelos Discuss Their Intimacy
As weird and insane as it gets, the couple, by now has made it clear how often they engaged in s*xual activity and how expressive they are about their intimate life. Kelly Ripa, therefore, went forward to mention in detail, the performance she hosted for her husband over FaceTime. "I became so alarmed at my appearance over FaceTime that I started rigging the computer to hang from a ladder." Ripa shared.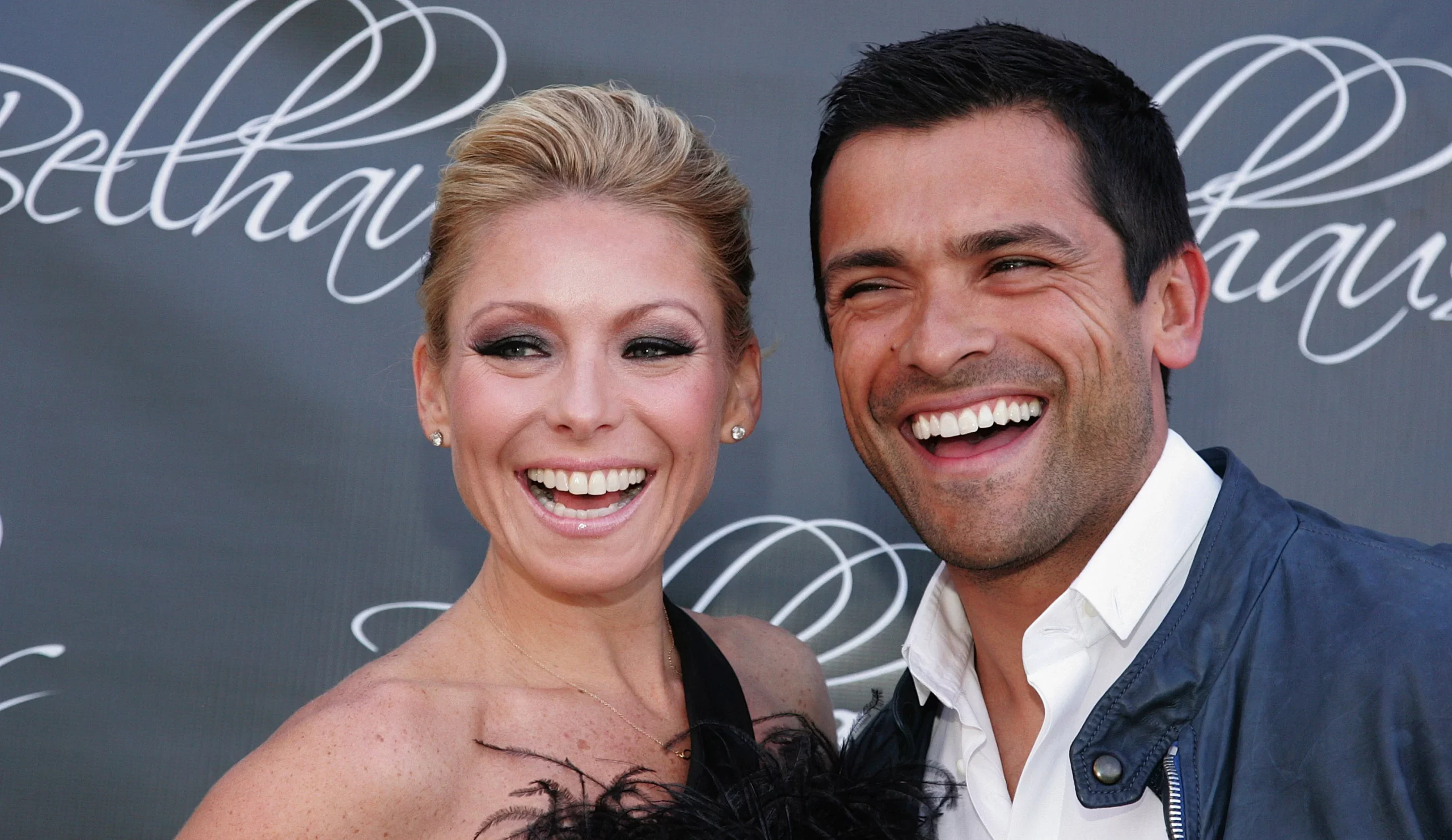 "I hung the computer over a ladder so that I could look up to Mark and he did not have to see what gravity was actually doing [to me]," Ripa detailed. Sharing about their time apart when Consuelos was shooting during the pandemic, Ripa mentioned engaging in those s*xual activities. Recently learning the difference between s*x and intimacy, mark Consuelos gets teased by his wife during the podcast. 
"I wanted to get intimacy in and the sex in," Consuelos started explaining, and Ripa completed the sentence by stating, "So they became one and the same." Failing to abstain from engaging in s*xual intimacy on a daily basis, the Riverdale alum explained, there was no break for Ripa, "Unless you had some type of medical condition where, like, you lost the use of [your body]" 
Although there were times when Kelly Ripa sought a break from having s*x after menopause, Mark Consuelos openly admitted, "I didn't give you a break". He further added, "Yeah, we're not having sex anymore,' I would probably have a problem with that". He addressed the issue Ripa had and explained how important it is for him to regularly engage in s*xual activity. Thus, it seems Kelly Ripa, not only endured his jealousy for 26 years but also his freakish carnal desires. 
Read more: "I Became So Alarmed Of My Appearance": Kelly Ripa Had To Keep Mark Consuelos S-Xually Satisfied After Husband Threatened To Leave Marriage If She Denied Him S-X