Bruce Willis' wife, Emma Heming Willis, has shared an emotional message on her husband's birthday, revealing her grief and sadness as the Hollywood actor battles frontotemporal dementia.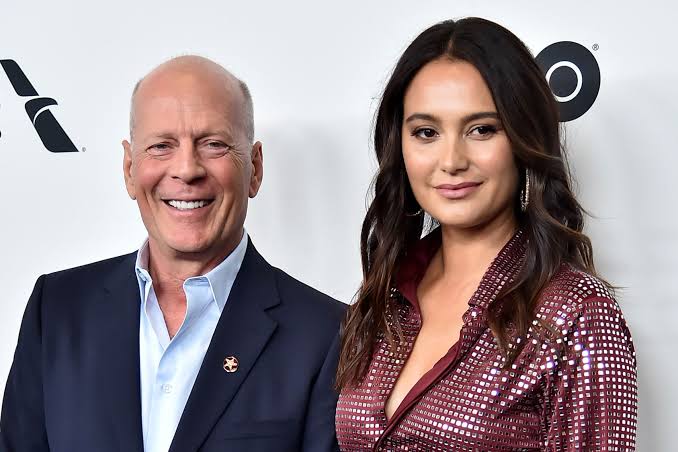 In an Instagram post, Heming acknowledged the outpouring of love and support directed towards her husband as she thanked fans and followers for their heartfelt messages and stories.
Also Read: "Charles Funded Everything, So Harry Didn't Have To Think About Money": Serial Splurger Prince Harry Reportedly Feeling The Heat Of Spending His Hard-Earned Money
The Emotional Message By Emma Heming Willis
Emma Willis' Instagram post was an honest and emotional account of the couple's struggles in the face of Willis' diagnosis. Emma Willis' video message revealed her swollen eyes and snotty nose, highlighting the sadness and grief she felt on her husband's birthday.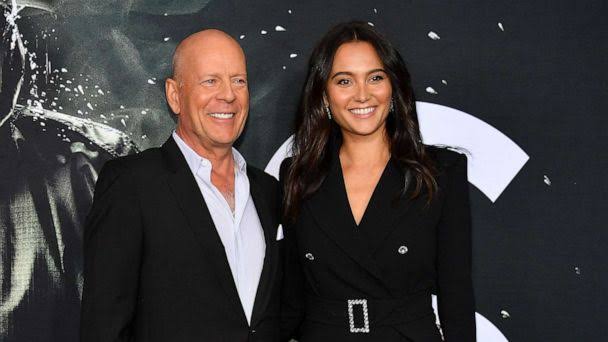 Heming shared her experiences raising their two daughters, Mabel and Evelyn, amidst her husband's health battle. Despite being told that she was "so strong," she feels otherwise.
"I'm not given a choice. I wish I was. But I'm also raising two kids in this, so sometimes in our lives, we have to put our big girl panties on and get to it. And that's what I'm doing."
Heming admitted to feeling grief daily, highlighting the emotional toll of caring for a loved one with dementia.
Also Read: Amy Robach And T.J. Holmes Run Marathon Together A Year After $50M Rich Robach Slyly Hinted Her Affair With GMA Co-Host While Married To Andrew Shue
Emma Hemming Willis' Advocacy for Dementia Awareness
Throughout the Die Hard actor's health battle, Emma Willis has used her platform to raise awareness of dementia and advocate for her husband's condition. Her latest Instagram post included the hashtags #ftdawareness, #dementiaawareness, and #griefshare, highlighting her commitment to raising awareness of the disease. Her advocacy work also extends to her support of Bruce Willis' acting career, which has been put on hold due to his diagnosis.
Around 50,000 to 60,000 people in the United States suffer from Frontotemporal dementia (FTD). It is a progressive brain disorder, that affects the frontal and temporal lobes of the brain, which leads to an individual going through changes in their behavior, language skills, and personality. It also causes communication difficulties.
Also Read: Meghan Markle, Prince Harry's Jet-Setting Lifestyle Reportedly Making Them Go Broke Despite Rumored $150M Payout From Anti-Royal Family Deals
Heartwarming Post About Bruce Willis' Diagnosis
Despite the challenges of her husband's diagnosis, Emma Willis has occasionally shared heartwarming photos and videos of the family. These posts glimpse the couple's love and dedication to their family, highlighting the importance of finding moments of joy amidst difficult times. Emma Willis' posts also demonstrate the power of social media in connecting people and supporting those who need it most.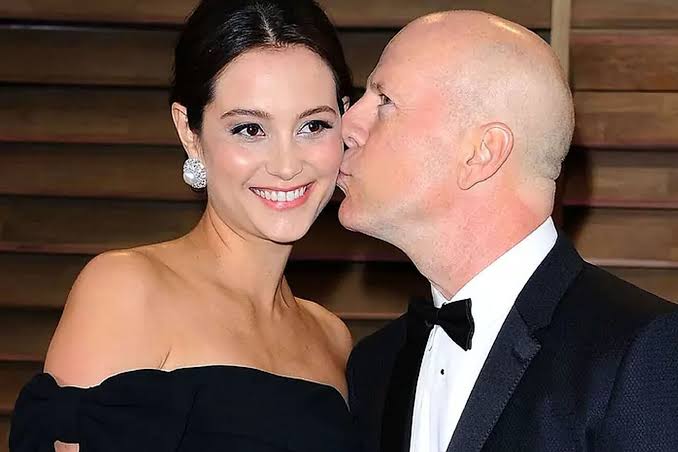 Bruce Willis' updated diagnosis came less than a year after his family announced that he was battling aphasia, a condition affecting a person's communication ability. According to a statement from the family, aphasia was "impacting his cognitive abilities," leading the actor to step away from his acting career. Emma Willis' posts have provided fans with updates on the actor's health and progress while highlighting the need for more awareness and research into brain disorders.
Read More: 'Just Wait For Sony To Re-Release Morbius': Fans Troll Morbius After 'Everything Everywhere All At Once' Surpasses Its $75.58M Domestic Earnings
Source: eononline.com