The life of a celebrity is not so easy. Any celebrity's personal life is full of ups and downs. They have their families to take care of. They have a career that has to flourish, with critics looking to analyze them every step of their path. Not to forget, they have their personal lives that they have to look after. Having a partner who can help you deal with all this is a blessing. If you find someone who makes that much effort for you and makes you feel the right way, you have to protect your relationship with them at all costs. Sylvester Stallone learned this the hard way.
Sylvester Stallone and Jennifer Flavin made the call to separate after 25 years of marriage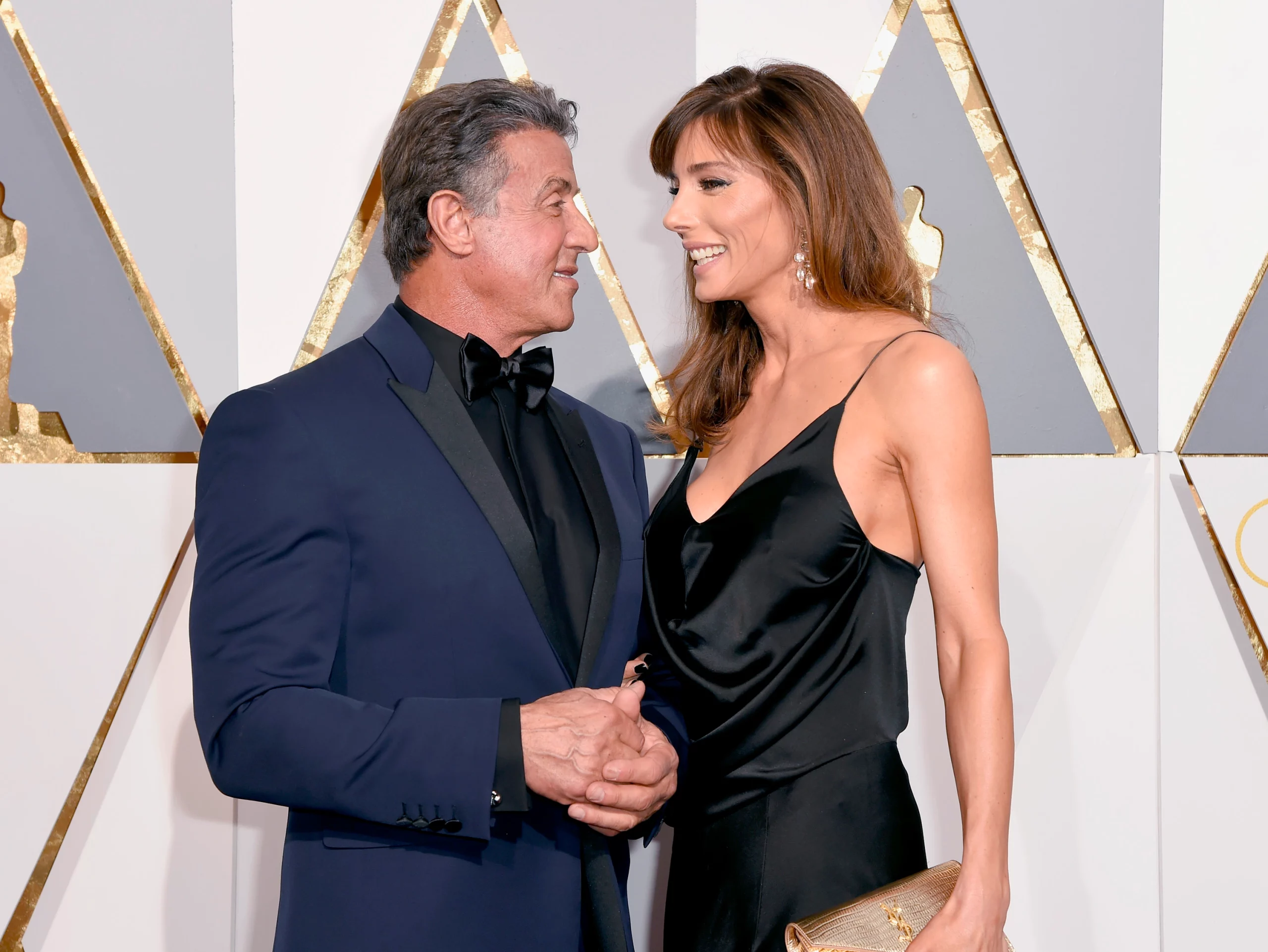 Sylvester Stallone and Jennifer Flavin got married in 1997, following being in a relationship for 9 years. Since then, the two had been with each other. The two also share three kids- Scarlet, 20, Sistine, 24, and Sophia, 25. They celebrated 25 years of their marriage in May this year. Fast forward three months and Flavin filed for divorce from the Expendables star.
It came as a shock to a lot of people. Some said that Stallone's division of property was a reason behind the two separating. Some believe that differences between the two emerged over getting a new dog. But Stallone was quick to rubbish the claims. He said, "We just went in different directions."
Soon after she filed for divorce, Stallone got a tattoo of his (soon-to-be-former) wife's eye transformed into a tattoo of a leopard and horse. The American model was not one to be left behind. She posted a photo of herself with her daughters, captioned, "These girls are my priority… nothing else matters. The 4 of us forever."
They had to prove who was the one winning the divorce.
Also Read: "He wanted to make her look like Wonder Woman": Sylvester Stallone Defended By His Tattoo Artist Amidst Changing His Wife's Tattoo Into a Dog
Nothing is more important than family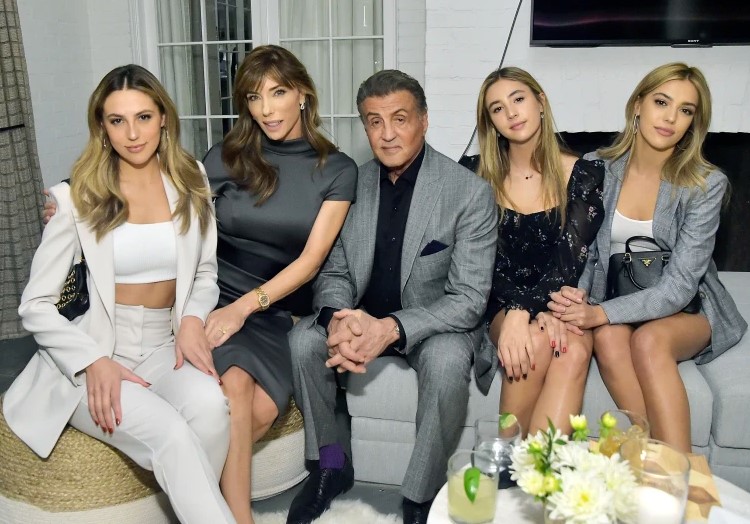 But soon after, Stallone and Flavin were back together. The brief breakup, which started in August this year, lasted for only a month. They were pictured together on a dinner date night with each other. If there was any doubt about them having reconciled, they made it apparent after they attended a Ralph Lauren show with their daughters.
Reflecting on the time, the Escape Plan actor revealed that he learned a "hard lesson" during the month-long break in their relationship. The actor told Sunday Times, "Let's just say that it was a very tumultuous time. There was a reawakening of what was more valuable than anything, which is my love for my family. It takes precedence over my work, and that was a hard lesson to learn."
He received the lesson in time, unlike Tom Brady.
Also Read: "If she was out of my life it would be mass suicide"- Sylvester Stallone Confessed His Love For Jennifer Flavin Before Divorce Filing, Said He Can't Live Without His Wife
Tom Brady needs to learn from Sylvester Stallone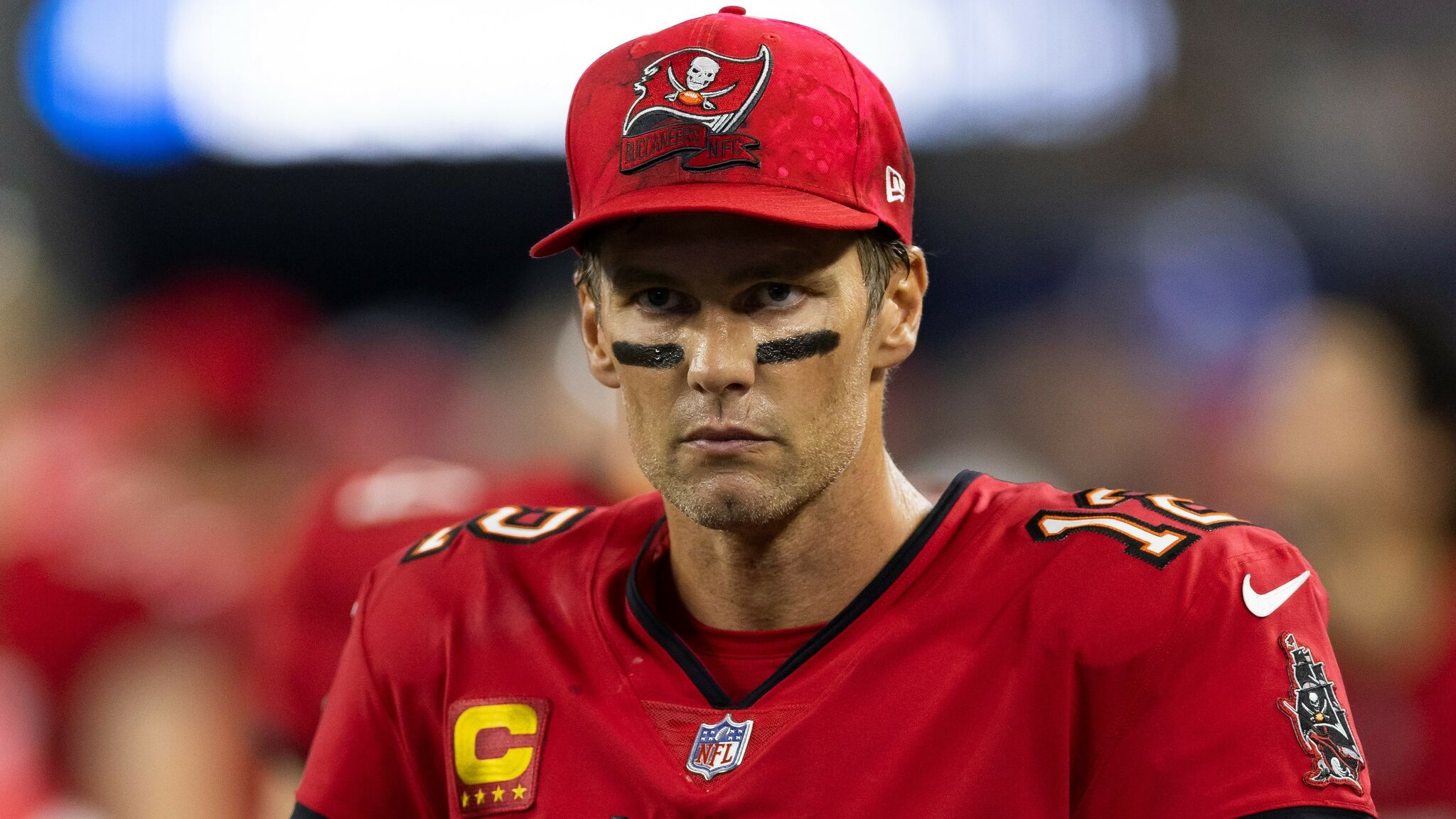 Tom Brady and his long-time partner, Gisele Bündchen, separated this year after 13 years of marriage. The reason behind their divorce? The quarterback's decision to un-retire from his sport. Back in February this year, Brady decided to retire from football, after an illustrious career. But something prompted him to rethink, and he was soon back to play for Tampa Bay Buccaneers.
His decision to return to the sport is what prompted a big fight between him and the Brazilian Supermodel. So it was his work that derailed his relationship with Bündchen. A shame indeed.
After Sylvester Stallone revealed that one's family should matter more than one's work, fans jumped to tell Tom Brady the same. He could really use some advice after even his work life doesn't seem to be going that well.
The Buccaneers' loss to the Ravens sees Brady lose three consecutive matches for the first time since 2002.
Also Read: Tom Brady Gets Serious About His Kids Post Gisele Bündchen Divorce, Trashes 'Bad Father' Rumors as NFL Legend Took Them for Movies Despite Struggling With Himself
Source: Page Six