Emily Ratajkowski is a renowned English-born personality who had been garnering headlines for romantically being involved with American actor Brad Pitt. The reports about her alleged new romance started ever since she filed for divorce from her husband, Sebastian Bear-McClard. Amid the reports of her dating life, she has shared her thoughts on the 2016 dress controversy that led to a backlash.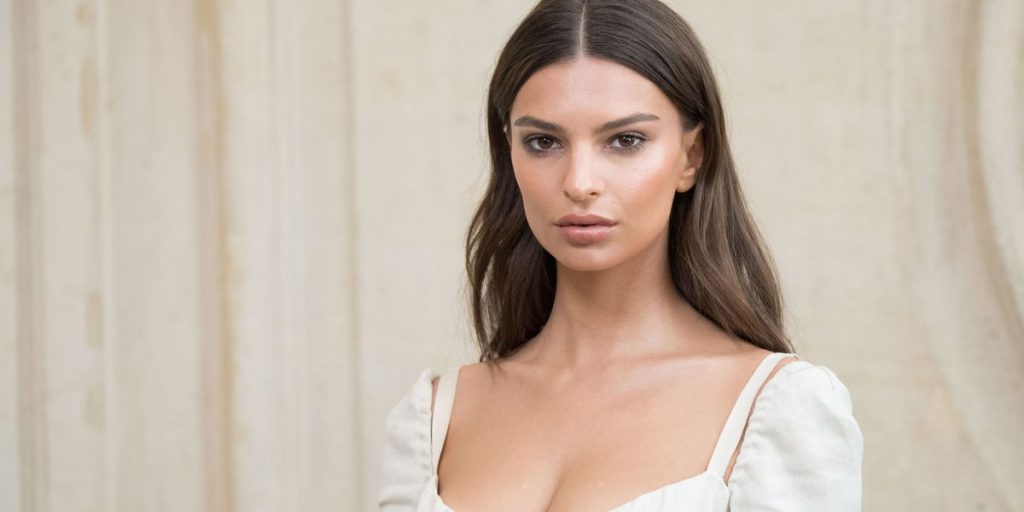 Also Read: Emily Ratajkowski Feels Anger and Sadness After Recent Heartbreak, Seemingly Confirms Enjoying Brad Pitt's Company
Recently, the Gone Girl actress looked back at her controversial dresses that garnered public attention. While sharing about her other fashion choices, she focused on a 2016 dress that created much drama in her life.
Emily Ratajkowski Opens Up About Her 2016 Controversial Dress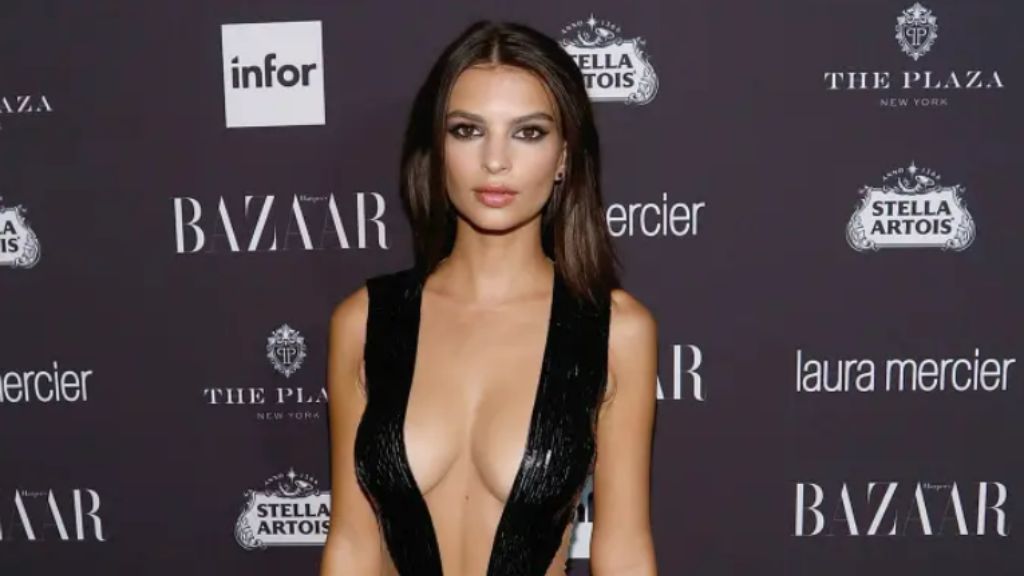 Also Read: Emily Ratajkowski Debunks Brad Pitt Dating Rumors For Good After Kissing Mystery Man, Fans Claim She Doesn't Want to Be Linked With an Abuser
The 31-year-old actress, Emily Ratajkowski in a new Harper's Bazaar video stated her thoughts on the controversial dresses that made her the center of public attention, though not in a good way. At one point in the video, she talked about probably "the most controversial dress [she's] ever worn."
She referred to a Julien Macdonald dress with a deep, plunging neckline that she wore for the 2016 Harper's Bazaar Icons Party which garnered major media attention.  "I had no idea what a scene this would cause," she shared while reminiscing the moment.
She Shared About The Backlash She Faced for Wearing That Dress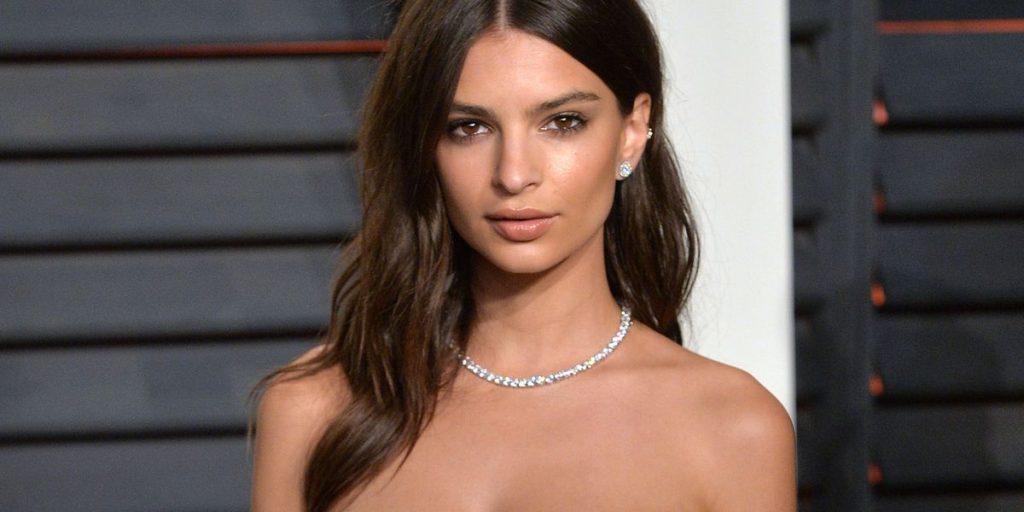 Also Read: Brad Pitt's Mother Still Wants Son to Reconcile With Jennifer Aniston After Brutal Divorce From Angelina Jolie, Warns Him About Emily Ratajkowski 
She further revealed that her dress was called "extremely vulgar" by somebody. Not just that, she also mentioned, "It became this huge controversy on the internet. And some of my agents were mad at me because they thought it was too s*xy."
She continued, "I was in my 20s, and I hadn't registered that it was so s*xy because there is a panel in the middle, but it looks like there isn't" adding, "It caused this whole thing."
She recalled calling the person for stating, "it was a vulgar dress 's*xist,' and there was drama." Even after facing backlash for the same, she liked her dress.
She stated, "I was basically called out for wanting attention, which I think is interesting, because you go to red carpets for attention, basically. Essentially, it's part of your job as a celebrity."
She ended the video by sharing that all women should wear what they think looks best on them.
She Clapped Back for Calling Her Topless Photos Should Not Be Considered Feminist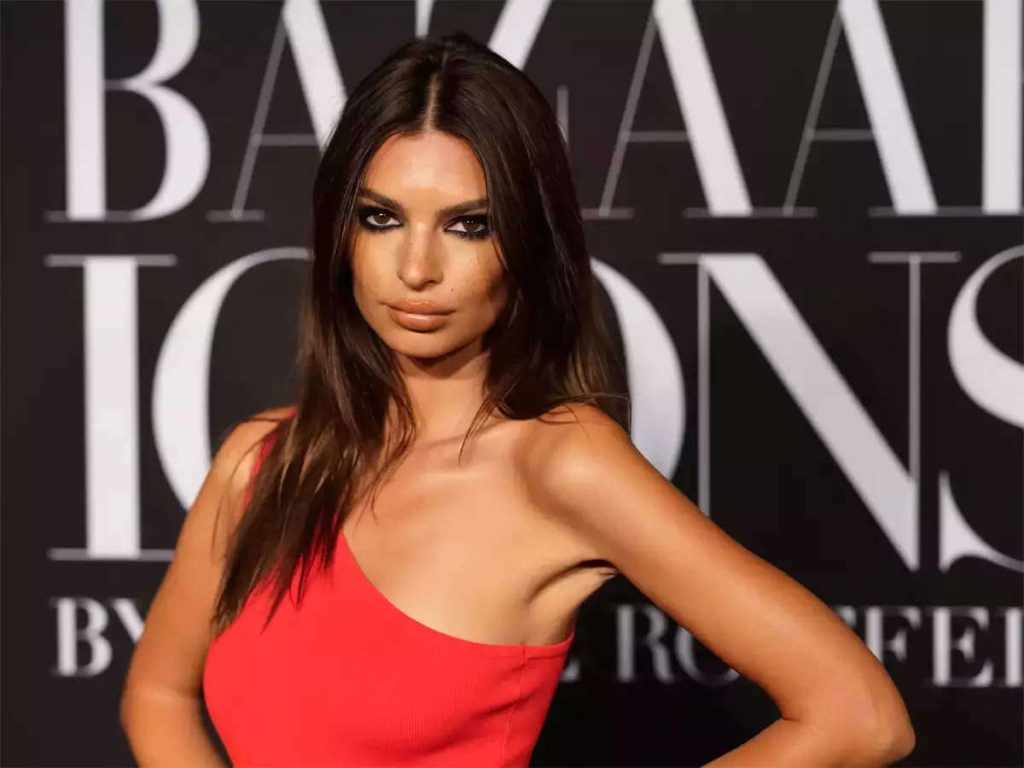 She has always been vocal about s*xism, including in 2017, when British broadcaster Piers Morgan claimed that her topless photos shouldn't be considered feminist.
She replied through a tweet stating,
"Lol never said my love video was a feminist statement. But now it's worth saying that telling women what to do with their bodies & s*xuality is actually just classic s*xism. I can have opinions about feminism & also do s*xy photo shoots k thanks."
In the new issue of Harper's Bazaar magazine, she shared her opinions on showing off her skin stating that she wants to have fun with "how I present myself in the world" without having to feel being a bad feminist or a good feminist.
She has been making headlines ever since she filed for divorce from her estranged husband, Sebastian Bear-McClard last month. Soon after that, she was reportedly spotted with actor Brad Pitt however the duo was not serious in that relationship. She also made headlines for kissing DJ Orazio Rispo in New York City.
Source: YouTube