Fans collapsing and falling under medical emergencies have been occurring quite often and the worst incident many might believe was Travis Scott's Astroworld tragedy. However, Adam Sandler was captured pausing the whole show for a fan who suffered a medical problem during the show.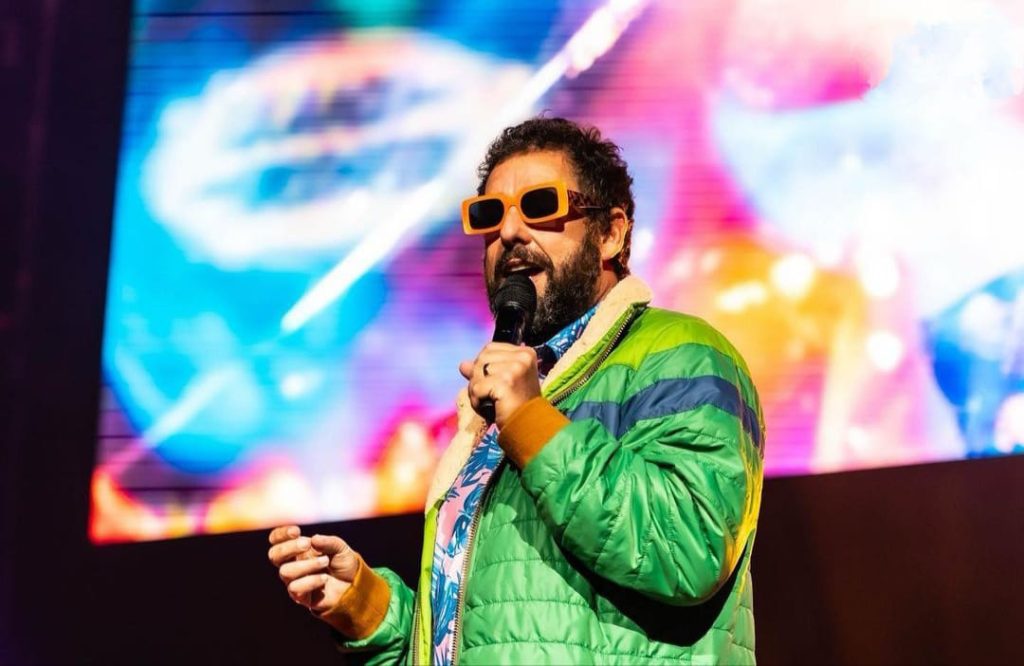 Adam Sandler made headlines after he made sure that his fan who suffered a medical emergency was good and received help on time. During his performance at the SAP Center in San Jose, California Sandler noticed one of the fans from the audience needed medical help and he immediately halted his show to let the paramedics reach him on time.
Adam Sandler Pauses Live Show During Fan's Medical Emergency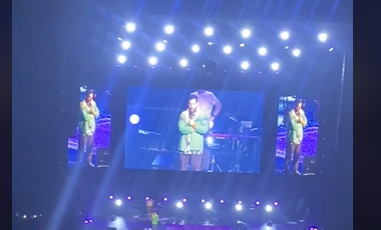 Also Read: Jamie Foxx Coldly Left an Interview After Reporter Crossed a Line About His Secret Affair With Katie Holmes
Actor and comedian Adam Sandler once again proved he's a true artist who does take care of his fans and audiences during his shows. Tragedies during populated live shows and concerts have been increasing rapidly. To make sure no unfortunates happen in his show and out of concern for fans the Grown Ups star paused his live stand-up comedy show to guide paramedics to reach the fan who suffered a medical emergency.
According to a TikTok video captured by one of the fans, Sandler was heard saying:
"Okay, here we go – oh wait up guys, right down there On the left… Let's go let's take a few seconds, we'll just let these guys concentrate, alright? Love y'all."
After the fan received help from Sandler's medical team, the comedian said:
"We're all wishing you well there, youngster, feel better back there. Sorry about that. I hope everybody's good, everybody's alright. We'll get going, we'll start the show back up, alright?"
The 50 First Dates star even asked the entire audience to cheer up the individual who needed assistance and then continued to captivate his enthusiasts with the I Missed You tour which will end in December.
Also Read: The Rock is "F**king honored" His Lifelong Dream Even Arnold Schwarzenegger Couldn't Achieve May Finally Come True
Travis Scott Should Learn From Adam Sandler's Considerate Action
Adam Sandler's immediate action validates how considerate the artist is for each of his fans unlike how Travis Scott and his team handled the crowd during his Astroworld tragedy that killed almost eight individuals over 2,400 other fans required on-the-spot medical attention. This 2021 incident haunted almost everyone around the world even Scott was in shock and then issued a public apology for failing to ensure the well-being of the attendees.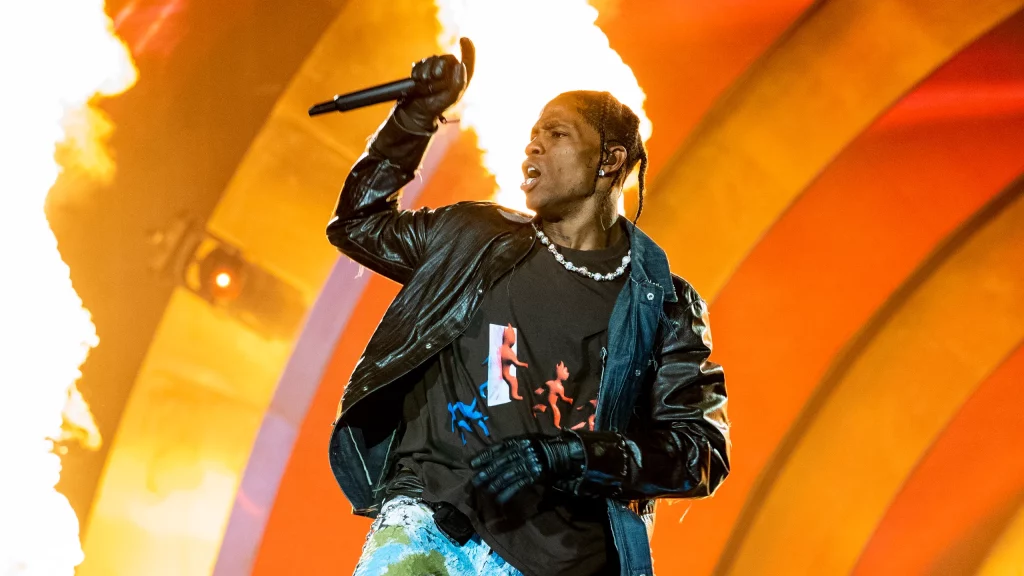 The crowd surge occurred because people were running fast for safety whereas Travis Scott paused three times to ask what had happened during his performance. Despite several lawsuits and allegations against Travis Scott and the organizing team, the Grand Jury declined to indict the Sicko Mode rapper.
On November 5, 2021, at Houston's NRG Park, the deceased individuals included a college student, a 9-year-old girl, and other victims were ages 14 to 27 and tragically died from compression asphyxia when a crowd of about 50,000 people fired up pushing toward the stage. According to NBC News, the attorney of deceased 9-year-old  Ezra Blount's family said:
"There is clear culpability and gross negligent conduct committed by these various civil defendants directly resulting in deaths and serious injury. Though disappointed the grand jury declined to find this conduct was criminal, Ezra Blount's family will continue and wait for their day in court."
Travis Scott issued an apology expressing being devastated by the unexpected tragedy, and offered cooperation with the Houston Police Department. However, The rapper faced immense backlash and criticism from people for not making sure that his fans were safe which instead resulted in a dreadful incident.
Also Read: Michael B Jordan is Not Good in Bed- Bre Tiesi Makes a Confession About Her Relationship With the Creed Star
Thanks for your feedback!