Add one more name to the list of celebrities who have had their properties and houses broken into because Megan Thee Stallion's L.A. home was ransacked by a pair of thieves on Thursday night. The American rapper's LA house, which she often visits in between tours and during holidays, was broken into on Thursday evening by thieves making off with thousands of dollars in goods.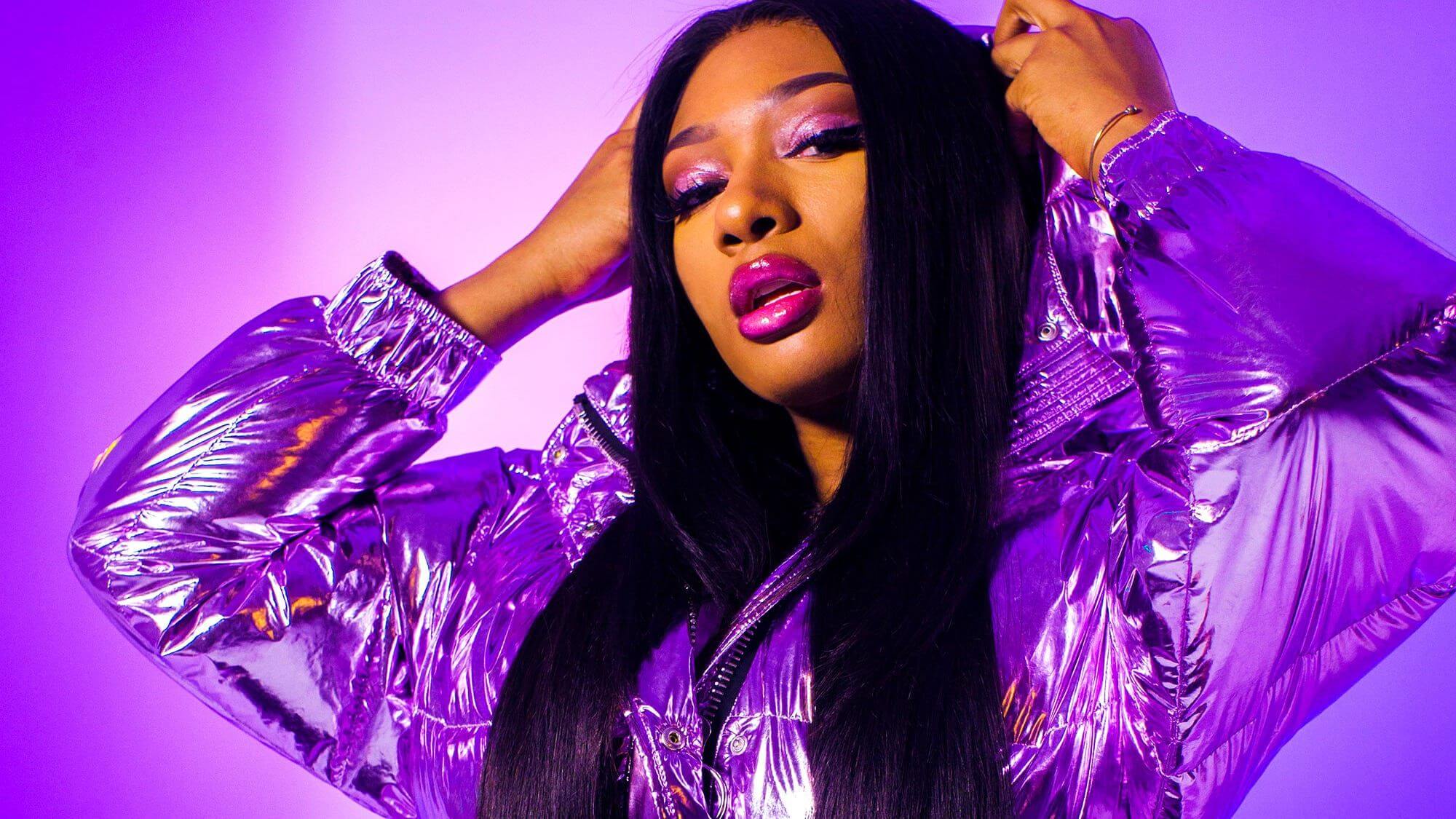 Fortunately, the freestyle queen is safe after her home was broken into. The rapper was reportedly not home at the time of the break-in and while it's unclear where she was, the outlet noted that she's scheduled to appear on Saturday Night Live this weekend, which begins rehearsals on Tuesday for guest hosts.
Also read: 'Bro do you realize what you just said?': Netizens Troll Dwayne Johnson After He Says He Wants to Be Megan Thee Stallion's Dog
Thieves raided the bedroom of Megan Thee Stallion's LA home
Law enforcement sources told TMZ about two men, wearing hoodies and gloves smashed a glass door at the back of Thee Stallion's pad Thursday night … giving them access inside. From there they made their way to the 27-year-old performer's bedroom.
Also Read: "He's got a hard crush on her": The Rock Leaves Fans Shocked After Stating He Would Like To Become Megan Thee Stallion's Pet
Sources told that the crooks took an estimated $300-$400K in jewelry, cash, and electronics from inside the home. Luckily, the rapper was not home when the men broke in. Detectives are still working to identify the robbers using surveillance footage. Reportedly, she's also dealing with some major material losses after her house was broken into.
Megan Thee Stallion announced that she's "really gotta take a break."
Megan Thee Stallion
said she wants to take a break after her Los Angeles home break-in. Following the theft, the rapper took to Twitter to share her reaction as she wrote, "
Wow
," before adding,
"Material things can be replaced but I'm glad everyone is safe."
However, the 27-year-old shared that she hasn't been feeling her best and is going to take some time for herself.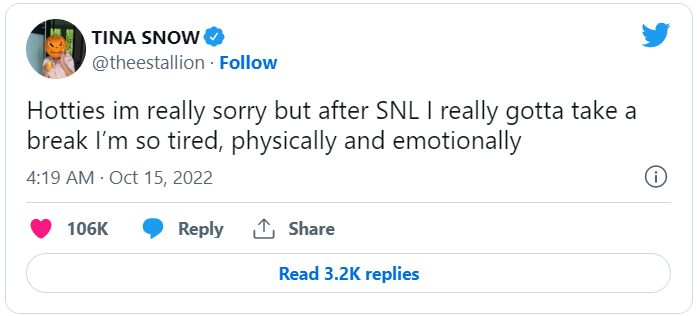 Megan Thee Stallion was not home at the time of the alleged incident, as she's currently in New York City ahead of her turn as host and musical guest on Saturday Night Live this weekend. As she addressed her major material losses after the burglary, she told her fans that she is going to take a break. "Hotties im really sorry but after SNL I really gotta take a break," Stallion tweeted after the incident. "I'm so tired, physically and emotionally."
Also Read: Megan Thee Stallion Goes to War Against Nicki Minaj Fanbase, Trashes Accusations of Asking Anaconda Singer to Get an Abortion
Megan Thee Stallion's popularity is spiking high this year
The 27-year-old rapper is a whirlwind of energy, confidence, and star power every time she's onstage. Her power is in her relentless lyrics and booming delivery. Since breaking out with "Hot Girl Summer" in 2019, Stallion has been busy recording music and signed a first-look deal with Netflix.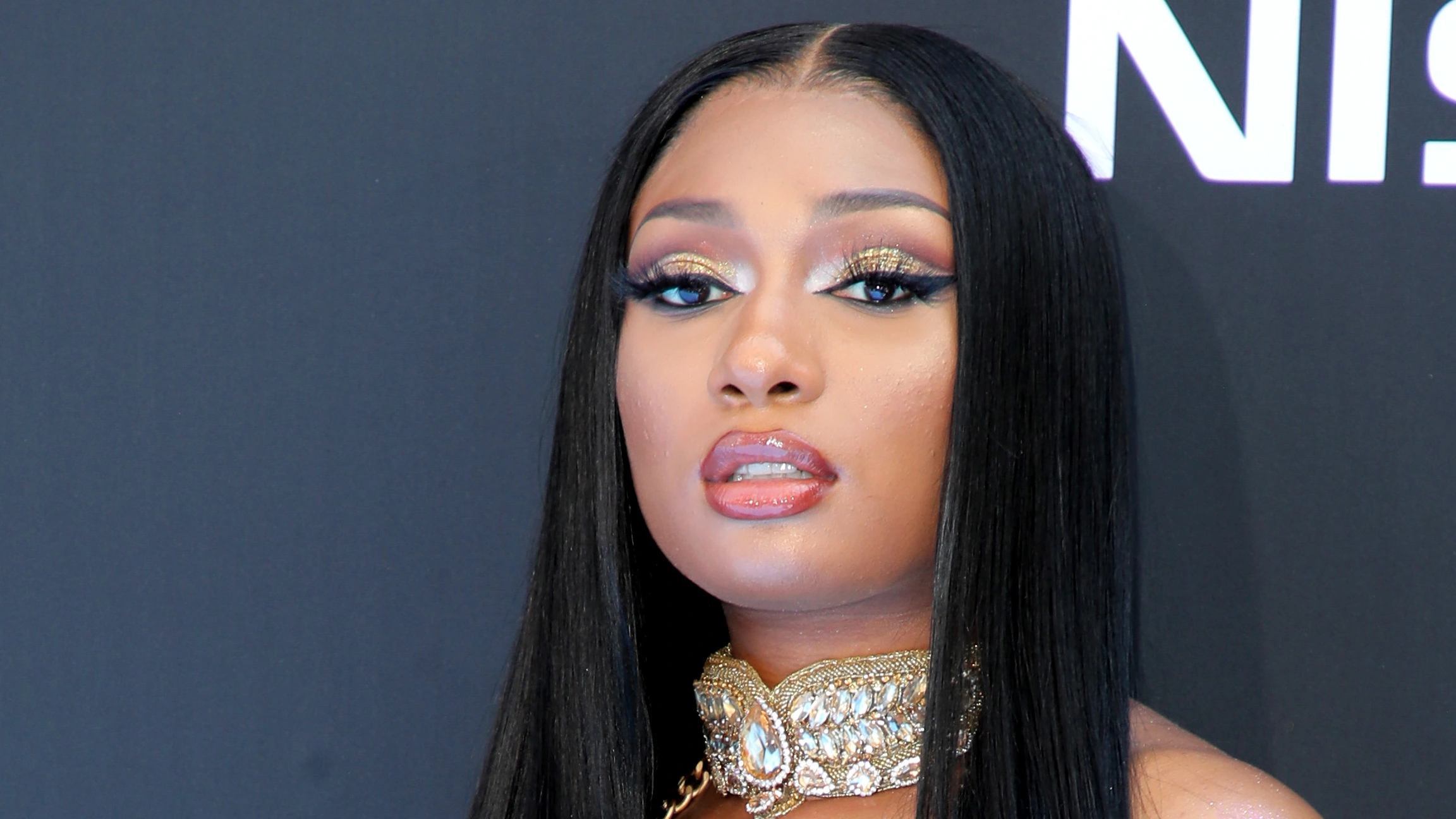 Megan Thee Stallion's latest album 'Traumazine', which features collaborations with Dua Lipa, Future, Jhené Aiko, Pooh Shiesty, and Rico Nasty, was released on August 12th, 2022 & her first week sales came in over 66,444 units which were able to land her the Number 3 spot for overall sales that week. Recently, She also delighted Marvel fans with a cameo in "She-Hulk: Attorney at Law" in the show's third episode in which she played a fictionalized version of herself. A video released by the show that saw her twerking with Jennifer Walters / She-Hulk (Tatiana Maslany) went viral.
Source: Page Six