Chris Evans and Scarlett Johansson have known each other for more than a decade. They met in 2004 when they worked together in the teen heist comedy The Perfect Score. Since then, they have worked together in many films. They played two of the original Avengers, Natasha Romanoff aka Black Widow, and Steve Rogers aka Captain America, they infused their real-life friendship into their superhero characters which worked out really well.
Also read: 'He's Seen a Lot, Been Through a Lot': Chris Evans Names Robert Downey Junior as Mentor, Career Inspiration
Chris Evans said it was not a bad day at work, reflecting on kissing Scarlett Johansson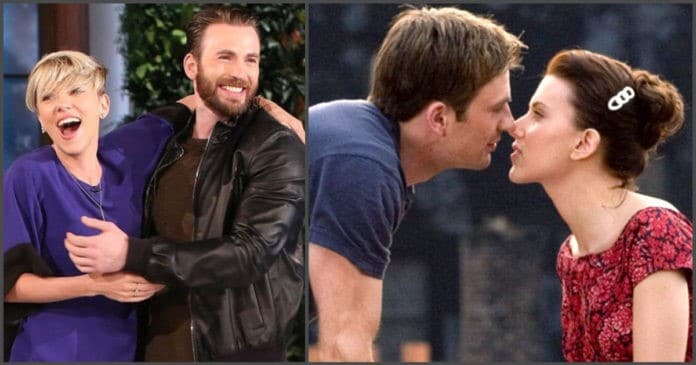 Chris Evans considers Scarlett Johansson a good friend. In an old interview, he shared his thoughts on the kissing scene in Captain America: The Winter Soldier. He said "It was not a bad day at work" in context to the scene. He said, "Kissing scenes can sometimes be strange when you don't know the person" he then continued by saying that they are comfortable with each other and can laugh about it later.
Also read: Marvel Stars Who Have Dated Each Other
The chemistry between the two is great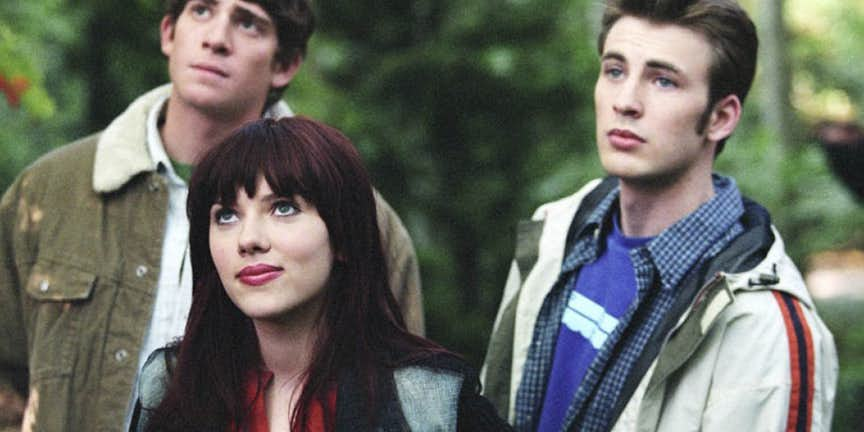 The actors have never dated despite many rumors that swirled around saying that the two did. Their close friends have always kept their relationship strictly platonic. Scarlett Johansson once talked about kissing Evans onscreen with Access Hollywood, "Any excuse to get close to Chris Evans is delightful… At this point, we're old and jaded, so it's like, 'Bring him on!' No big deal. Pop in the Tic-Tacs. Get the cameras rolling."
Just like their real-life relationship, they also keep Captain America and Black widow in the friend zone. The kiss in the movie was done so they could remain incognito, not like a real kiss or anything. Chris Evans told L.A. Times, "It's not really defined, I think that's what makes it more dynamic. It's what makes it more similar to life. Not every single male and female bond is going to be rooted in romance. Sometimes movies make things too perfect."
Also read: That Time Chris Evans & Jeremy Renner Sl*t-Shamed Scarlett Johansson
Chris Evans recently clapped back at his haters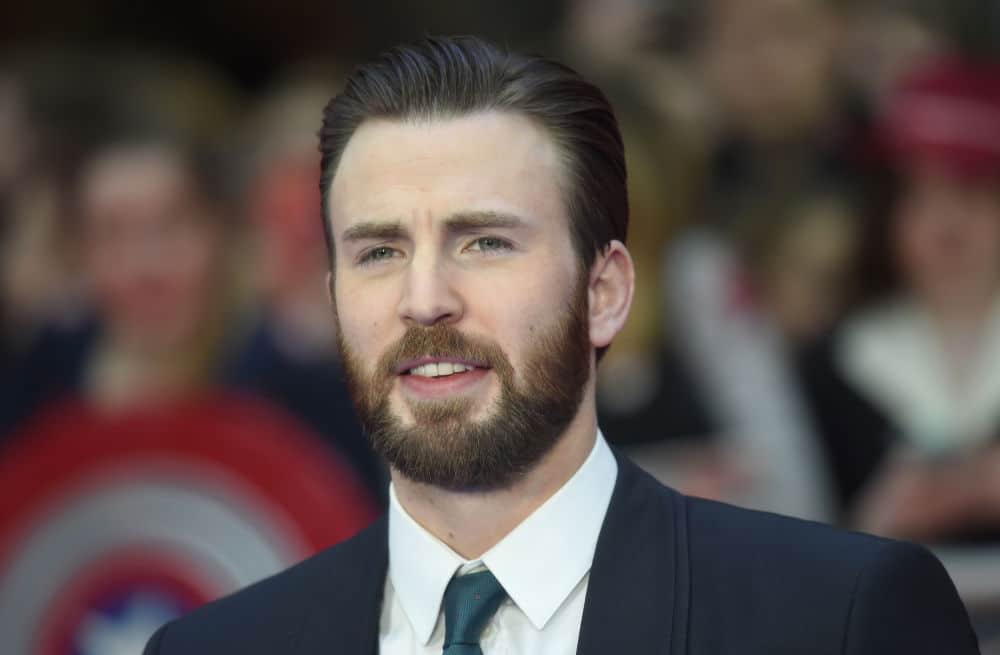 Pixar's Lightyear has been banned in 14 countries because the film depicts a scene where a same-sex couple shares a brief kiss. The film is a prequel to Pixar's famous Toy Story franchise and Chris Evans is voicing the lead character, Buzz Lightyear, a legendary space ranger. In an interview with Variety, Chris Evans clapped back at all those who opposed the movie. He said viewers who oppose diversity and more inclusive on-screen representation are "idiots" who will eventually "die off like dinosaurs." He said it's important to not pay any attention to such toxic viewers and criticisms.
You may also like: 5 Differences Between Captain America In Movies and Comics
Thanks for your feedback!