Actress Jameela Jamil has revealed some devastating news regarding her health. The actress told her Instagram followers on Thursday in a video that she's suffering from Ehlers-Danlos syndrome. She explained that the condition has affected her joints and she has also stopped smoking and alcohol consumption. The actress also opened up about how people take her condition as a joke and make quips about it. She showed her face to her fans explaining that "elasticity" is not a filter but it is her rare genetic condition. She also encouraged others to see a doctor in case they are suffering from this condition
Jameela Jamil is suffering from Ehlers-Danlos syndrome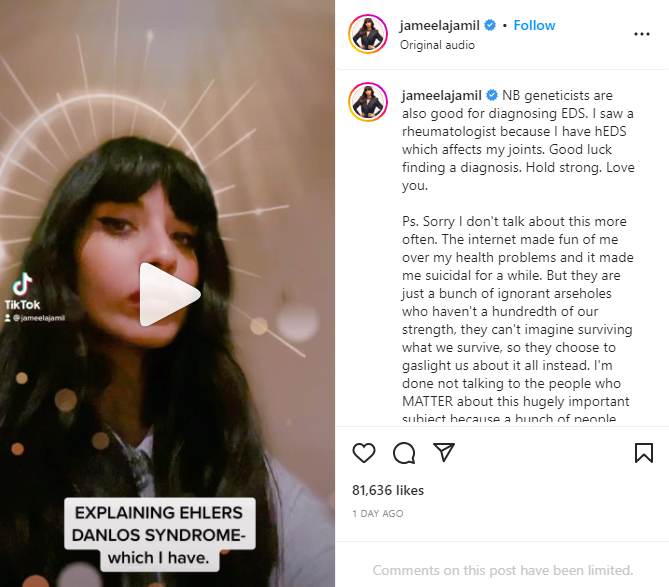 British actress Jameela Jamil revealed on her Instagram on Tuesday that she is suffering from a rare tissue disorder known as Ehlers-Danlos syndrome. She posted a video showing her fans her skin, explaining that the "elasticity" is due to her condition and that it is not a filter. She said,
"This is not an app or filter. It's my face, look at how elastic that is. The reason it's so elastic is because I have EDS, I have HEDS three, the H because I'm so hypermobile."
Ehlers-Danlos syndrome is a group of inherited disorders that affect your connective tissues — primarily your skin, joints, and blood vessel walls.
Also read: 'You alright, babe? Hello?': British Royal Meghan Markle Mega Trolled For Making Fun of the British Accent in Her Podcast With Guest Star Jameela Jamil
The condition has affected her joints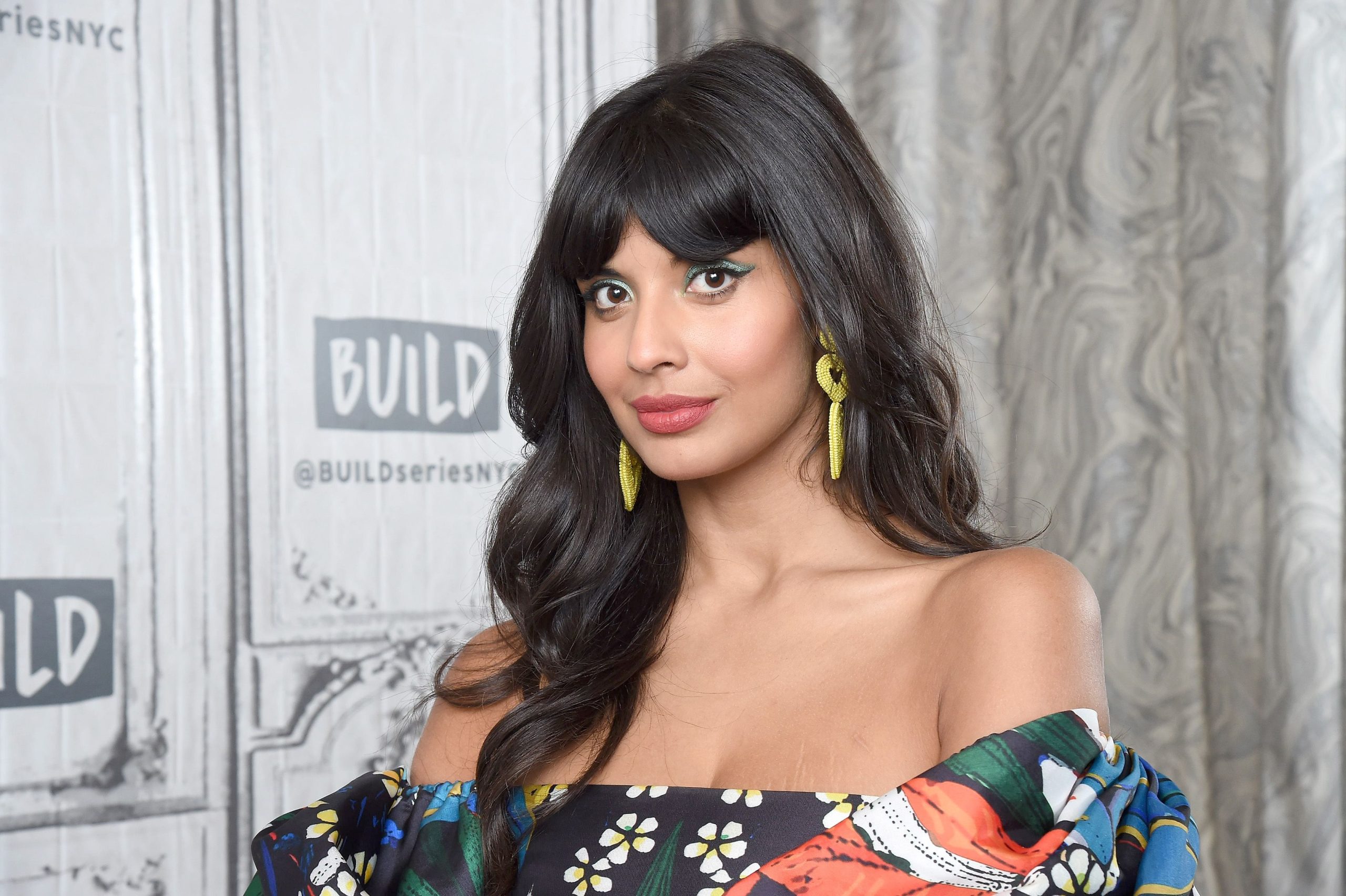 The actress further added the condition has affected her joints and she had to make several changes in her lifestyle to recover from it. She said,
"The joints, nothing bends the right way, everything bends the wrong way. I want to talk about it despite the fact people like to make fun of me because of my health. It's a serious condition and affects every part of your body and your mind and it's a dangerous thing to have if you don't know you have it."
The actress added that she had to stop drinking and smoking in order to cope with the condition.
Also read: She-Hulk Villain: Titania, Explained
Jameela Jamil encouraged others to see a doctor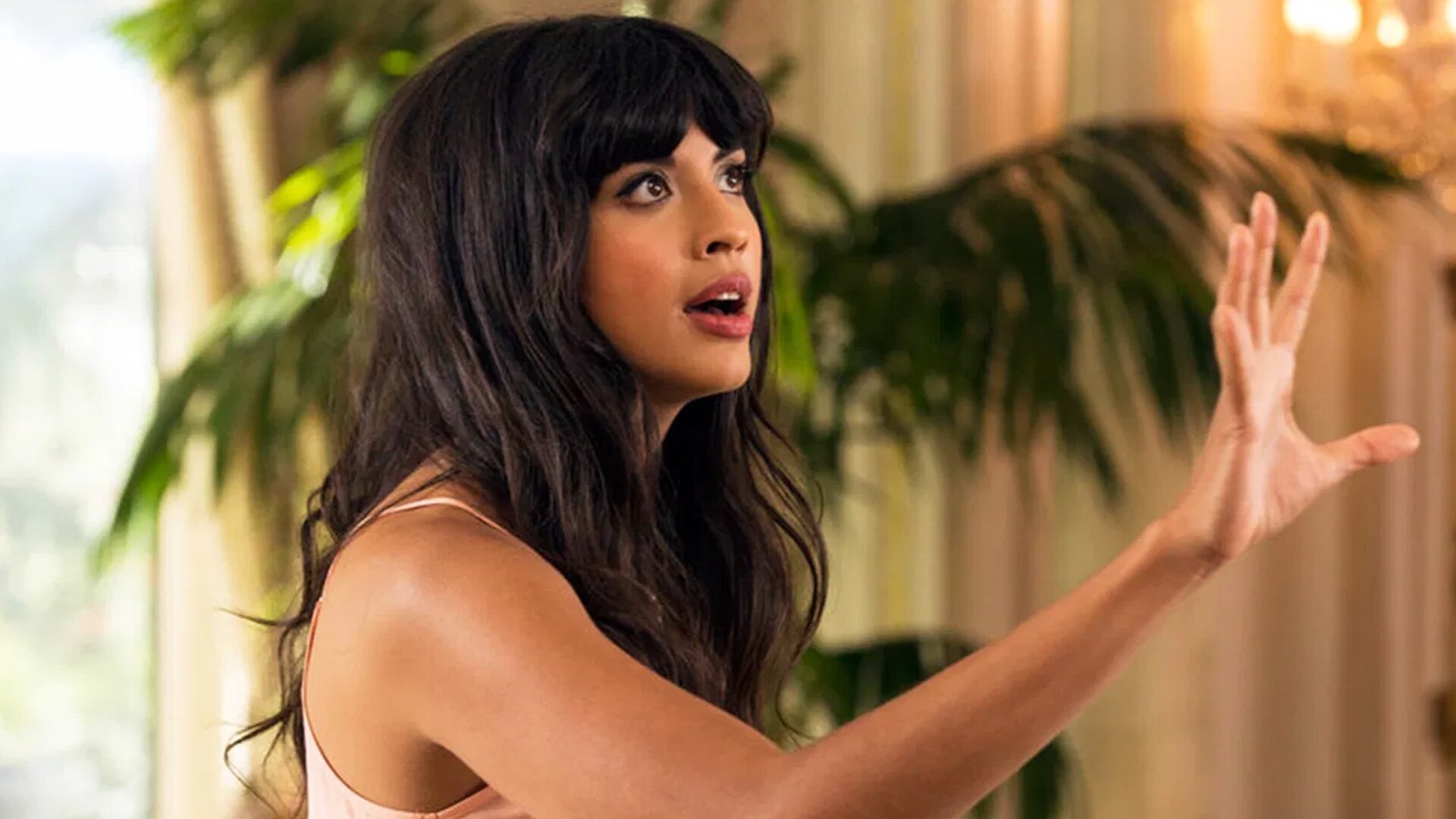 The actress also explained that the situation made her suicidal as people made jokes about her condition. She encouraged others to see a doctor if they suffer from a similar condition. She said,
"If you're struggling with your joints and accidents all the time, please look at the symptoms. It really can save your life. The people who have it really look well. I love you, I'm with you, go get checked!"
The actress garnered a lot of attention recently because of her role as Titania in Marvel's She-Hulk: Attorney At Law. Titania possesses superhuman strength and sports an imposing physique, somewhat similar to She-Hulk herself.
Related: "This Is Just My Hair After a 14-Hour Stunt Day"- Marvel Star Jameela Jamil Breaks Silence After Fan Criticized Her Show Look In "She Hulk"
Source: Jameela Jamil's Instagram