Shakira's relocation to the US has been a challenging procedure. The relocation, which she announced last year, was supposed to take place in the first few weeks of 2023, but it was postponed because of her father's health condition and her children's academic commitments. Now, as per the recent report, the Colombian singer received an eviction notice from Joan Piqué, the father of her ex, Gerard Piqué. 
The deadline to vacate her residence before April 30 was specified in this notification.
Shakira Isabel Mebarak Ripoll, aka Shakira, reportedly made the move to Miami with her two children after receiving a demand that she and her parents have to vacate the former family home of the ex-couple, according to a Spanish outlet. The singer also reportedly received threats from Pique's family to leave the city of her birth (Barcelona).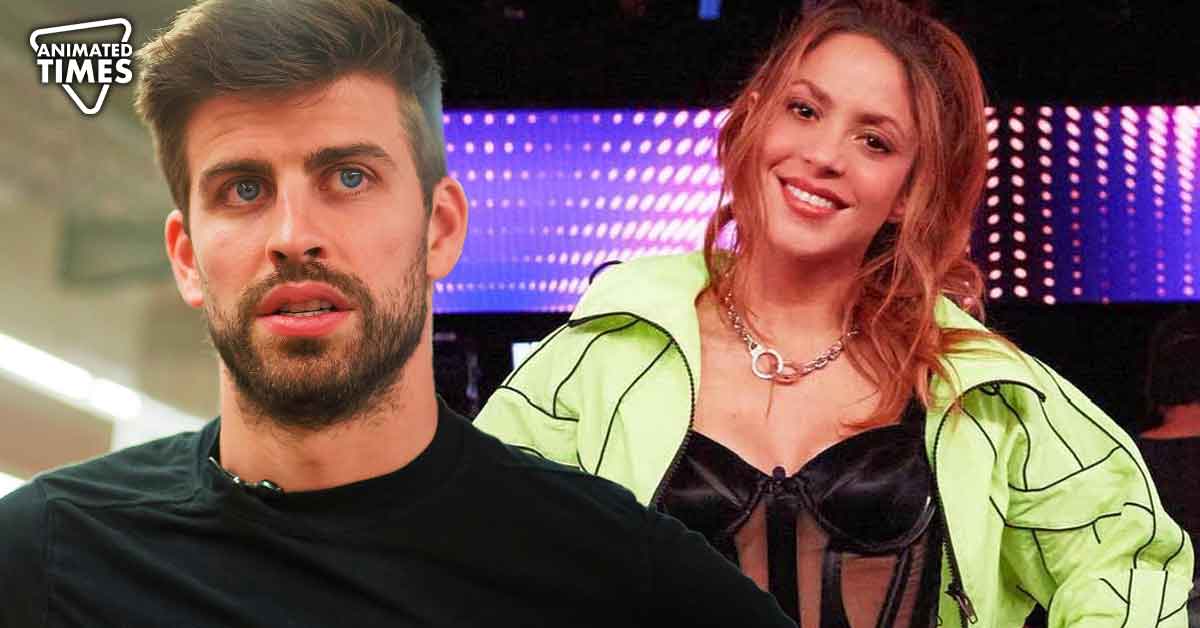 It's the same house where the 46-year-old singer allegedly set up a witch doll on her balcony, which looked out onto the house of her ex-mother-in-law.
Also read: Shakira Reportedly Punched Pique's Mother Who Was Lying About Her Son's Affair With Clara Chia Marti
Shakira Received An Eviction Notice From Gerard Pique's Dad
Shakira is said to have received an 'eviction notice' from her ex-husband, Gerard Pique's father, Joan Piqué ordering her to vacate the former couple's family home in the Catalan Capital after their split. The singer relocated to Miami from Barcelona, where she had lived for the previous 12 years. Pique's father allegedly sent the singer a notice to leave the house via email.
Gerard Pique's ex-wife reportedly got a letter from Joan Piqué as the administrator of Inversiones BCN Two & Two SL, according to the Spanish outlet, La Vanguardia. The house, which belonged to Shakira and Piqué, was transferred to Inversiones BCN Two & Two SL in September of last year, according to the property registry for the house.
This came after the ex-couple officially announced their separation and were working to resolve a number of issues, including with whom their children would be living.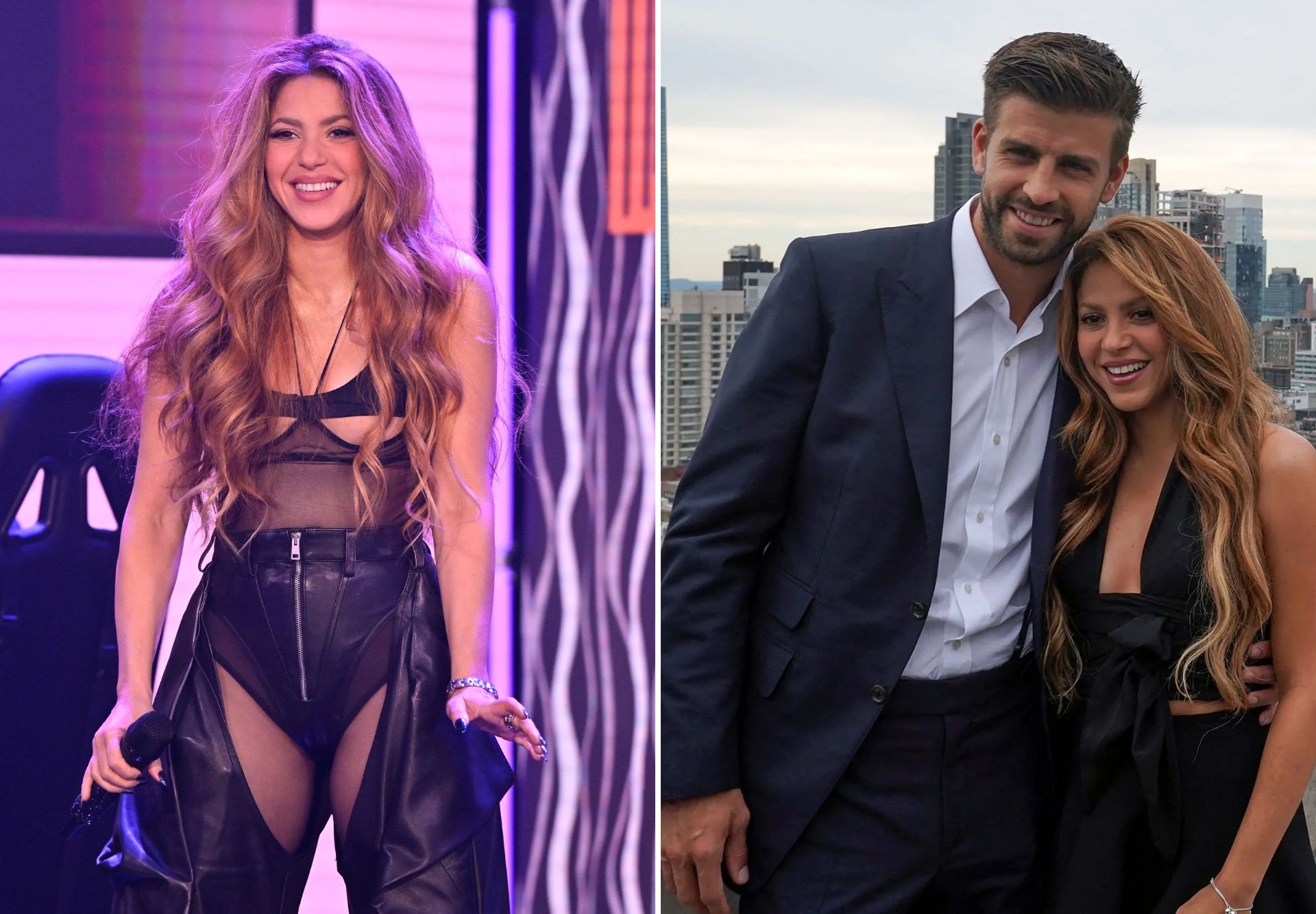 Shakira was given until April 30 in the eviction letter to vacate the property. According to the outlet, the notice forced the TQG singer to move up the date of her relocation. Additionally, it stated that her kids would begin school on April 11, giving them a few days to adjust to their new house and way of life.
Also read: "Shakira Is More Conservative Than Clara": Shakira Reportedly Ruined Her Relationship With Pique With Her Control Freak Nature
And Her Emotional Goodbye To Barcelona
Every single fan of the Waka-Waka singer knew about her impending relocation to Miami. Simply put, no one knew when to expect it. The 46-year-old already was having a hard time dealing with her parents' declining health. But in an effort to begin a new life with her children, she ultimately left the country. She even shared a stunning aerial view on her Instagram story, where she penned the following (according to Google Translate):
"I settled in Barcelona to give my children stability, the same that we are now looking for in another corner of the world next to family, friends and the sea. Today we begin a new chapter in the search for your happiness. Thanks to everyone who surfed so many waves with me there in Barcelona, ​​the city where I learned that friendship is undoubtedly longer than love."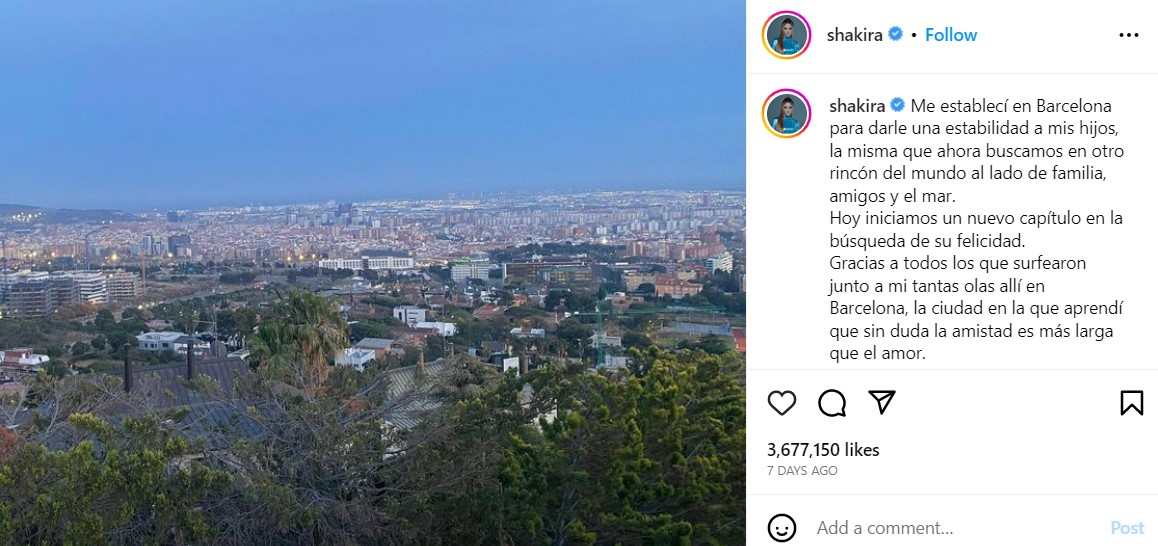 The real question is whether Shakira and Gerard Pique's ongoing public feud will ever be resolved. The news of the relocation will also likely bring the most joy to Pique's family. 
On the other hand, the Te felicito singer was also visibly upset as she and her sons were leaving the country at a Barcelona airport before settling in Miami.   
Read more: "The Truth Is That I Go With My Girlfriend": Gerard Pique Mocked For Being A "Puppet" Of His Girlfriend Clara Chia Marti
Source- HOLA!