There was a lot of media attention surrounding Jennifer Lopez and Ben Affleck's wedding. Their reunion restored people's faith in love since Bennifer has a long dating history in Hollywood. They are the perfect example of a love story that proves you get the person you're meant to be with. From the time they first started dating in 2002, to their rekindled romance in 2021, the couple has been in this rollercoaster romance for 20 years.
Jennifer Lopez and Ben Affleck relationship saga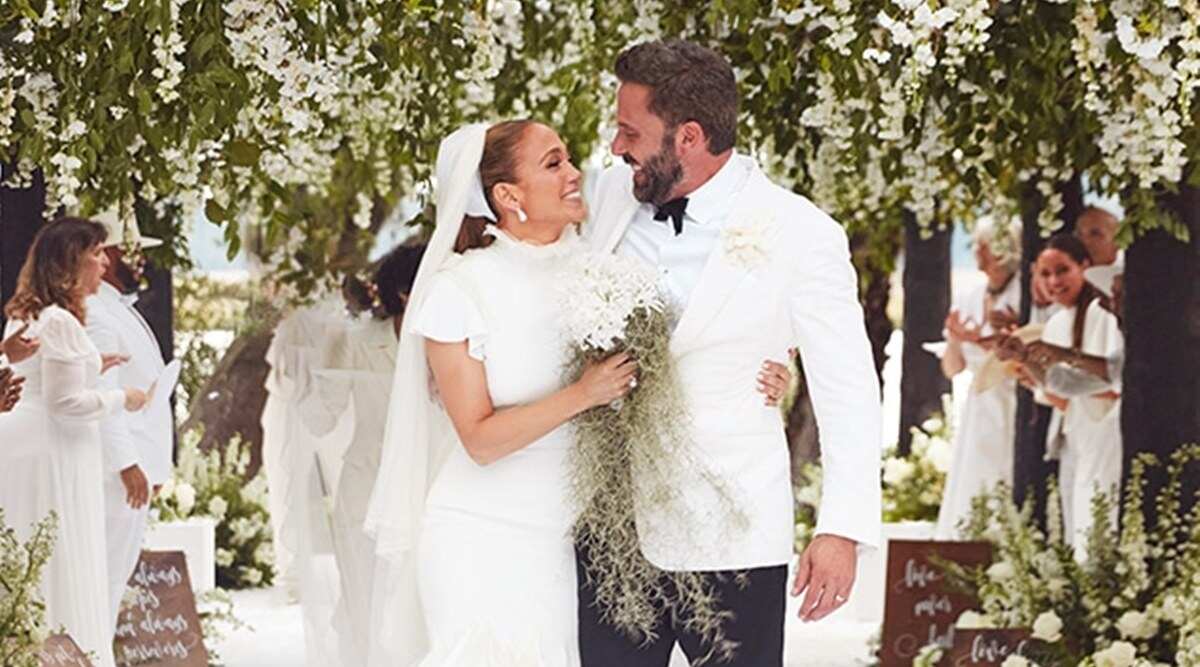 A tabloid frenzy was created over the Bennifer relationship during the first two years they were dating, but eventually the couple called it quits in 2004. Both Lopez and Affleck moved on to new relationships and began their families after their separations with their respective partners. After a long separation of two decades, the couple finally got back together, and all eyes were on them again. Since then, a lot of rumors have circulated, suggesting that the marriage might not survive or that they are faking it. After the Marry Me actress made supportive remarks about her marriage to Affleck, the allegations were refuted. However, certain recent updates once again imply their split.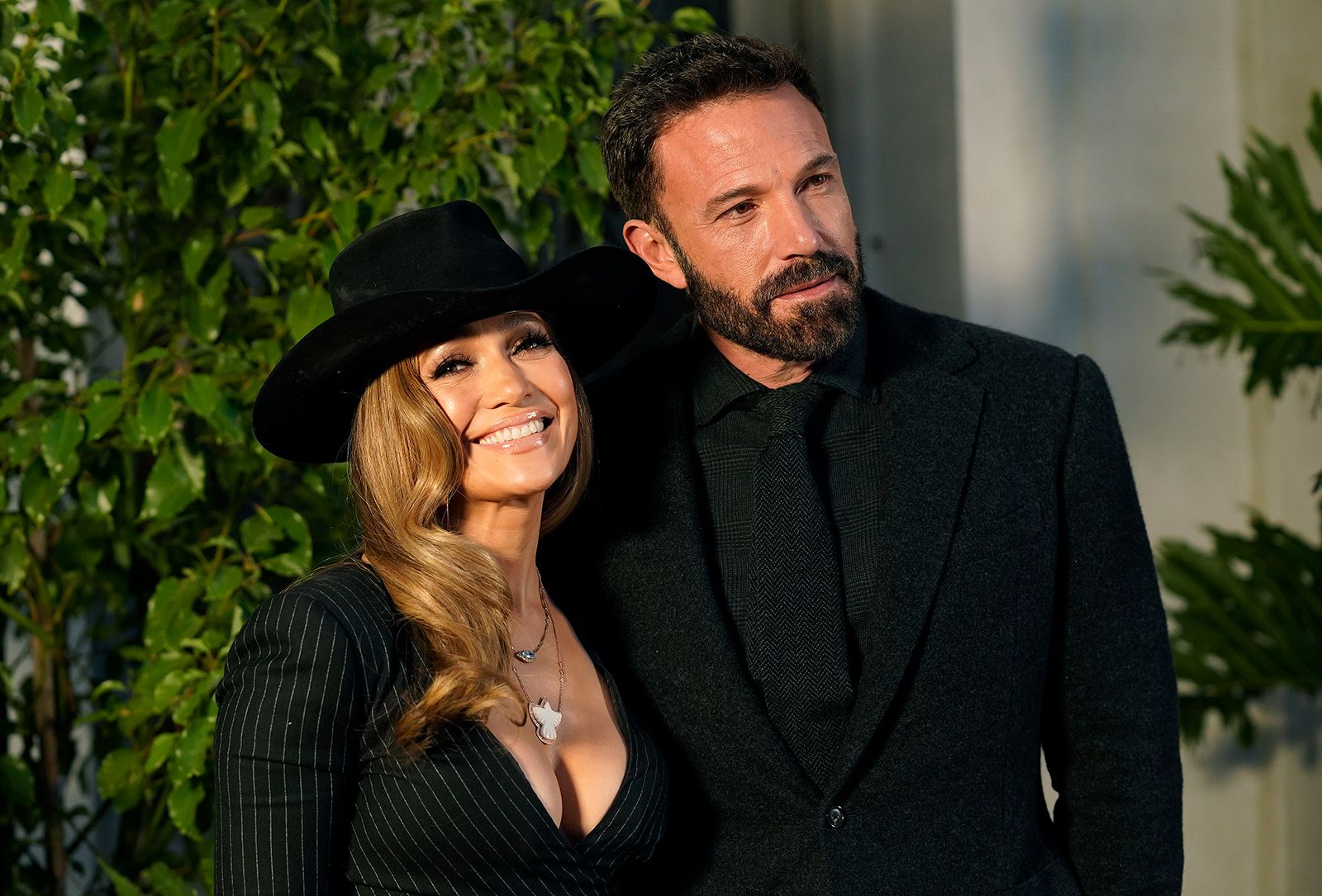 One lip reader claims that JLo yelled at her husband in the widely shared clip from the 2023 Grammy Awards, "Stop! Look friendlier." Affleck replied with a focused expression, saying, "I might." JLo clumsily straightens herself when she realized there was a camera in her face, but it was obvious that something tense had just happened. Since then, fans have been creating multiple theories about them being separated or the Ain't Your Mama singer being a toxic wife.
Also Read: Jennifer Lopez's List of Outrageous Demands To Stay in Iconic Dorchester Hotel Panicked Employees When She Demanded an Employee Pick Sunflower Seeds With Shells in Her Room
Jennifer Lopez isn't a fan of Ben Affleck and Matt Damon's bromance
The relationship of JLo and her husband has already come under the spotlight of the media narrative, which is always spinning out tales of shattered bliss and misery in their marriage. And due to some of Affleck's pals' past interviews regarding their high-profile relationship, the Dance Again singer reportedly doesn't like her husband's close friendship with Matt Damon in particular. Damon appeared on Desus and Mero in 2021 and talked about Lopez and Affleck's rekindled romance. Damon addressed the public's interest in the couple, who recently got back together after becoming breaking up in 2004.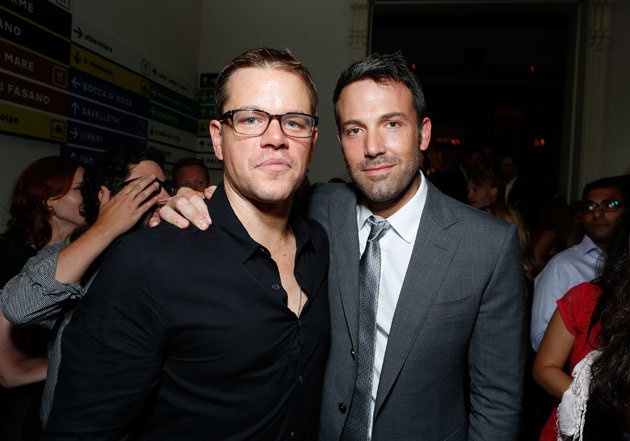 When asked,
"So how does it feel to have your boy be in a relationship that is in the news all the time? Is that kind of odd." Around halfway through the conversation, the shows host asked Damon.
Damon replied,
"Oh, yeah, it's weird, but I have to say, the press was very bad to them, like, 18 years ago. What's nice is that at least they're being nice this time around."
Also Read: Despite Ben Affleck Doing Most of the Leg Work, Jennifer Lopez Reportedly Made Just as Much as Him from Multi-Million Dollar Super Bowl Dunkin Donuts Commercial
The Gone Girl actor has always worried that dating another famous person could make him the subject of tabloid stories. Matt Damon revealed in an interview with Entertainment Weekly that Affleck might end up with someone famous who always dominates the headlines as he hinted at his relationship with Jennifer Lopez.
Also Read: 'Jen's not much of a fan': Jennifer Lopez Proves Why Internet Calls Her Hollywood's Most Toxic Wife – Reportedly Hates Ben Affleck Making Friends With Ex-Wife Jennifer Garner's Boyfriend, Finding Happiness With Best Bud Matt Damon
Damon recalled comparing his connection to that of Madonna and Sean Penn to get an idea of how it might go. Yet, Affleck believed that the tabloid culture that followed him and Lopez was much more intense back in 2000 than it is now.
Source: Heat Magazine