Tessa Thompson's character Valkyrie is back in Marvel Studios' most recent theatrical release, Thor: Love and Thunder. The actress has always made sure that she has played Valkyrie as her bisexual self. The character is almost certainly confirmed to be bisexual in the MCU. Captain Marvel, Carol Danvers, who hasn't yet demonstrated any serious love propensities in her MCU appearances, is in the opposite corner.
Fans have nevertheless continued to conjure up situations in which the two characters might end up dating. The MCU doesn't emphasize superhero romances as much as it did in the beginning, but fans have been guessing because Thor movie's title contains the word "love."
Thor: Love and Thunder actress, Tessa Thompson talks about her what her character has been up to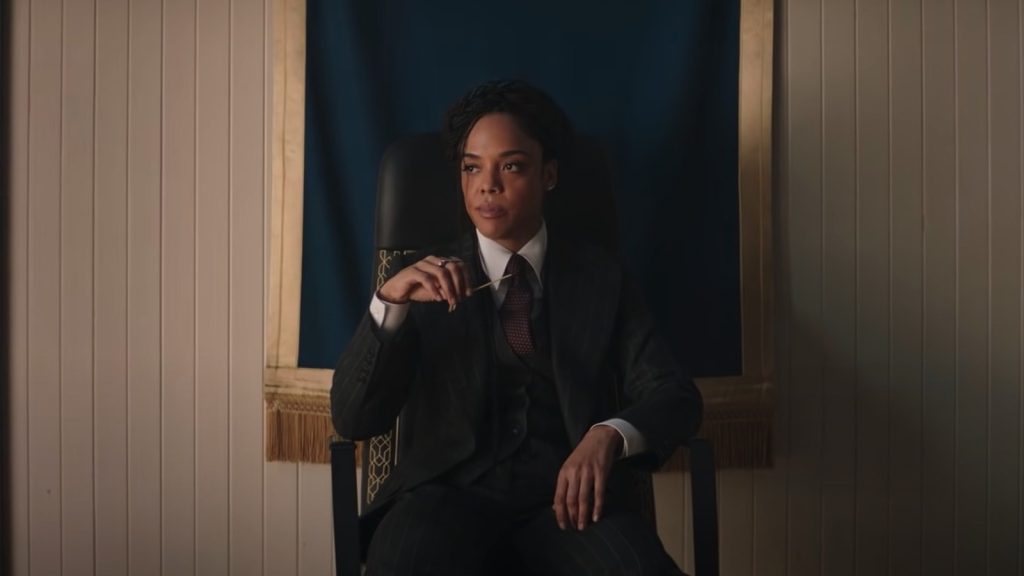 Valkyrie likely has more important things to worry about than finding a romantic companion. Thor crowned her King of New Asgard in the final moments of Avengers: Endgame, so she undoubtedly has a lot on her plate. Since Valkyrie's romance is not given much attention in Thor: Love and Thunder, Tessa Thompson has made this obvious. When questioned about reports that King Valkyrie and Carol Danvers from Brie Larson could develop a romance, Thompson said as follows:
"I, you know, the heart wants what it wants. I don't… I can't speak yet to Valkyrie. She hasn't had a ton of time to focus too squarely on her love life since she's been besought with a lot of kingly duties."
Also Read: Thor: Love and Thunder Everything You Need To Know About Valhalla, Can (Spoiler) Return?
Tessa Thompson is open to the idea of Valkyrie being in a relationship with Captain Marvel
We have no clue how they might end up together. However, rumors suggest that she would be present in the cast of the Captain Marvel sequel. The idea of Valkyrie getting into a relationship with Carol was pitched to the actress, to which she responded:
"But there are a lot of amazing men, women, other-worldly creatures inside of the MCU and certainly in the canon of characters that could enter the MCU. So, I think there are so many fish in the sea. She's single. She's ready to mingle. And I love, both in the comics, Carol and I… Brie Larson is a good friend of mine and I love spending time with her. So, I wouldn't be mad at it, for sure."
Also Read: 'People don't want different': Fans Believe Critics Don't Like Experimental MCU Movies As Thor 4 Gets Dismal RT Rating After Eternals
Will Valkyrie appear in the Captain Marvel sequel?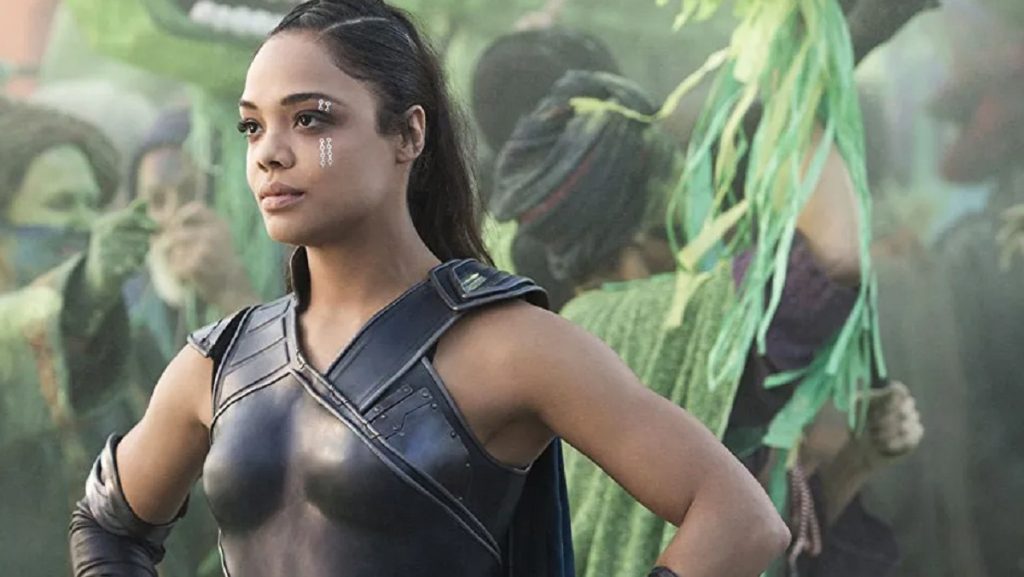 However, there have been reports that Tessa Thompson will appear in The Marvels in 2023 next to Brie Larson's Carol Danvers. It remains to be seen if she is merely there to provide support in battling whatever the movie's antagonist turns out to be, or if there is more to her presence.
Whatever the situation, Carol and Valkyrie would make a nice couple. They have both great ability and a strong sense of self. Due to Danvers's Kree blood and Valkyrie's Asgardian physiology, as well as her Space Stone-acquired superpowers, they both have extremely long lifespans and tremendous strength.
Source: The Direct
Also Read: 'Hope it drops even further': Eternals Fans Celebrate Thor: Love and Thunder Dismal RT Rating, Want Chloe Zhao To Direct Another MCU Movie