In a recent interview with CinePOP, Tessa Thompson was asked which character she thinks would possibly join her character in a future solo project. The actress was quick to answer and revealed which MCU character she would like to share the screen with in any future TV series or movie which would focus on Valkyrie, the last member of Asgard's elite warrior race. Seems like she already has plans for her character's future in the Marvel Cinematic Universe.
Tessa Thompson is going to get the old band back together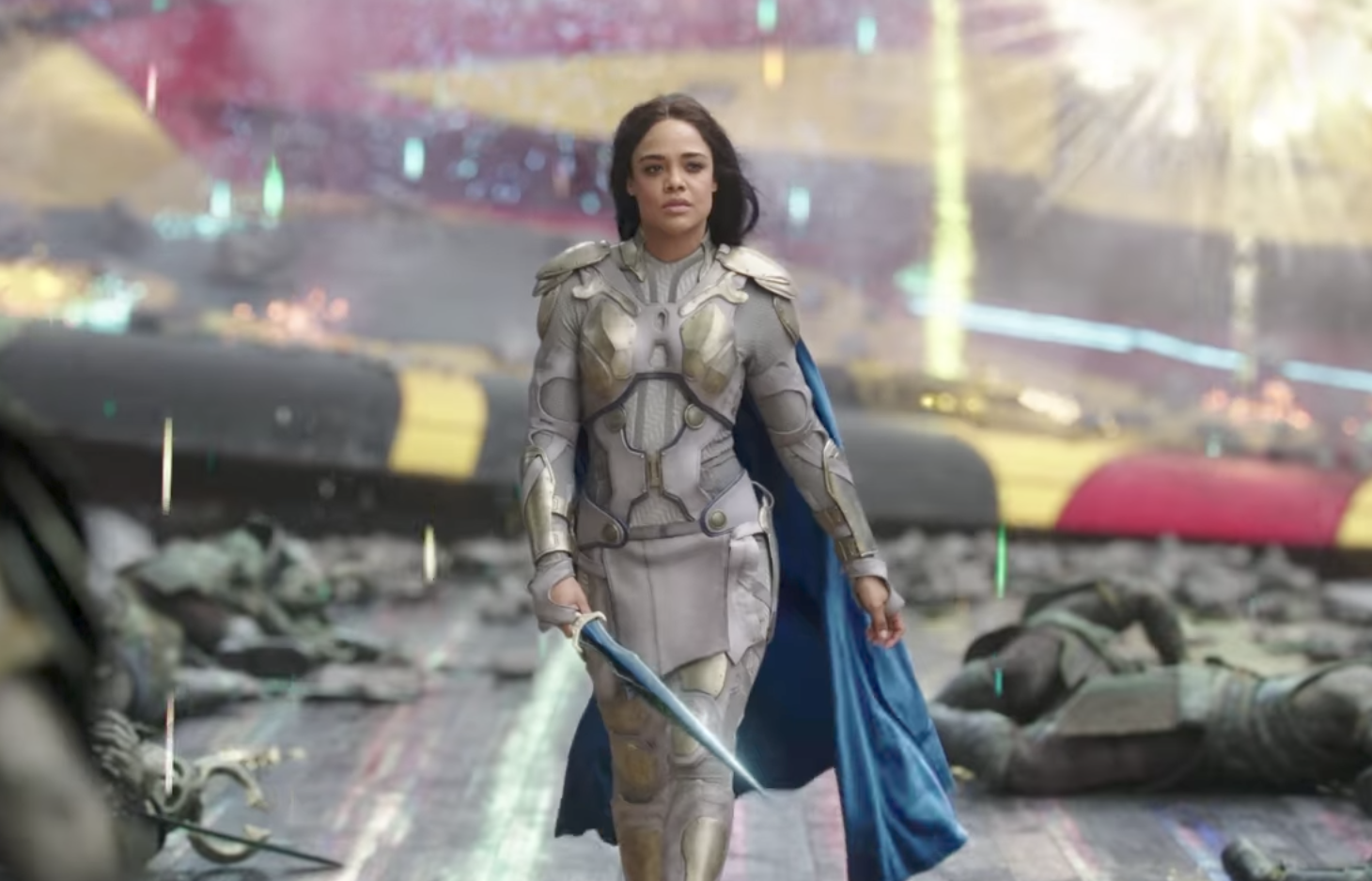 The actress revealed which character she wanted to pair up with for a future battle. She said, "I really miss Mark Ruffalo and I really miss Banner and Hulk so I think he would be my number one pick." Hulk and Valkyrie were part of the 2017 film, Thor: Ragnarok, where the two shared a strong bond.
Valkyrie also added that she would like to pair up with "really anyone from Wakanda." She admitted that she would be heavily drawn to the idea of being "able to fight alongside any of the incredible Wakandans particularly all the incredible female warriors [the Dora Milaje]." She believes Valkyrie would really relate to them.
Also Read: Thor Love And Thunder Adds A New Secret Character To The Cast
Tessa Thompson believes she will be able to connect with the Dora Milaje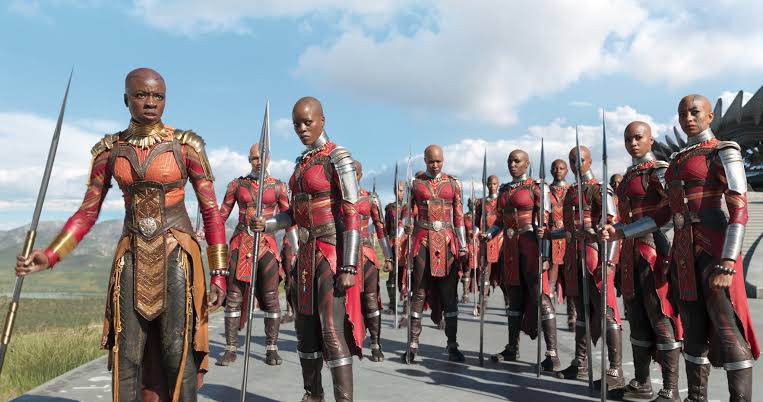 The 38-year-old actress believed that the Valkyrie and the Dora Milaje were similar in a sense and she could relate to them very well.
She also added the names of Tooth Gnasher and Tooth Grinder. They were the two screaming goats from Love and Thunder who were doing the daunting task of drawing Thor's golden chariot through space. She also said, "Miek would have to be with me."
Though the Men In Black: International actress understands that the team is not full of power-packed performers on all fronts, noting that, "The Wakandans are the only great fighters in this bunch," she still fancies the group's chances, believing that, "We'd be okay."
Valkyrie will have her hands full in Love and Thunder with a new fight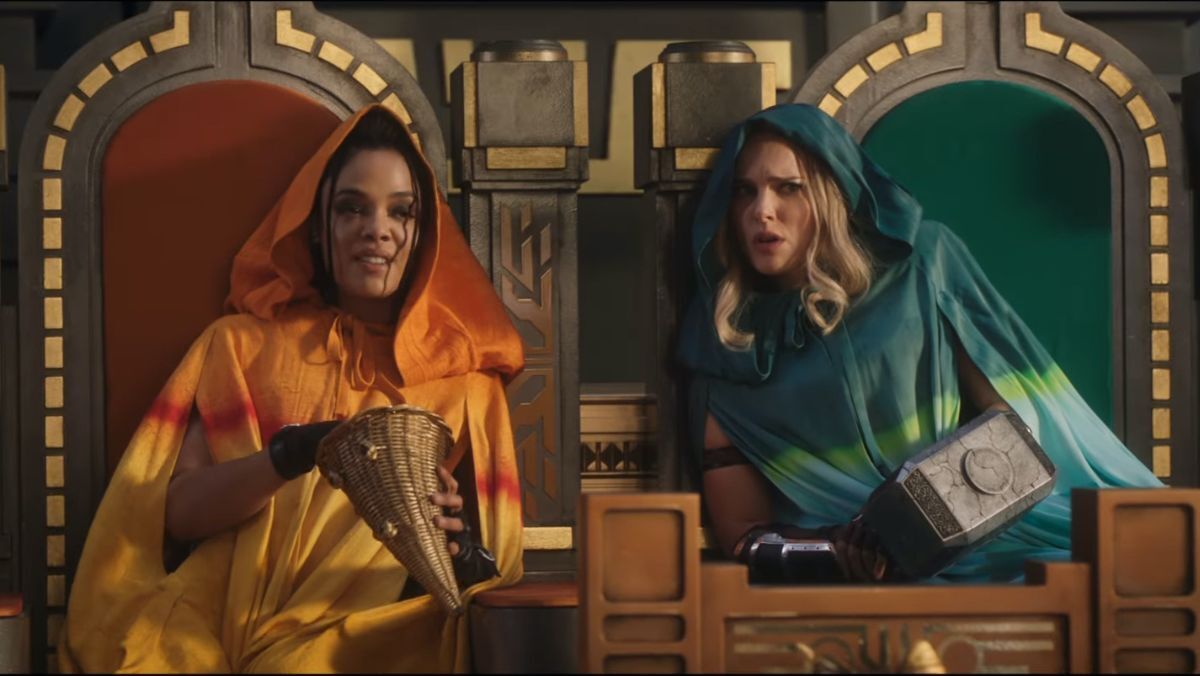 But it remains to be seen whether or not Marvel will give a go-ahead to a solo project for her character. Love and Thunder director Taika Waititi, who is delighted with his work, has made it clear that he would love to see a spinoff project about two of his favorite characters, Valkyrie and Korg.
Right now, we can look forward to Love and Thunder, which will see the warrior fit in the role of an administrator as the New King of Asgard, something which might pose some challenges for the actress.
This isn't just Thor or Jane's story. This is Valkyrie's story as well in #ThorLoveAndThunder. And Tessa Thompson's King Valkyrie being her most authentic self is something viewers will appreciate. Deeply.❤️ pic.twitter.com/x47EGBOVaW

— Lyra Hale ✍️🏳️‍🌈🇵🇷 (@TheAltSource) June 24, 2022
And the new role means that she will have less time for battle. Thor: Love and Thunder director, Taika Waititi said, "She's got to do all the things that they never tell you about when you're supposed to rule the people, which is deal with all of the infrastructures and figure out the economy and have delegates visit from other countries. So, she's spending a lot of her time not fighting, and all of her new battles have to do with ruling her people."
Thor: Love and Thunder hits the big screen on 8th July 2022.
Also Read: 'It Becomes the Only Storyline': Tessa Thompson Assures Audiences Thor: Love and Thunder Won't Focus Too Much on Valkyrie's Sexuality
Source: CBR