If you are a proud Disney+ owner, you must have become a fan of Disney's animated universe. But Disney offers a lot more than just its Disney Animated Originals and Pixar movies. It offers a little bit of the best of all worlds.  There's a ton of animated classics dating from the 1940's to the modern era you can explore on Disney+. But today we bring you some classic gems hailing from the first decade of the century. These 2000's classics hit us right in the feels, taking us back to childhood nostalgia. Millennials, get some tissues. It's going to be a bumpy ride. Time for some reminiscence.
Atlantis: The Lost Empire (Rating – 6.9)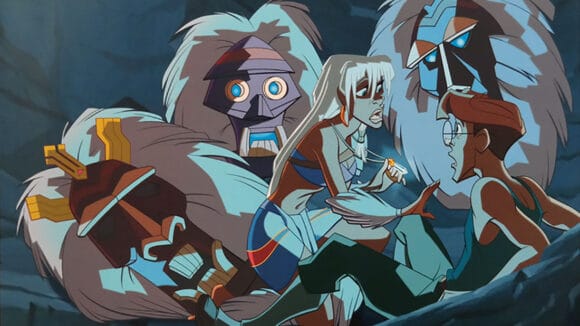 It's not always you see Disney abandon its formulaic animated movies to opt for a completely experimental direction. Milo Thatch is a young explorer who joins forces with a rag-tag group of adventurers in search of the mythical city of Atlantis. The story is dark enough and the action is gritty enough to warrant a PG-13 rating. The movie does well in terms of animation and overall plot direction. Atlantis: The Lost Empire is one of those hidden gems you would wonder why is it stuck with such a low IMDb score. Despite it's low ratings, its a must-watch for people who are fans of Disney Animated Originals.
Lilo & Stitch (rating – 7.2)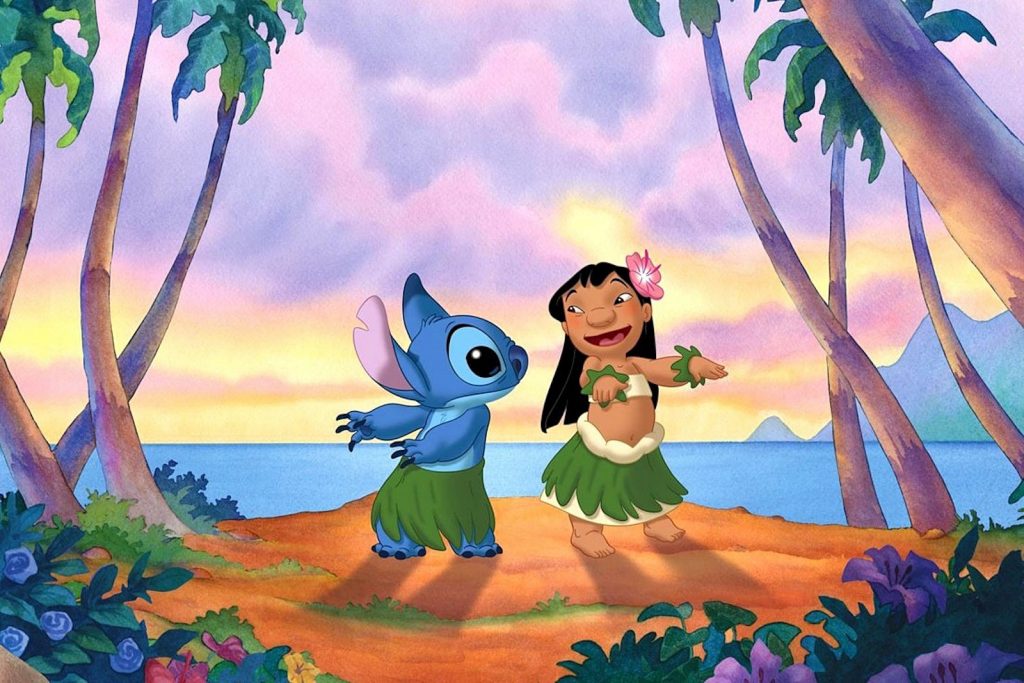 Subject 626 is the greatest Frankenstein-like monster of a mad alien scientist. It has recently found its way to Earth where he has taken refuge with a dysfunctional Hawaiian family. The story is simple enough. 626 or Stitch realizes there's more to life than what he was originally designed to do. Lilo & Stitch is a movie about second chances and the value of family and the love and camaraderie they share. It will warm you up and leave you wanting for more.
Ratatouille (Rating – 8.0)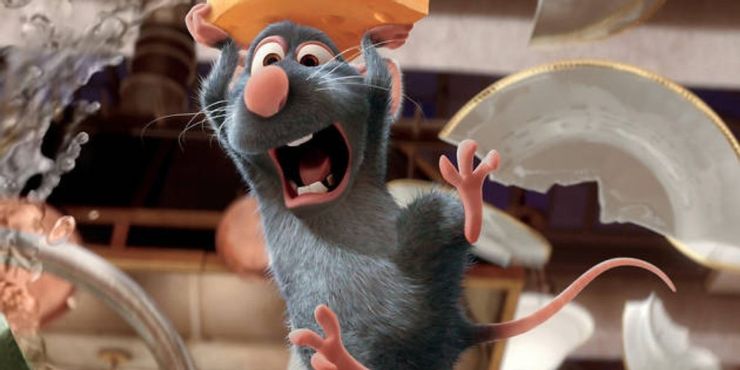 The list will now on be dominated by Pixar movies. Ratatouille was a risky gamble for Pixar. The story of a rat getting into Paris and learning the ways of the culinary world as a chef was not something you ordinarily hear when a plot is pitched to a major studio. nevertheless, Ratatouille was given the get-go. The movie won many awards for Pixar. Grossing more than 600Million US Dollars, it even won an Academy Award for Best Picture.
The Incredibles (Rating – 8.0)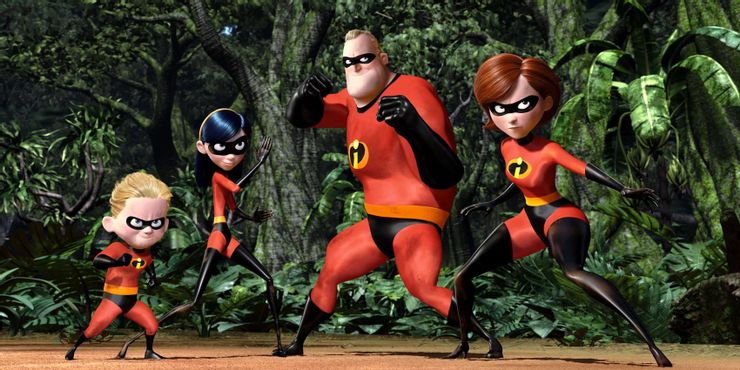 Brad Bird is a genius when it comes to animated productions. After directing Ratatouille, he pitched the idea for The Incredibles, a superhero family trying to make ends meet in a modern world. Bird's previous take on a superhero movie – The Iron Giant, had bombed at the Box Office despite gaining critical acclaim. But with The Incredibles, he struck a chord with the audience. The success of this quasi-superhero movie led to another blockbuster sequel in 2018.
Monsters Inc (Rating – 8.0)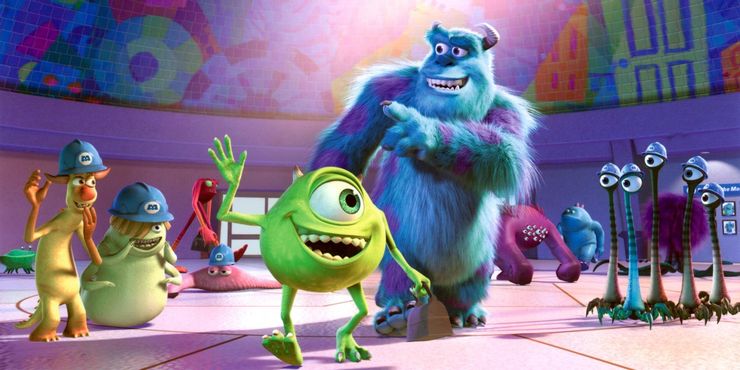 Pixar has proved itself to be a good brand as an animation studio with the Toy Story franchise. Then they released A Bug's Life. It received rave reviews by the critics but has a less than stellar run at the Box Office. After that disaster, they released Monsters Inc, a movie that made them more than 550 Million US Dollars at the Box Office. Centering on a world where monsters are real who haunt children in the night in a bid to harvest their screams for energy, two monsters form a bond with a human child who finds a way into the monsters' world.
Finding Nemo (Rating 8.1)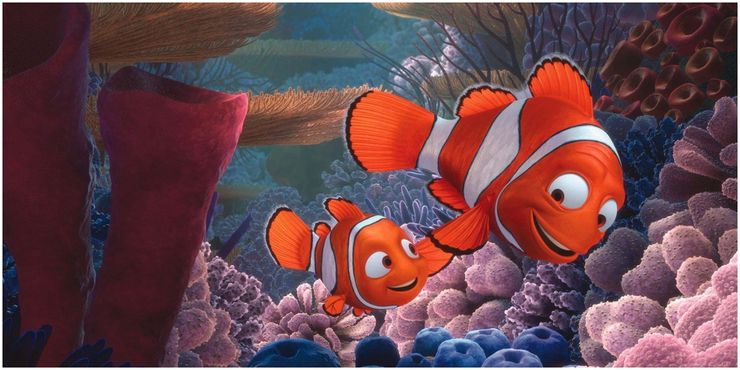 Pixar Studios were on a streak when they released Finding Nemo, the first movie that won them the Oscars in the Best Animated Feature category. A clownfish loses his wife to a predator attack and become super-protective about the one egg that survives. His son Nemo is then kidnapped by a bunch of scuba divers. Nemo's father now makes a vast journey spanning multiple oceans to get his son back. This movie is legendary and if you have not watched it yet, you are nothing but a caveman living under a rock. (We hope you are not!!)
Up (Rating – 8.2)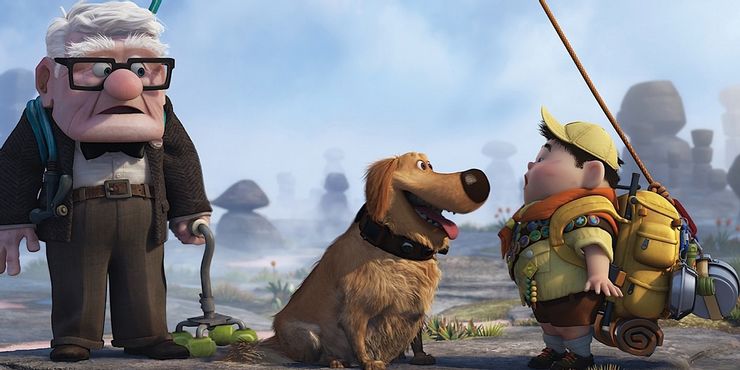 Pixar movies generally tend to deliver a rush of emotions in a span of few shots. Take for example the wonderfully directed first ten minutes of Up, we see the entire life-time of a couple, from childhood to love to grief and eventual death. All of that happens in just 10 minutes!! Up tells the story of an elderly person who makes his house float in the air with the help of balloons. He intends to fly his house to his late wife's dream location. But when a kid hitches a ride as an unwanted stowaway, things get a little more complicated than usual.
Wall-E – (Rating – 8.4)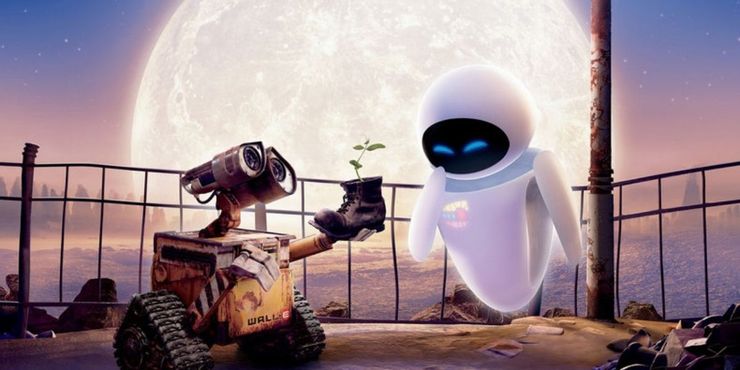 For the first time in history, Pixar made a movie that did not have a living thing as the protagonist. Expect Pixar to come up with a movie that makes us fall in love with a robot. Wall-E is such a kind and soft tale about a lonely robot who finds love, and literally journeys to the stars to meet her. He ends up saving the day and paving the way for humanity to return back to Earth after the planet was turned into an over-polluted wasteland. It's a movie with gorgeous animation and very few words.