Adam Sandler is a beloved American actor and comedian known for his humorous and often irreverent performances. After achieving success on Saturday Night Live, comedic leading actor, Sandler made his move to the film industry, where he starred in popular movies such as Happy Gilmore, The Waterboy, and Big Daddy. Having already worked together on the Netflix film Murder Mystery, Sandler, and actress, Jennifer Aniston is no newcomer to collaborating.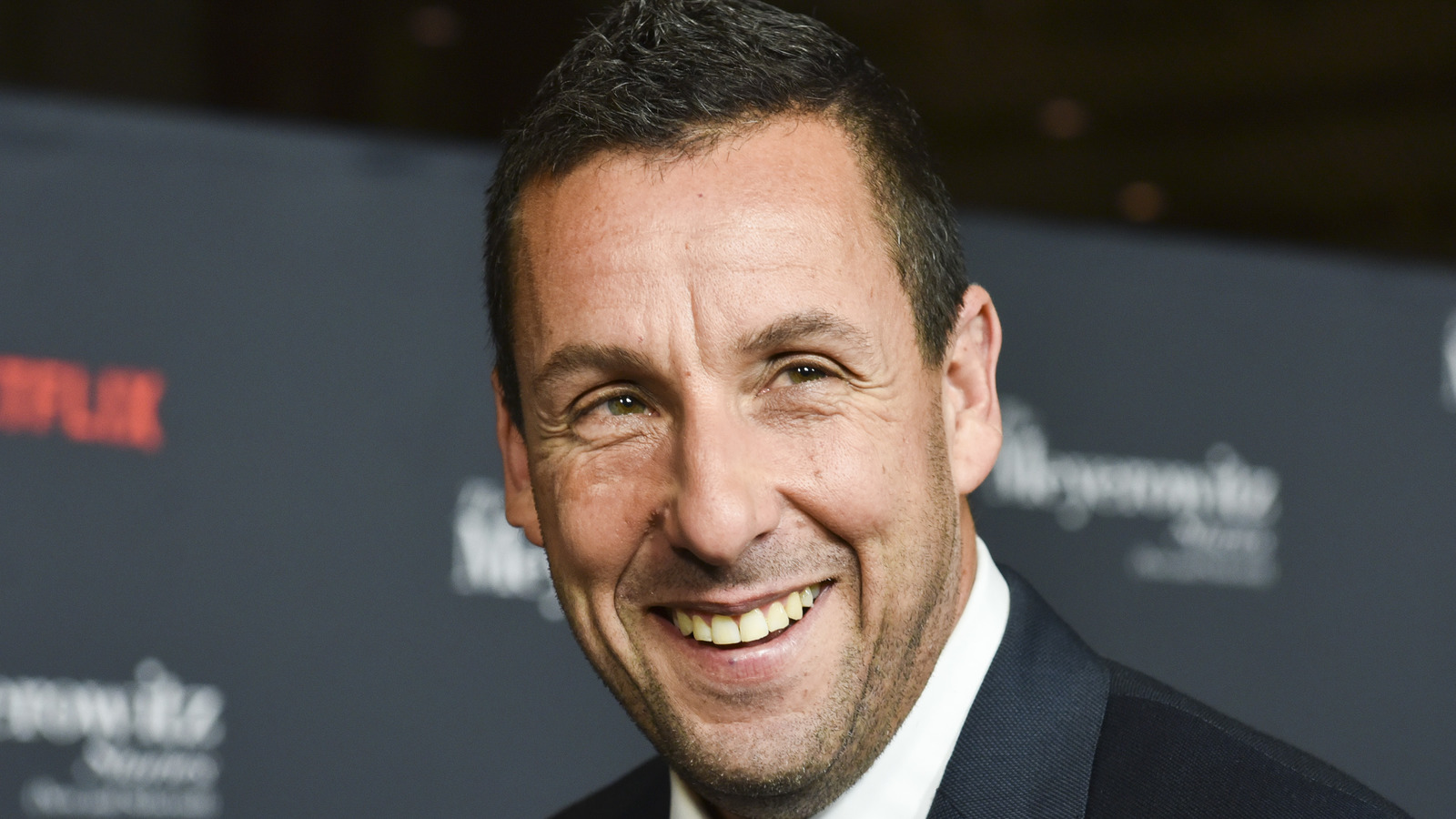 Read more: Jennifer Aniston Reveals Murder Mystery 2 Villain Mark Strong Punched Adam Sandler So Hard He Started Crying: "He Gets Pretty Beat Up"
The pair have once again joined forces for the upcoming sequel, Murder Mystery 2, which is slated for release shortly.
Adam Sandler Surprised Jennifer Aniston By Crashing Her Kelly Ripa Interview
During actress, Aniston's appearance on The Kelly Ripa Show to promote their latest movie Murder Mystery 2, Adam Sandler unexpectedly crashed the interview on Wednesday and surprised his co-star, deviating from their original plans. Their upcoming Netflix sequel features both personalities as a married couple who solve crimes.
Cake star, Aniston was the first to notice Sandler's antics before the camera shifted to him, "Did you see Adam Sandler in the audience?"  Sandler responded, "I just wanted to tell you I'm enjoying the show."
Following the surprise interruption, she quipped that Sandler was fulfilling his role as a "supportive movie husband," after which the Uncut Gems actor re-entered the conversation.
Sandler said, "And by the way, I've been in Jennifer's closet before. It's incredible." The Comedian shared,
"It was the middle of a party, Jennifer, and everyone was having fun and Jackie didn't want to leave so I just went into your closet and laid down,"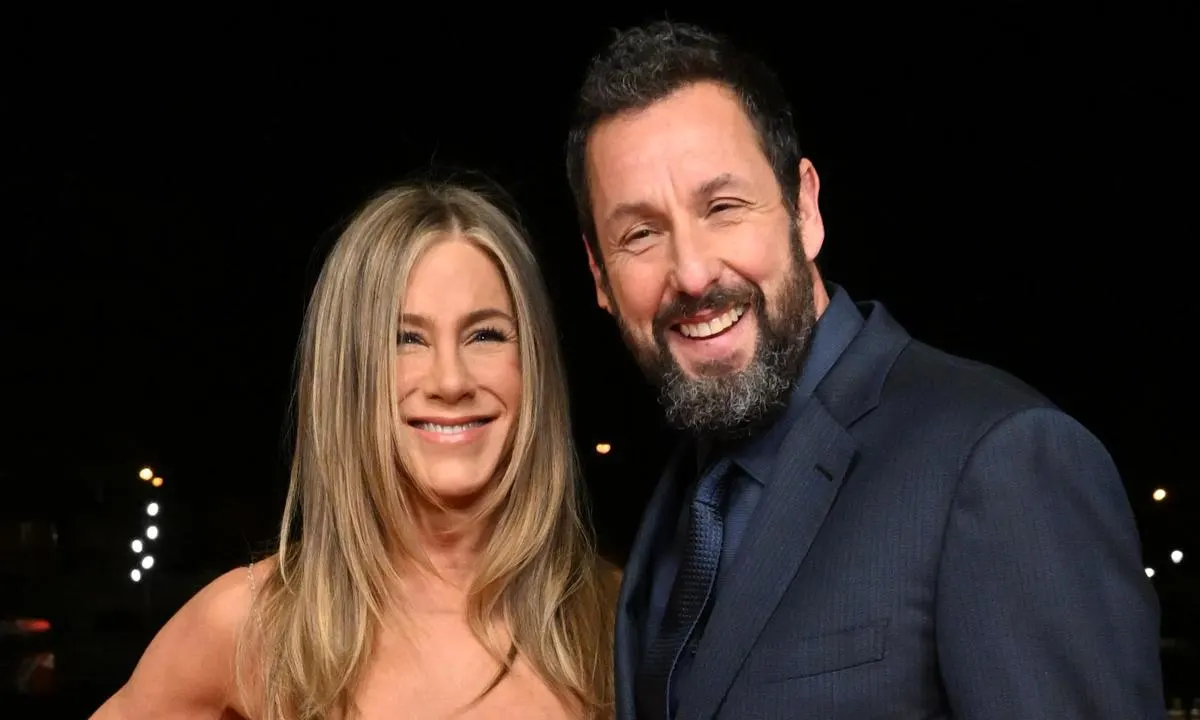 Read more: Jennifer Aniston Declares She Wants To Take Care Of Murder Mystery 2 Co-Star Adam Sandler On National TV: "Very Much Love To Take Care Of Him"
The 54-year-old, Aniston answered, "I'm sure that happened." Further, she shared, "He has consistently stayed who he is to this day," Grown-ups actor, gave a compliment in response, "Jennifer's always been the best."
During their appearance on The Tonight Show Starring Jimmy Fallon earlier this week to promote the sequel, Aniston revealed that she had taken care of him during the filming of Murder Mystery 2. The Life of Crime star said,
"I very much love to take care of him. He's so concerned with taking care of everybody else, which he does, and he doesn't take care of himself. I'm sorry for calling you out on national television, but you have to know this."
Connection Between Adam Sandler And Jennifer Aniston
With their undeniable on-screen chemistry and impressive body of work, Jennifer Aniston and The 56-year-old, Sandler have become fan favorites. After their successful collaboration in 2011's Just Go With It and 2019's Murder Mystery, where they played the married couple, Nick and Audrey Spitz, the dynamic duo has returned for the sequel to the latter.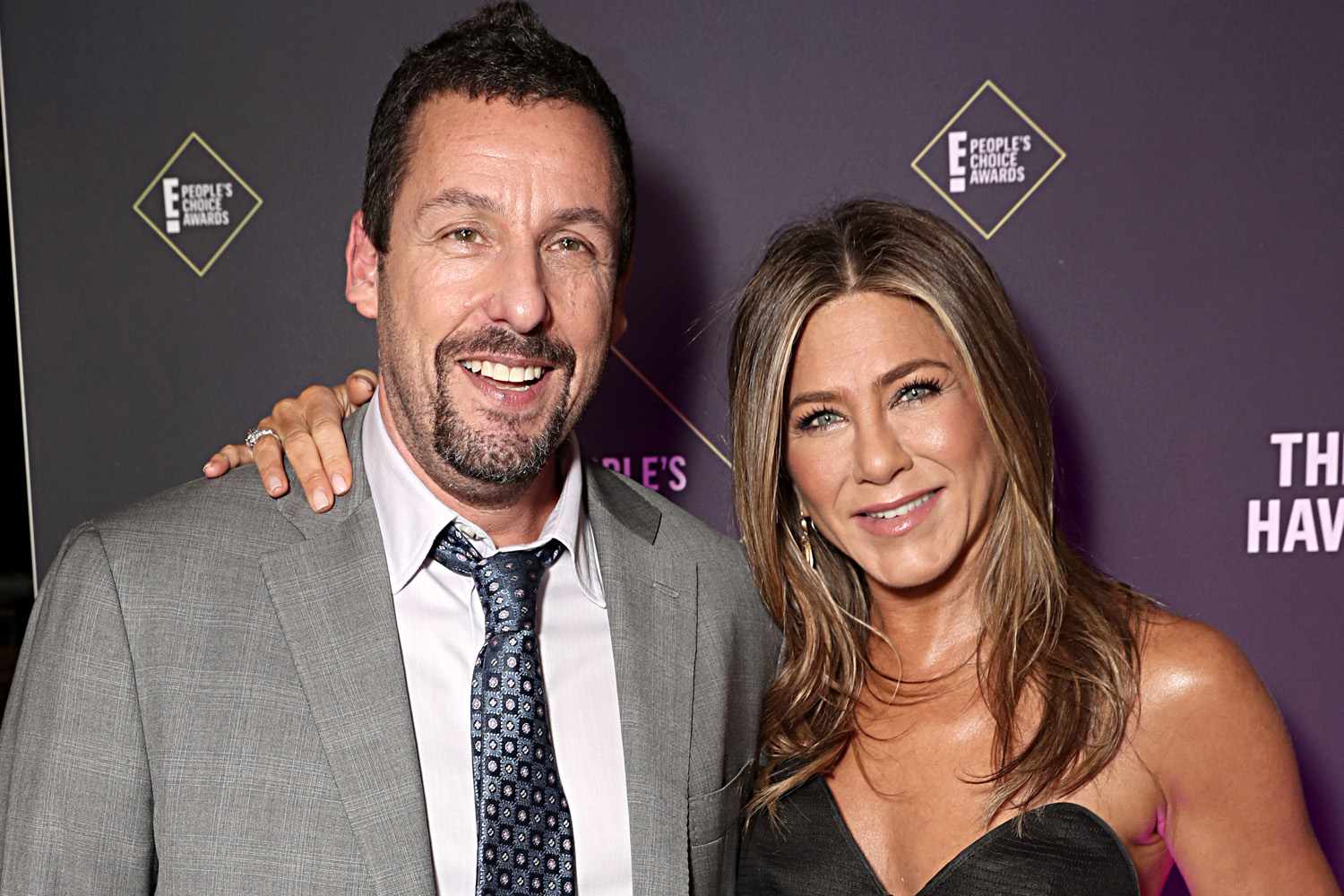 Read more: "Never Broke A Bone Until I Did Mr. Deeds": Winona Ryder Blamed Adam Sandler Movie For The Arm Injury That Almost Derailed Her Bustling $18M Career
Their remarkable performances have not only earned them critical acclaim but also established their reputation as one of Hollywood's most beloved duos. Fans are eagerly waiting for the release of Murder Mystery 2 to see both chemistries once again on display.
Sandler discussed his long-standing friendship with the Emmy award-winning actress in December 2021 and shared how she collaborates with his wife Jackie to support him in leading a healthier lifestyle.
"[Jennifer is] certainly not afraid to have me show up on a set, and in my trailer is a whole bunch of whatever shake I should be drinking and it's usually green," he joked to The Hollywood Reporter "And I drink it so I can look her in the eye."
Sandler and Horrible Bosses actress, Aniston share a strong bond of friendship and professional collaboration, which has spanned over three decades.
Starting March 31st, Murder Mystery 2 will be available for streaming on Netflix.
Source: Insider