The bitter defamation trial between the ex-couple Johnny Depp and Amber Heard may have ended, but the bad blood between their fan bases continues to fester. Safe to say, fans of the stars hate each other. While Johnny Depp won the trial and moved on with his life and career, Amber Heard had it rough.
She reportedly moved to Spain, far away from fans in America who hate her. Recently, Amber Heard fans mass tweeted a hashtag calling out the Cannes film festival for giving space to and celebrating Johnny Depp, which has caused a lot of trouble online.
Amber Heard and Johnny Depp's Relationship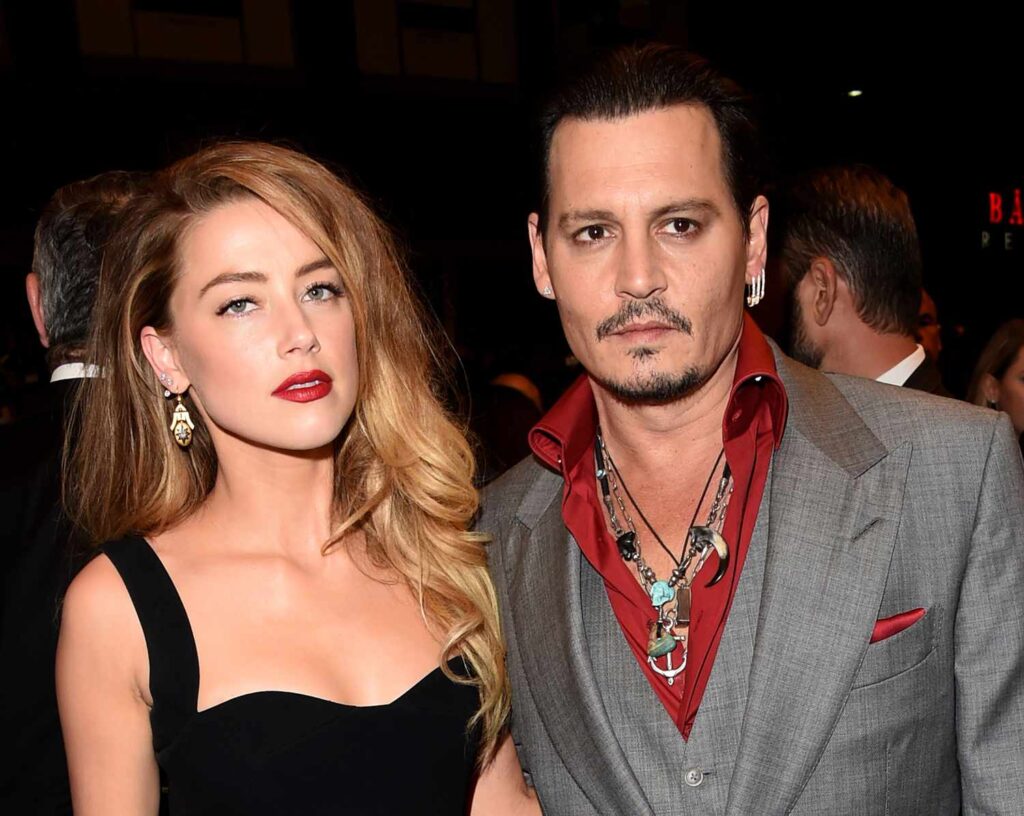 Amber Heard is one of the most talked about actresses in Hollywood. She found her acting passion when she was a kid. In her illustrious career, Heard has achieved enormous success. The actress began her professional journey when she got the opportunity to appear in Kenny Chesney's There Goes My Life music video. The Aquaman actress made her feature film debut in Friday Night Lights in 2004 and received her first leading role in the All the Boys Loves Mandy Lane in 2006.
Also Read: "Didn't feel like a normal kissing scene": Amber Heard Claimed Johnny Depp Used Too Much Tongue in $30M Movie
Amber Heard has worked in several commercially successful films and collaborated with some of the ace directors in the entertainment industry. The actress was making a splash in the industry, but her bitter and messy divorce from her former husband, Johnny Depp, brought an avalanche of bad press that made it difficult for her to live peacefully in the United States. 
Also Read: "Don't know why she chose him": Cannes Film Festival Chief Honors Johnny Depp, Disses Amber Heard
Hence, she reportedly shifted to Spain with her daughter Oonagh Paige Heard. The former couple met on the sets of their 2011 American comedy-drama film The Rum Diary. Although Depp was in a relationship with actress Vanessa Paradis at the time, their undeniable chemistry brought the pair closer on set.
Amber Heard Supports Come After Johnny Depp Again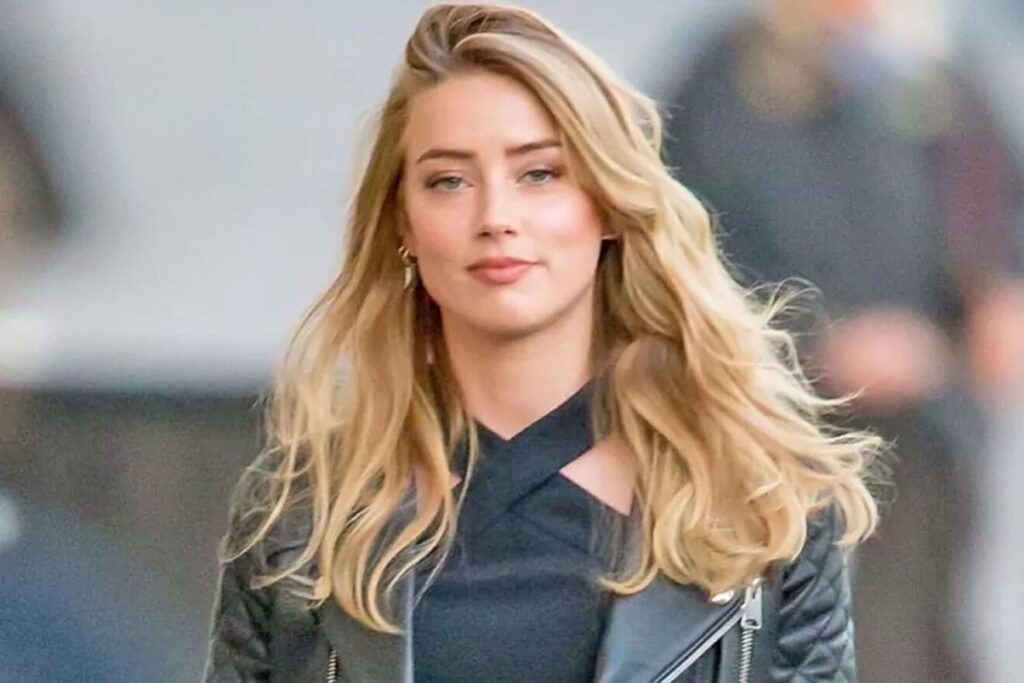 According to the latest reports, Johnny Depp is back in action. The Hollywood legend appeared at Cannes Film Festival with his upcoming movie Jeanne du Barry premiere on May 16. Depp was teary-eyed as he received a euphoric seven minutes long standing ovation following the premiers night.
While the Pirates of the Caribbean fans are ecstatic to see his return on the big screen, Heard fans, on the other hand, have started supporting an ongoing hashtag (#CannesYouNot) for celebrating abusers ahead of his world premiere.
Amber Heard fans are showing their full support for the actress, who is currently living in Spain away from the spotlight. The Drop Dead Sexy movie actress's close friend who is a journalist, Eve Barlow, recently took to Instagram and posted a slew of pictures with the hashtag in support of her. The first image featured Johnny Depp, with a remark,
"If you support Cannes, you support predators." Another pic featured Depp's poster from his upcoming movie in which he is portraying the role of King Louis XV, with a caption: "Jeanne Du Barry representing abusers at Cannes."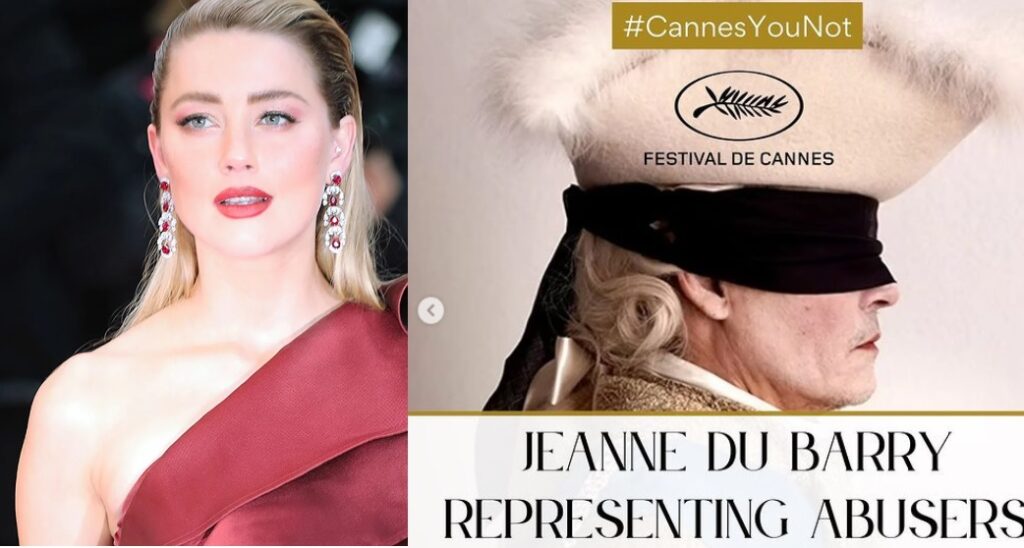 Barlow took a jab at the Cannes Film Festival organizers as she put a strong caption in her post. She wrote,
"Cannes seem proud of their history supporting rapists and abusers."
According to Variety, a pro-Amber Heard fan started the #CannesYouNot hashtag across all social media platforms. A fan named Rebecca requested the outlet to identify her only by her first name and shared that several people involved in organizing the campaign, including herself, are survivors of sexual abuse. She said,
"The Depp v. Heard trial became the vehicle through which the backlash against the #MeToo movement went viral. Hollywood industries seem to be riding that backlash to return to the status quo. To open your festival with Johnny Depp? To be frank, it feels like a slap in the face."
Also Read: "Didn't feel like a normal kissing scene": Amber Heard Claimed Johnny Depp Used Too Much Tongue in $30M Movie
Amber Heard's fan, Rebecca, claimed that those involved in the campaign; found the Depp v. Heard trial extremely painful and heartbreaking.
Source: Variety