The Star Wars franchise has always delivered for Disney at the box office. Now; with a new movie on the horizon, Disney World is almost ready to unveil its billion dollar Star Wars based theme park.
Disney World To Unveil New Star Wars Based Theme Park
The new theme park is called Star Wars: Galaxy's Edge and it is set across. 14 acres in Disney World's Hollywood Studios in Orlando. It's slated to open its doors on August 29, but in the mean time a near identical park will open up at Disneyland in Anaheim, California, on 31st May.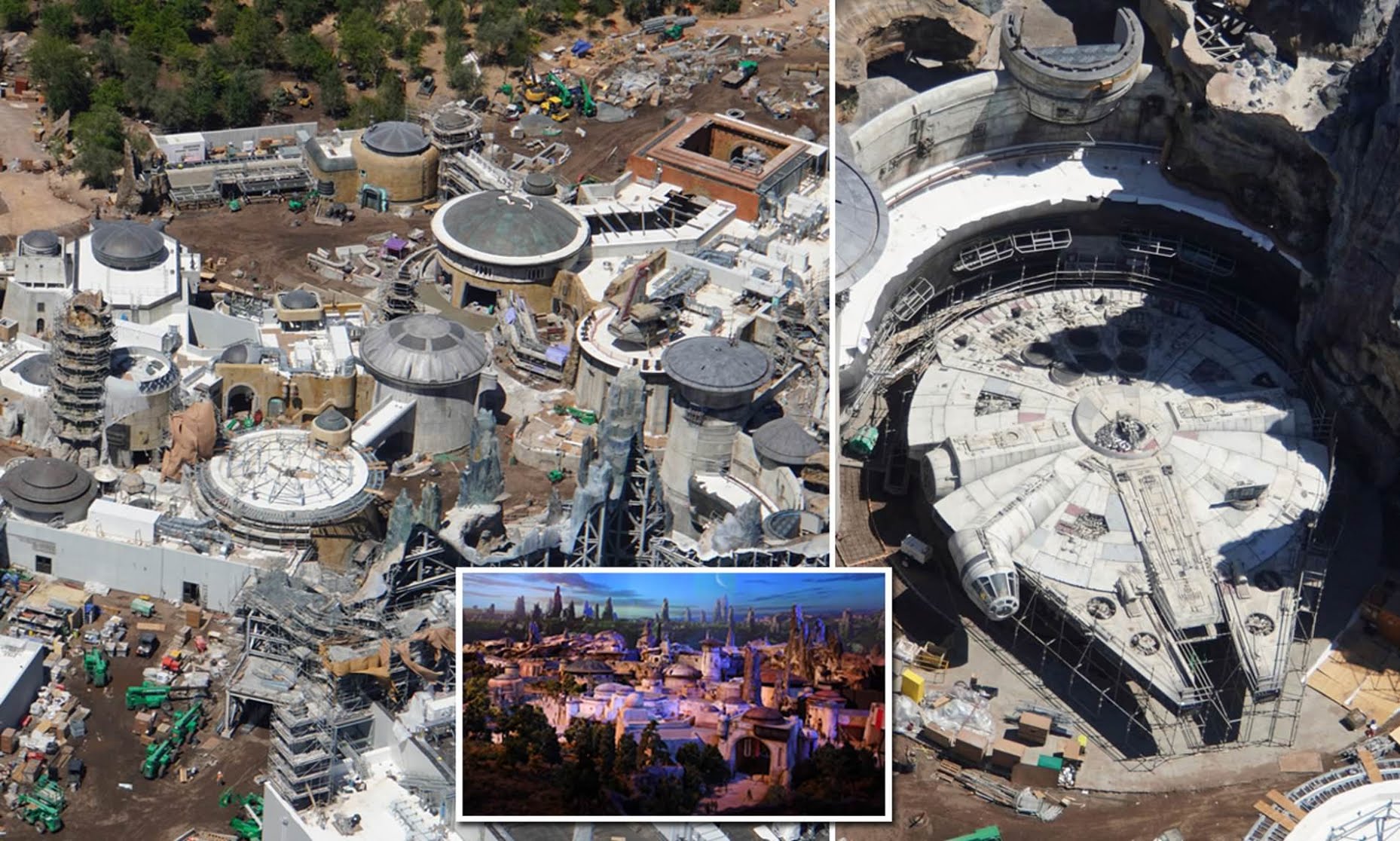 The new Star Wars park is said to cost a whopping $1 billion dollars and from the looks of the newly released aerial shots, Disney certainly isn't skimping on the project. 
Also Read: Netflix Stock Falls After Disney+ Presentation
It is being said that Star Wars: Galaxy's Edge will be mostly based on planet Batuu, and will be a 'fully immersive' experience, as staff will be the planet's residents, dressed as bounty hunter, smugglers and adventurers. The website states that: 
"On the edge of the galaxy, between the Unknown Regions and Wild Space, there is a long forgotten planet named Batuu. Now you are invited to visit this beautiful and treacherous village of secrets, built upon secrets. 
The Theme Park and Its Layout
While the aerial shots may not look like a lot, but if you inspect them you will be able to feel the huge scale of the project, which is full of new rides and attractions.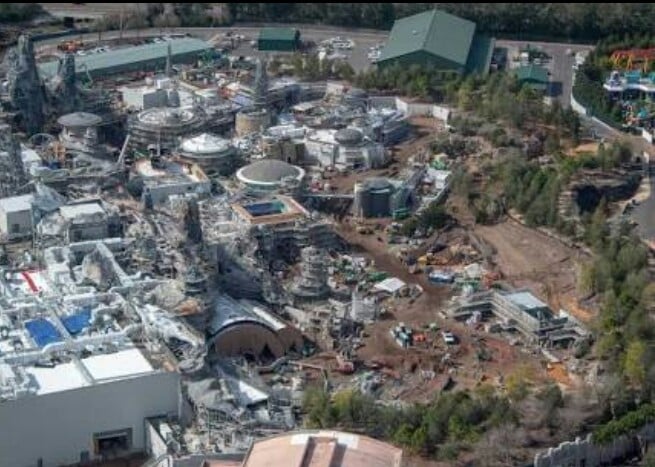 The new photos focus on some specific areas like the Rise of the Resistance area, the Black Spire Outpost, and the Millennium Falcon. Out of these, the Black Spire Outpost is said to be a new vilage which is located right in the Star Wars world, and is an extension of the locations which fans have come come to love from the movies.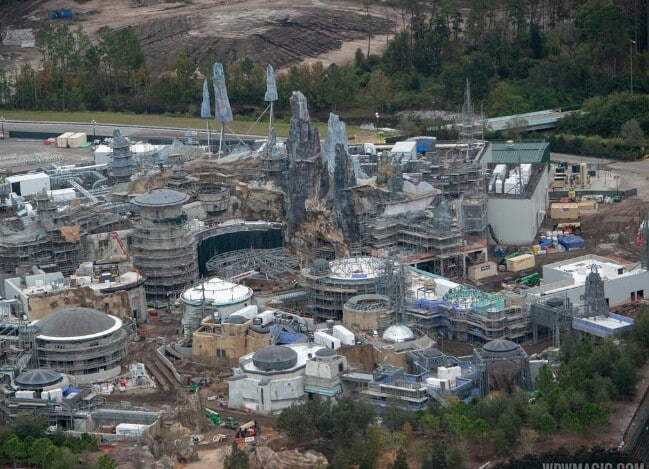 Also Read: Star Wars is set in Old Republic!
The team which is handling the Star Wars Theme Park's development commented that they were inspired by Middle Eastern Architecture, especially from cities like Jerusalem and Istanbul. 
The Attractions and Rides Of Star Wars Theme Park
One of the most exciting news which is sure to make fans rush out to get tickets is the to-scale replica of the Millennium Falcon. But apart from this, there are a lot of rides and attractions along with cafes and restaurants, including Oga's Cantina and Ronto Roasters which will keep customers occupied.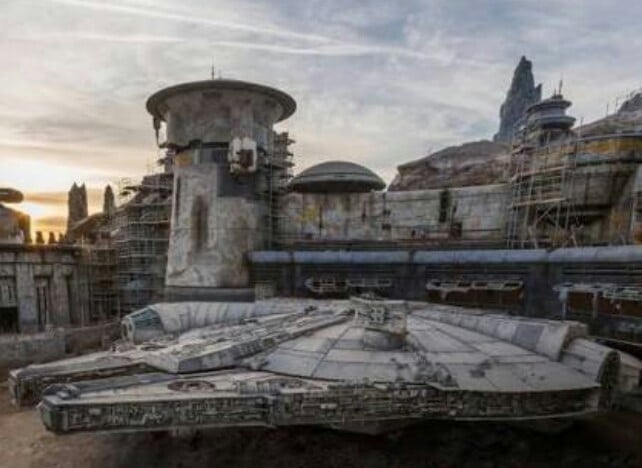 Cost Of Visiting The Star Wars Theme Park
Keep those wallets full when you head out there, because a visit to Star Wars: Galaxy's Edge certainly isn't going to come cheap. For a one-day, one-park ticket you will have to shell out $104 and that too on a 'low-demand day'. But regular or rather prime time visits like on weekends and holidays will cost you $149 a day.
With so much attention to detail and a huge wave of nostagia which is sure to hit you when the new movie arrives in theatres, heading out atleast once to the park seems like a good idea. 
Here is the official Star Wars 9 trailer:
(Source: unilad.co.uk and dailymail.co.uk)
Thanks for your feedback!