God Of War is a single-player action-adventure video game franchise released in 2005 on PlayStation 2. Subsequently, more of its parts were released. One such part is God Of War: Ragnarok. It is set to release in 2022 for PS4 and PS5. It is developed by Santa Monica Studio and will be published by Sony Interactive Studio. This game will also feature Thor. However, 'Thor' in God Of War and the MCU are opposite in their appearance. Social media was flooded with debates and appreciation when Thor's character in the video game was released. Sorry Chris, God of War's Thor has all the fan's love and attention!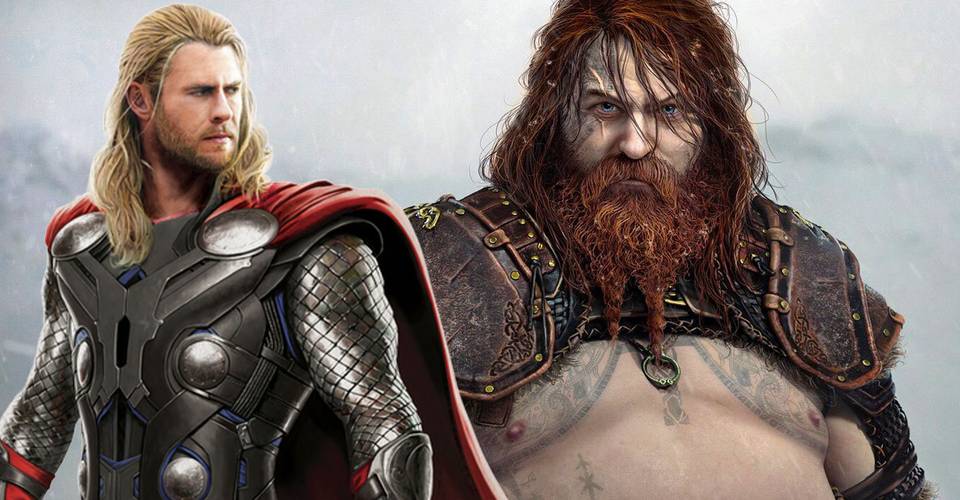 Fans Love God Of War's Thor Over MCU's Chris' Thor
GOW's Thor is portrayed appropriately. He's shown having a huge built which is justified according to his good appetite. Also, not to forget, the powerful hammer Mjölnir that is portrayed. They've shown the hammer with a small handle which is exactly how it used to be! All in all, this is the best portrayal of a strong character so far. In fact, some fans believe that this is how strongmen should look like. Fans came to the support that his fat physique actually represents a true strongman! Santa Monica Studio was praised a lot for keeping the character real. Here are a few glimpses of fans showering love on GOW's Thor!
The Marvel Cinematic Universe's Thor is played by the handsome Chris Hemsworth. He has given his best to the character to bring it to life. However, fans loved GOW's Thor more since he looks more real. Chris has a well-defined and chiseled physique. That's how we used to imagine Thor all these years. But now, with GOW's Thor, the whole image of him has changed. Even though Chris' God of Thunder is a gigantic man covered in muscle, GOW's Thor is more of a traditional strongman.