Jennifer Aniston grieved over the loss of a beloved family member. Four years ago, Aniston lost her dog, Dolly, and recently she took to Instagram and posted a carousel of two pictures and one video, remembering her late dog.
The Friends alum's social media post touched her fans as they supported her with their heartfelt comments. Aniston was greatly fond of her dog, and previously she even celebrated National Puppy Day as a tribute to her furry friend. Her dog was the link between her and her ex-husband, Justin Theroux, as they raised the dog together.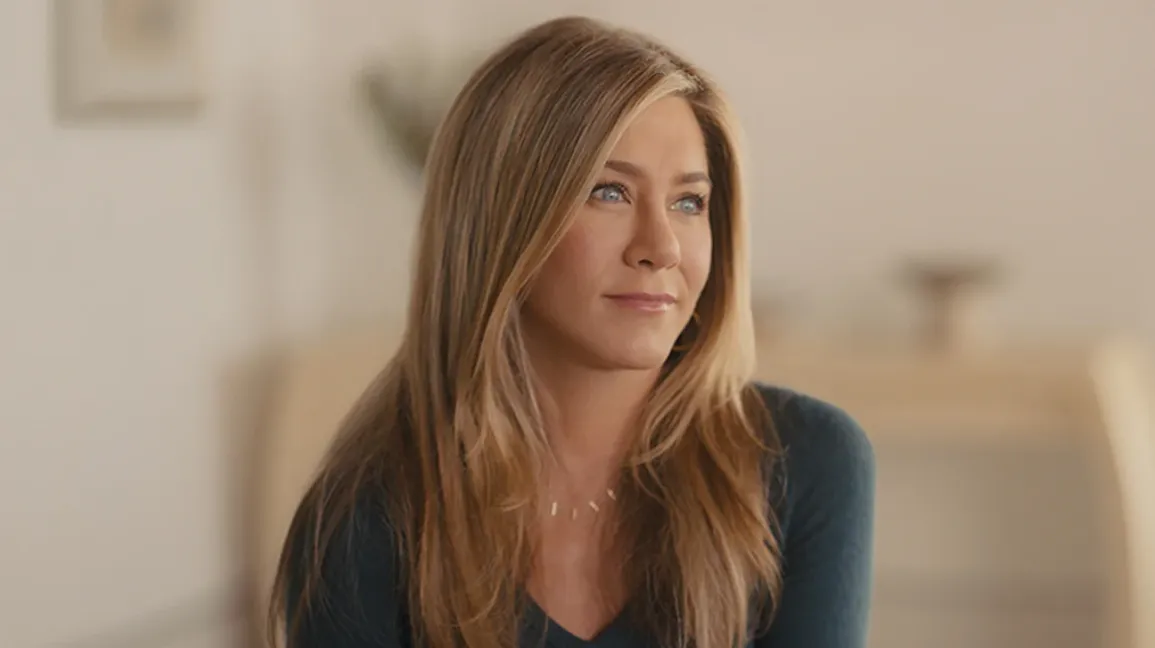 Jennifer Aniston remembers her furry friend
It gets hard sometimes to get over an incident. Similar is the case with Jennifer Aniston, who is still grieving the departure of her beloved pet dog, Dolly. Recently, the actress posted some cute throwback pictures with her dog, remembering the White Shepherd pup. Aniston wrote in the caption, "Dolly Forever."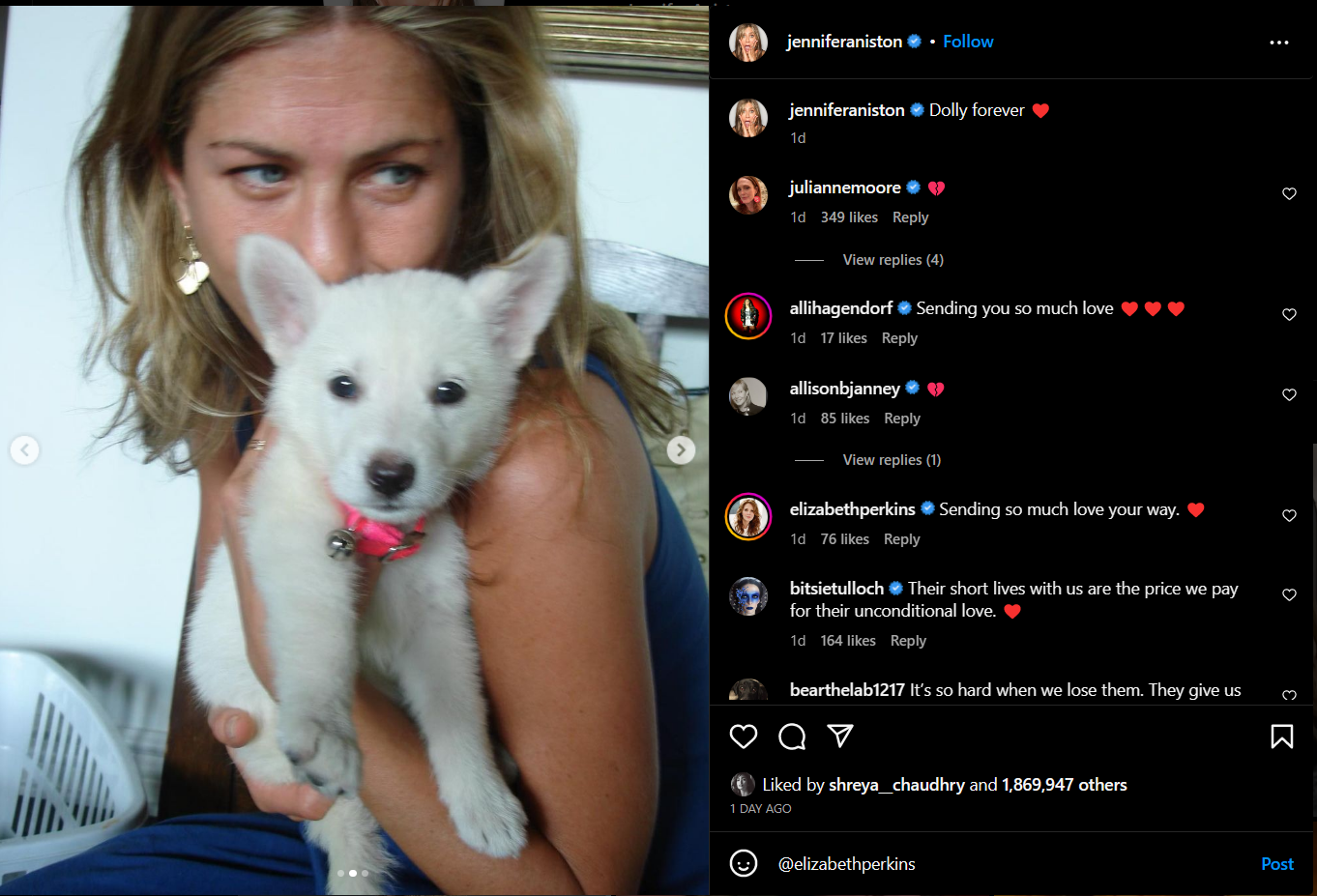 Aniston's post received much love and support from her followers. A fan commented,
"It's so hard when we lose them. They give us so much when they are here. Sending nothing but love."
Another user wrote,
"She had her best life with you, so she's gonna back and find you since you keep it alive in your heart. Sending you a big hug."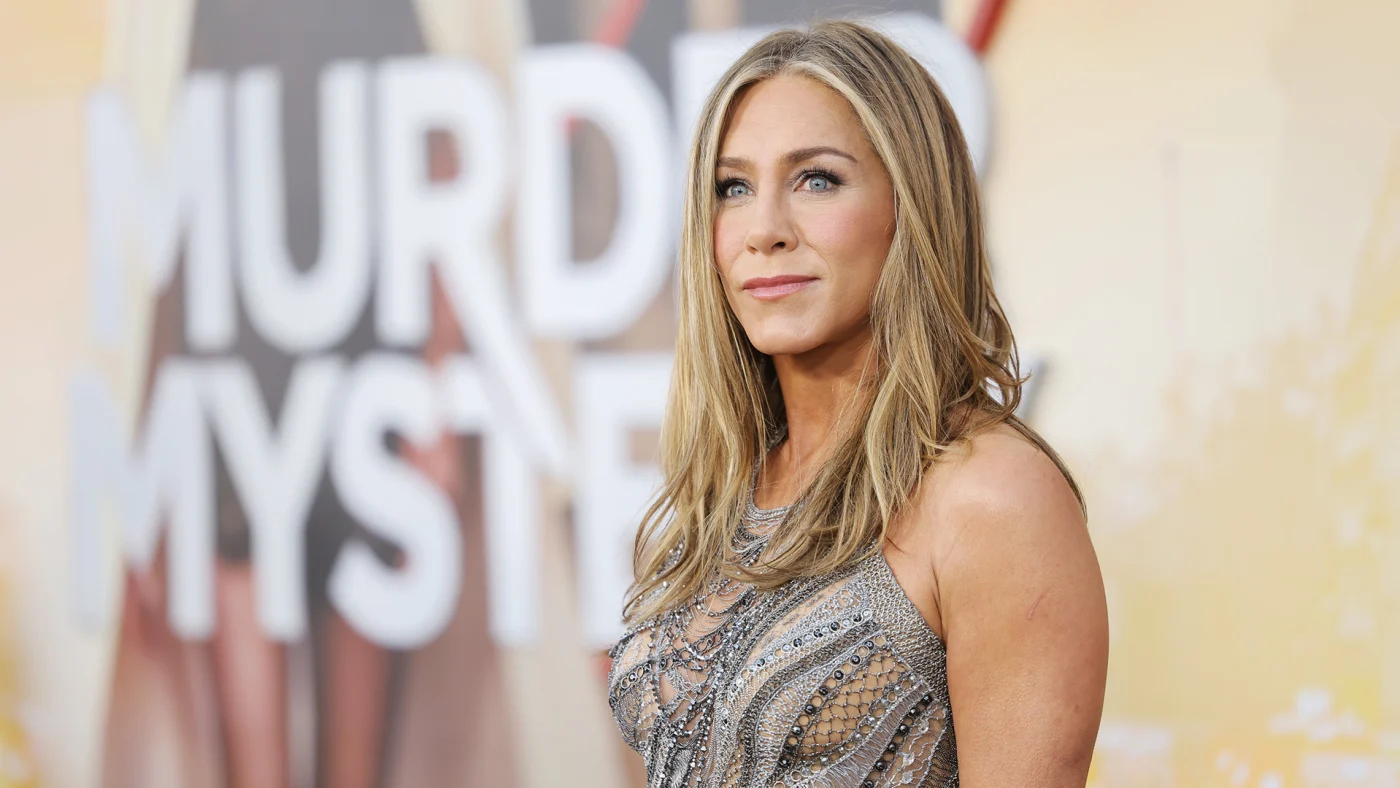 Also Read: "There's no oddness at all except..": How Did Brad Pitt's Alleged Affair With Angelina Jolie Change His Relationship With Jennifer Aniston After Divorce?
Many celebrities also took to the comment section and showed their support for the actress. Elizabeth Perkins wrote,
"Sending so much love your way."
Elizabeth Tulloch commented,
 "Their short lives with us are the price we pay for their unconditional love."
Apart from these comments, what caught the attention of fans was Justin Theroux's comment on Aniston's post. Theroux commented on a series of emojis showing his affection for the dog.
Like Aniston, Theroux also had a great bond with Dolly, as the former couple raised the pet together.
Also Read: "I don't have a lot of friends": Drunk in Love With Brad Pitt, Angelina Jolie Failed to Make Any Powerful Hollywood Connections
Jennifer Aniston's incredible affection for her pet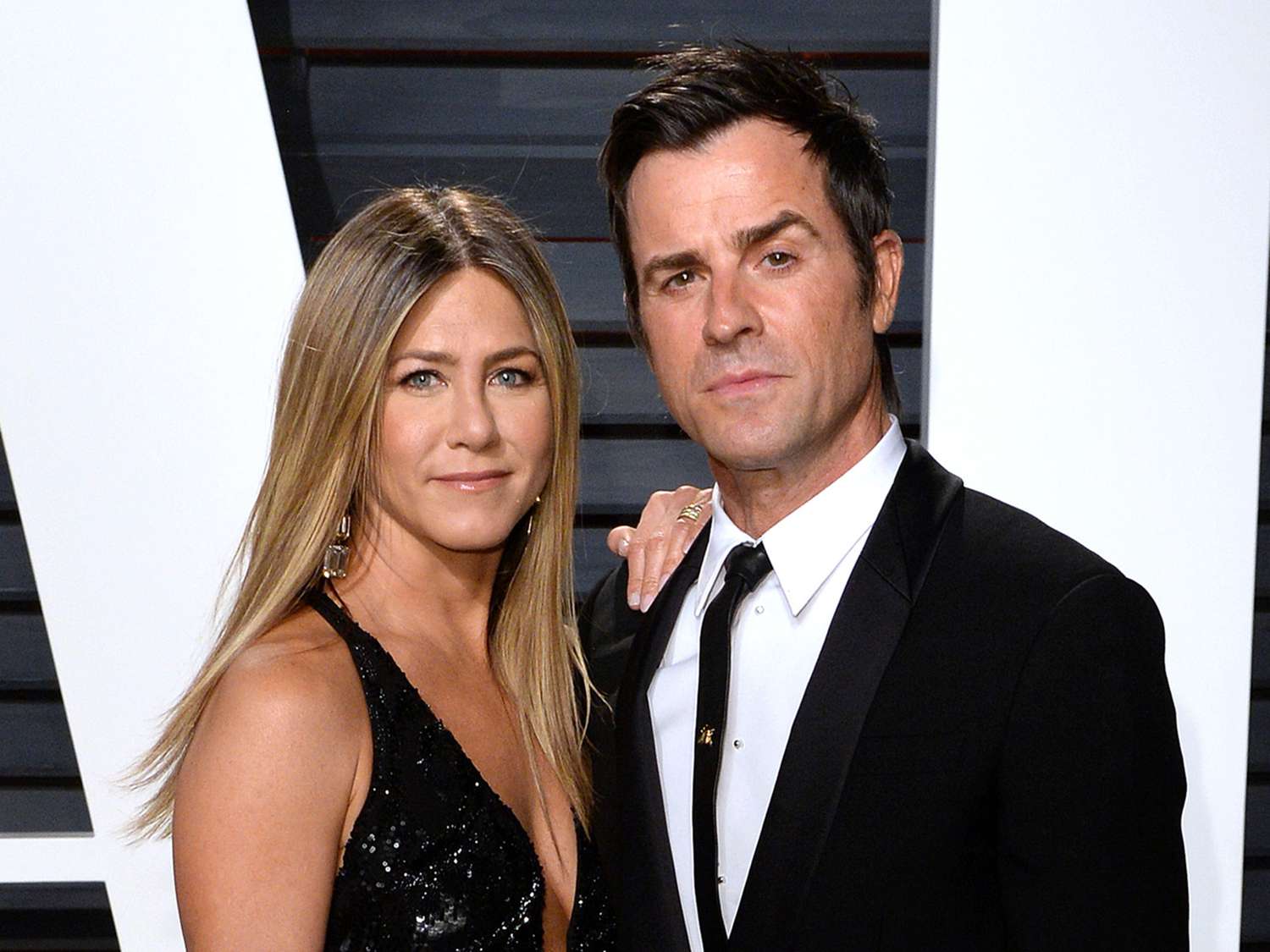 Jennifer Aniston was left disheartened when she lost her pet dog, Dolly, in 2019. Ever since, Dolly's departure, the actress has often remembered her pup and paid tribute to her furry friend. Previously, the actress celebrated National Pups Day and shared a series of pictures of her dog on social media. The dog was raised by Aniston and her former husband, Justin Theroux.
Dolly passed away a year after the couple separated. However, the former spouses came together to say the last goodbye to their beloved furry family member. The news about Dolly's departure was shared by Theroux on Instagram, where he wrote a heartfelt note for their late dog.
Also Read: "You just do not want all of that Swiss cheese in your pants": Jennifer Aniston Was a Nightmare In Her Past Job Before She Became Famous for FRIENDS
Source:  Parade