Gisele Bundchen needs no introduction when it comes to her successful modeling career. The supermodel rose to fame during the early 90s. With her tall stature and great figure, Bundchen has graced the cover of many popular magazines over the years. Being one of the most popular faces in the world of modeling, she has been a tabloid favorite. Her love life has always been interesting and brought the spotlight on her on and off. The former Victoria's Secret angel has a long list of exes that comprise reputed names from the world of entertainment, sports, and even business. The Brazilian star tasted success at a very young age and went on to reinvent the fashion industry through her modeling career.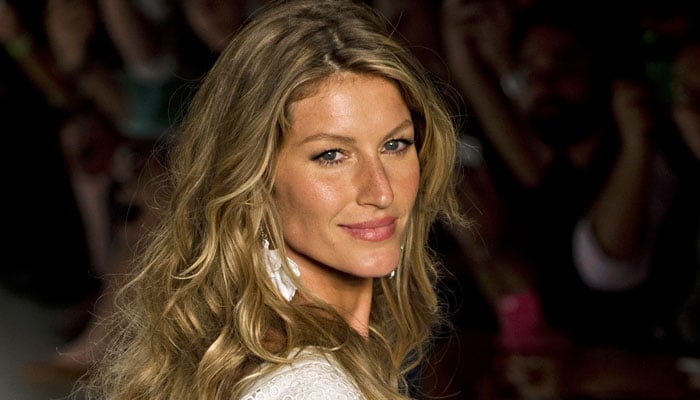 Tom Brady and Gisele Bundchen met each other on a blind date. According to her, it was a love-at-first-sight moment. The couple went through the ups and downs of life and announced their separation on October 28, 2022. They share two kids- Benjamin and Vivian.
Also Read:  Gisele Bündchen Reveals She's Still in Love With Tom Brady for Saving Her After Brutal Leonardo DiCaprio Breakup: "That doesn't mean you don't love the person"
Gisele Bundchen Dated History
One of the highest-paid supermodels of all time, Gisele Bundchen was awarded the VH1 Vogue Model of the Year award in 1999. She dated businessman João Paulo Diniz, who was 17 years older than her. The mother of two went on to date her colleague from the modeling world- Scott Barnhill around 1999, which lasted for a short duration of time. Her professional life was scaling new heights amidst the numerous dating rumors doing the rounds of the media. She got featured on the cover of Vogue magazine for three consecutive years.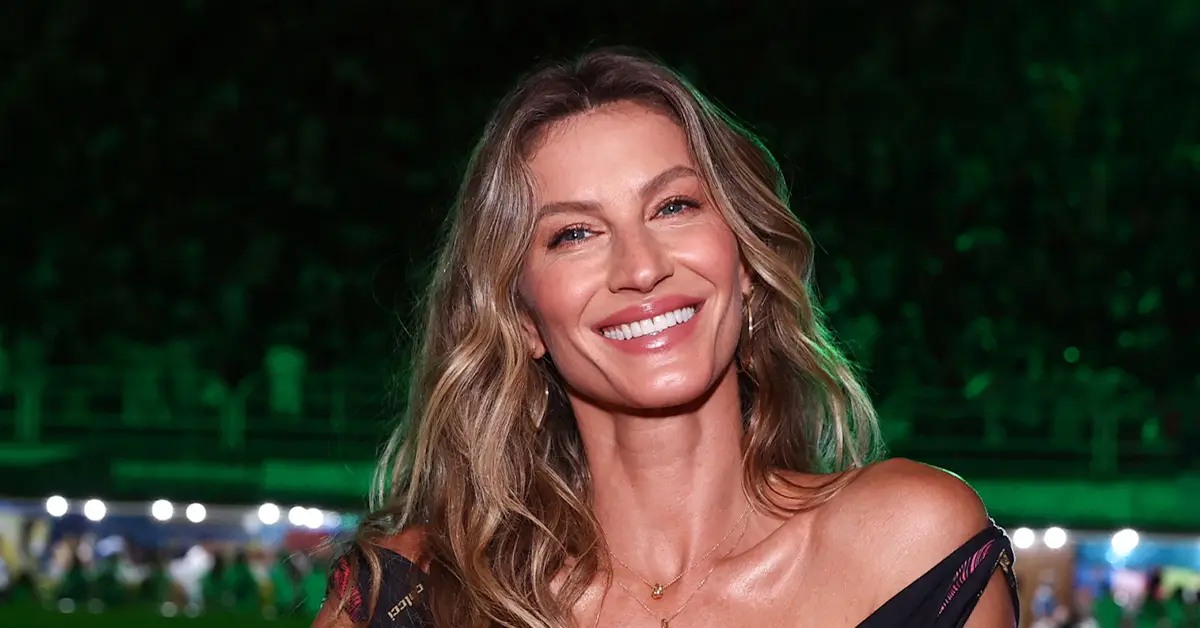 Looking at Gisele Bundchen's dating life, one can easily say that she has a soft corner for sports personalities. She dated Rico Mansur, a Brazilian Polo player for almost six months. The Polo player even called off his engagement with model Isabella Fiorentino to date Bundchen. The supermodel also dated professional surfer Kelly Slater for a while. The Pearl Harbour star Josh Hartnett and Gisele Bundchen were spotted making out in New York City in 2006. The on-and-off fling of the supermodel with Josh Hartnett lasted till late 2006.
Also Read: "This is to have succeeded": Tom Brady Secretly Celebrates With Cryptic Message After Gisele Bündchen Hints She's Still in Love With Him After Divorce
Gisele Bundchen dated Hollywood heartthrob Leonardo DiCaprio
The supermodel dated the Once Upon A Time In Hollywood star for the longest duration. They were together from 1999 to 2005. They amicably separated in 2005. During her early 20s, when her career had just taken flight, she was dating one of the biggest stars of Hollywood, Leonardo Dicaprio.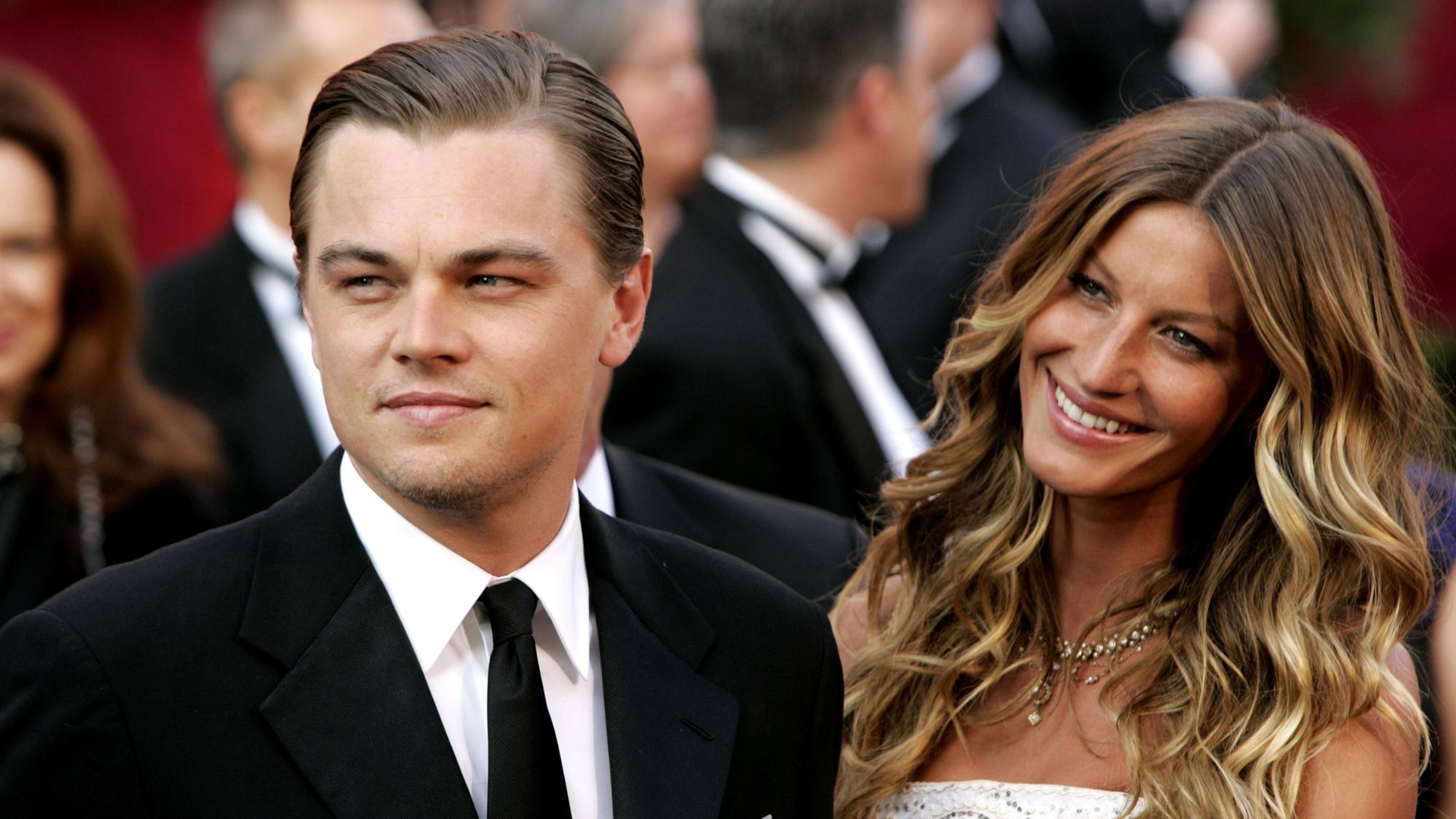 Gisele Bundchen had previously mentioned the disadvantages of such a high-profile relationship. She spoke about the media glare and the undivided attention it attracts. In her book, Lessons: My Path to a Meaningful Life, the model revealed,
"It brought a lot more attention to me, which is something I didn't feel very comfortable with. To this day, I still haven't gotten very used to it."
The supermodel came forward and spoke about how she used to feel alone and tried to do soul searching, while the Titanic star remained the same. According to Gisele Bundchen, Leonardo DiCaprio taught her so much about herself. She went on to date Tom Brady after splitting up with The Wolf Of The Wall Street actor.
Also Read: Gisele Bundchen Finally Breaks Silence on Dating Her Billionaire Friend Because of His $2.2 Billion Fortune Rumors After Divorce With Tom Brady
Gisele Bundchen Married Tom Brady In 2009
Tom Brady and Gisele Bundchen were one of the most hyped couples in Hollywood. They complemented each other beautifully. They were set up for a blind date in 2006.
"The moment I saw him, he smiled and I was like, 'That is the most beautiful, charismatic smile I've ever seen!'" the supermodel told to Vanity Fair in March 2009. She even went on to say that she "knew right away" that he was the one.
After dating for three years, the couple got married on February 26, 2009, in California. They share a son Benjamin, and a daughter Vivian.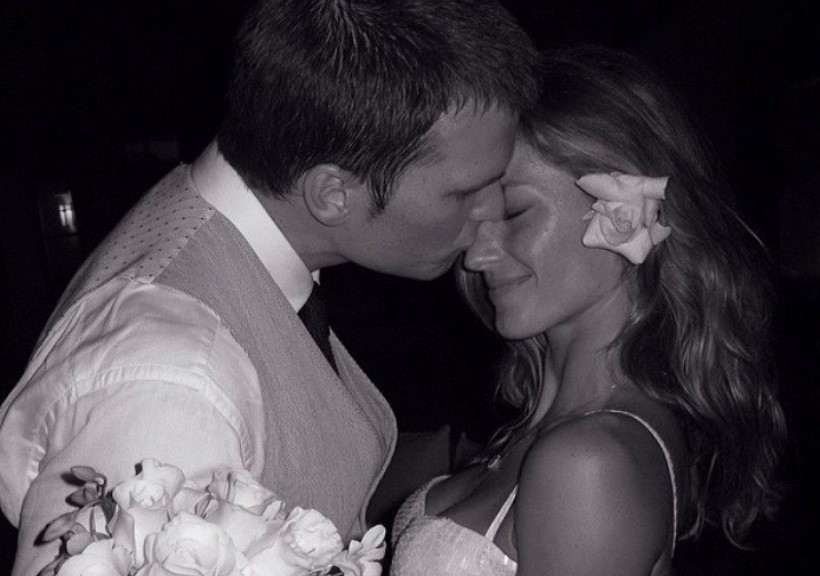 Tom Brady's busy schedule and his indecision not to retire from the game frustrated Gisele Bundchen. In an interview with Elle, the supermodel opened up about it. She said-
"This is a very violent sport, and I have my children and I would like him to be more present," she further added that she "definitely had those conversations with him over and over again."
All the rumors were confirmed when the couple announced their separation in 2022.
Also Read: Gisele Bundchen Making Ex Tom Brady Jealous by Flaunting Chiseled Beach Bod in Costa Rica Just for 'Beau' Joaquim Valente
Gisele Bundchen Sparks Dating Rumors With Joaquim Valente
The supermodel was spotted hanging out with her jiu-jitsu coach Joaquim Valente in Costa Rica, just after finalizing her legal separation from her ex-husband, Tom Brady.  According to the rumors in the entertainment world, the duo looked very comfortable with each other. The on-and-off public appearance of Gisele Bundchen and Joaquim Valente has generated speculations about their relationship status.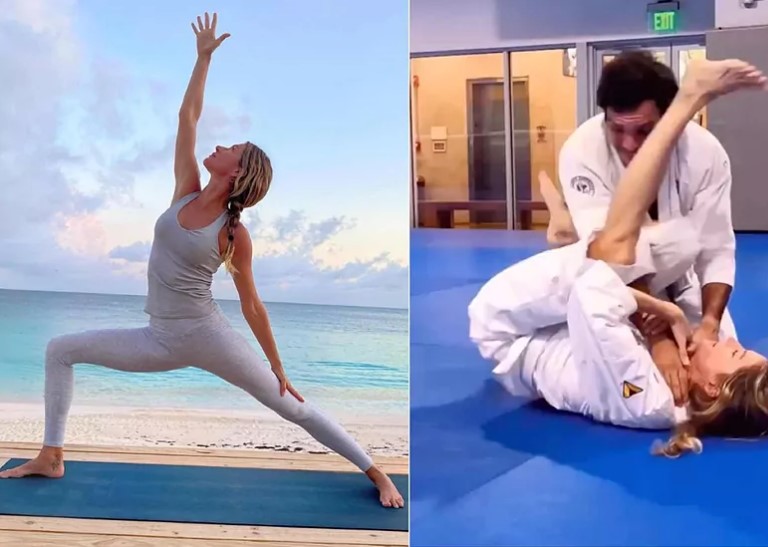 They were spotted on a dinner date in Costa Rica, enjoying a good time together. Gisele Bundchen and her jiu-jitsu coach have been making frequent headlines recently.
Also Read: "He's a person I trust": Gisele Bundchen Admires Her Rumored Boyfriend Joaquim Valente, Says She Loves Him Around Her Kids 
Source: Page Six