Director and writer Taika Waititi has finally opened up that Thor: Love and Thunder's formidable villain Gorr the God Butcher looks different from his comics counterpart to avoid any sort of comparison to Warner Bros.' Harry Potter's big bad, Voldemort.
Waititi revitalized the struggling Thor franchise with Thor: Ragnarok (2017), Waititi is set for his return to the beloved MCU with Love and Thunder. The movie marks the fourth solo adventure for Chris Hemsworth's titular Asgardian.
Mighty Thor Will Make Her MCU heroic Debut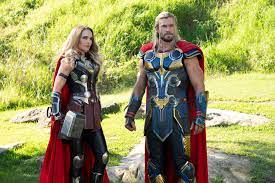 Only this time, he will be reuniting with Natalie Portman as Jane Foster (who will turn into the Mighty Thor), Tessa Thompson reprises his role as Valkyrie, Jamie Alexander as Lady Sif, Russell Crowe as Zeus, Waititi as Korg, and Batman star Christian Bale as Gorr.
Gorr, Played by Christian Bale Is Also Debuting
Debuting in Thor: God of Thunder #2 (2012), Gorr had a childhood as a servant of the gods despite he watched people around him suffer while none of his prayers were ever answered.
After his family's death, Gorr stole the power of a god (along with his sword), becoming hell-bent on taking revenge and annihilating all Gods who pay no heed to their worshippers.
The forthcoming movie is will give fans the backstory of Gorr, with the trailer for Love and Thunder's already teasing the dead body of Falligar the Behemoth in a frame that is reminiscent of a panel from the God of Thunder comic by Jason Aaron. While Gorr's backstory might be similar, Waititi reveals that his look was redesigned to avoid any comparisons to the Potter's Dark Lord.
While appearing in an interview with IGN, Waititi discussed the appearance of Gorr and what exactly was the influence behind the look of his face. Referencing the Dark Lord of the Harry Potter franchise, Waititi revealed that they tried to maintain the aesthetic of the character while avoiding any comparison to Lord Voldemort.
Read the full quote below: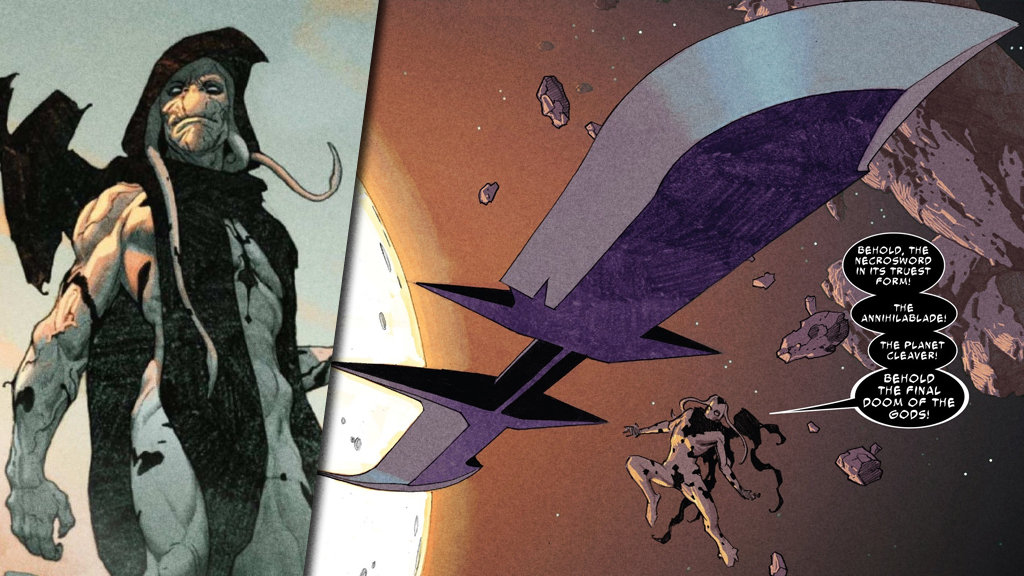 "His face in the comics unfortunately does kind of resemble Voldemort. So, I was like, people are just automatically gonna make that connection. So, we decided to depart from that design a bit more and sorta keep elements of the tone, and the fact that he had the sword. But really it was about his story. That was the most important thing for us."
While it'll be very tough to live up to Ralph Fiennes' performance——Bale's Gorr should prove just as dangerous, crazy and formidable in Thor: Love and Thunder.
Thanks for your feedback!