An explosive new duet from Shakira and Karol G has their former partners reeling. The Colombian heavyweights have dropped TQG, a scorching reggaeton/girl-empowerment mashup. Because of its infectious rhythm, sexually charged lyrics, and positive message, TQG has quickly become a fan favorite and has broken several streaming records.
The song's title, TQG, stands for Te Quedé Grande, which means "You were not big enough for me." It's a tribute to the exes of both artists—in this case, Gerard Piqué, the soccer star who dated Shakira, and Anuel AA, the rapper who dated Karol G. The song features two ladies who are proud of their independence and who are critical of their exes.
Celebrity Exes With Spicy Lyrics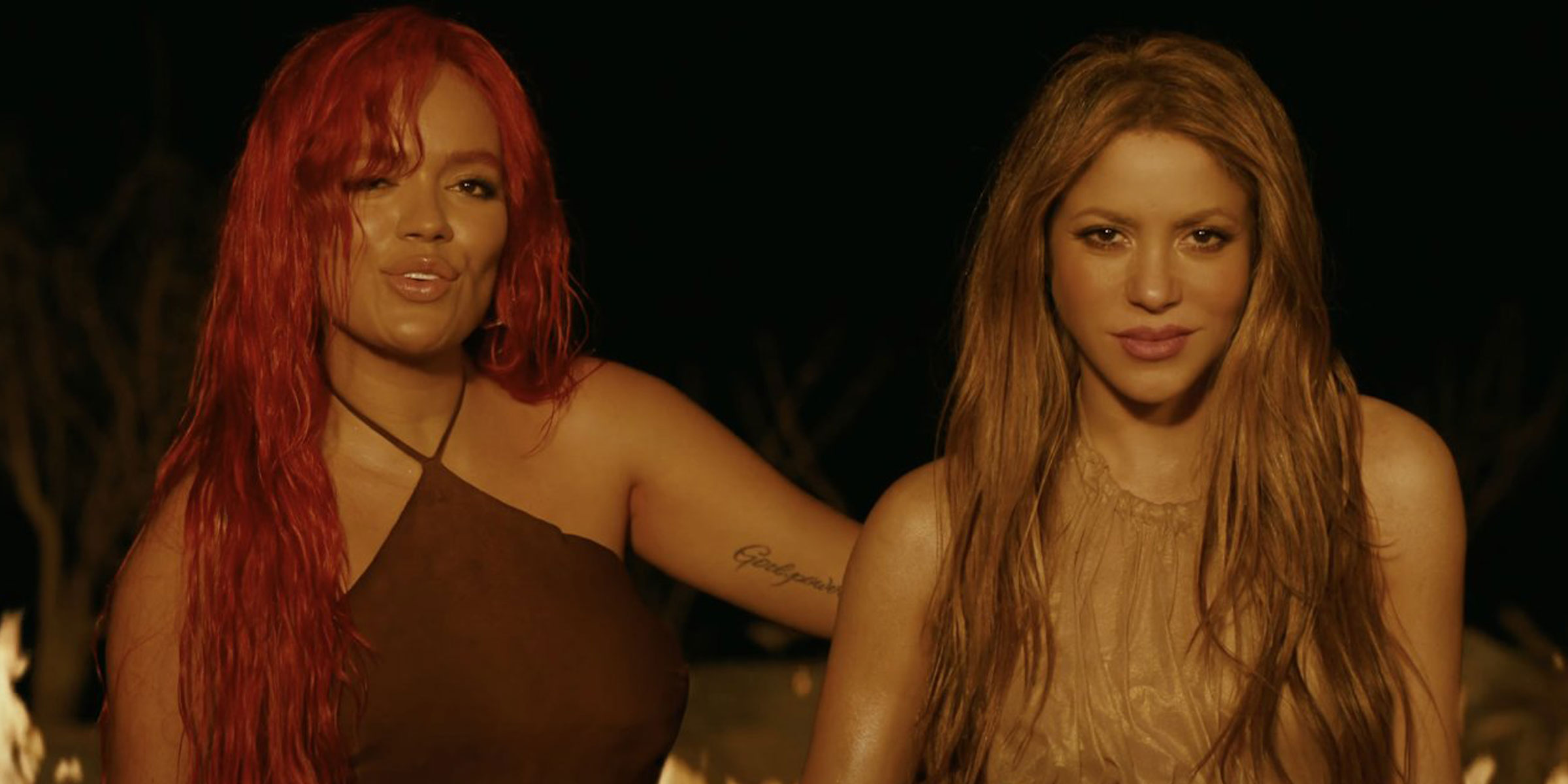 All eyes are on these two Colombian queens now as their partnership showcases their extraordinary skills. With her distinctive voice and ability to seamlessly switch between musical genres, Shakira contributes her distinctive flair to the mix. Karol G is a novice to the music industry, but her outspoken nature and infectious songs have made her an instant hit.
Suggested Article: Piqué's Mother Kept Shakira In Dark, Allowed Her Son To Have An Affair With Clara Chia Marti While Shakira Cried For Help
The song TQG exudes sexual allure and self-assurance. The rhythm is tough to resist, and the beat is contagious. Both Shakira and Karol G use their voices to describe their feelings and experiences honestly and strongly in the song's lyrics. It's an anthem for women's independence and the courage it takes to escape a toxic relationship.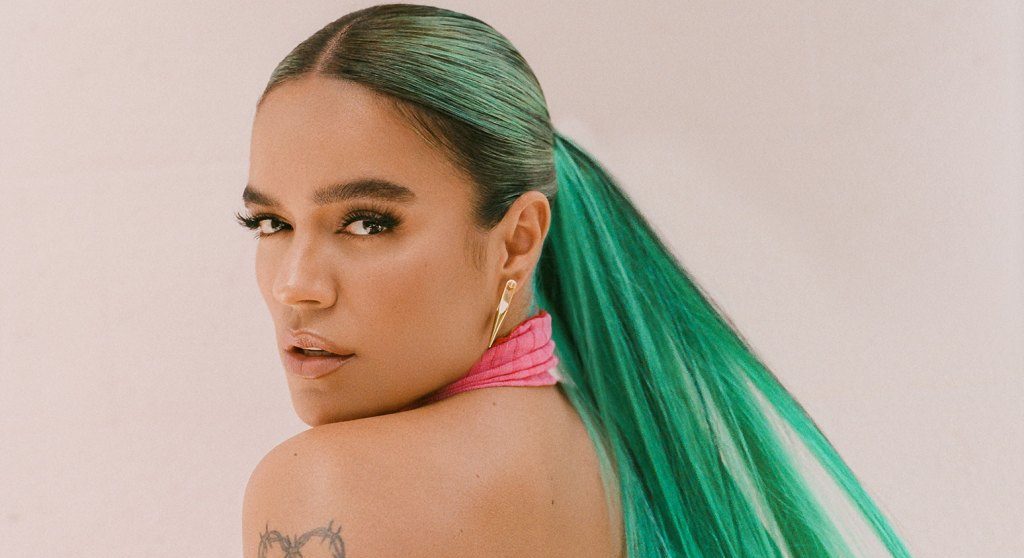 If you like the song TQG, you'll love the accompanying music video. It was filmed in black and white and featured Shakira and Karol G performing in various gorgeous ensembles. The two women in the images have an air of sultry sophistication. It's easy to see why this music video has gone viral since it brilliantly conveys the song's mood.
Also Read: "That Was Gas": The View's Nightmare Continues As Whoopi Goldberg Embarrasses Emmy Winning Show By Farting On Live TV
TQG Receives Positive Reception
In any case, it's not only the music video getting people talking. The song and its message, TQG, have been embraced by listeners worldwide, making it a cultural phenomenon. Fans have been posting their favorite lyrics, videos, and fan art related to the collaboration across all social media platforms.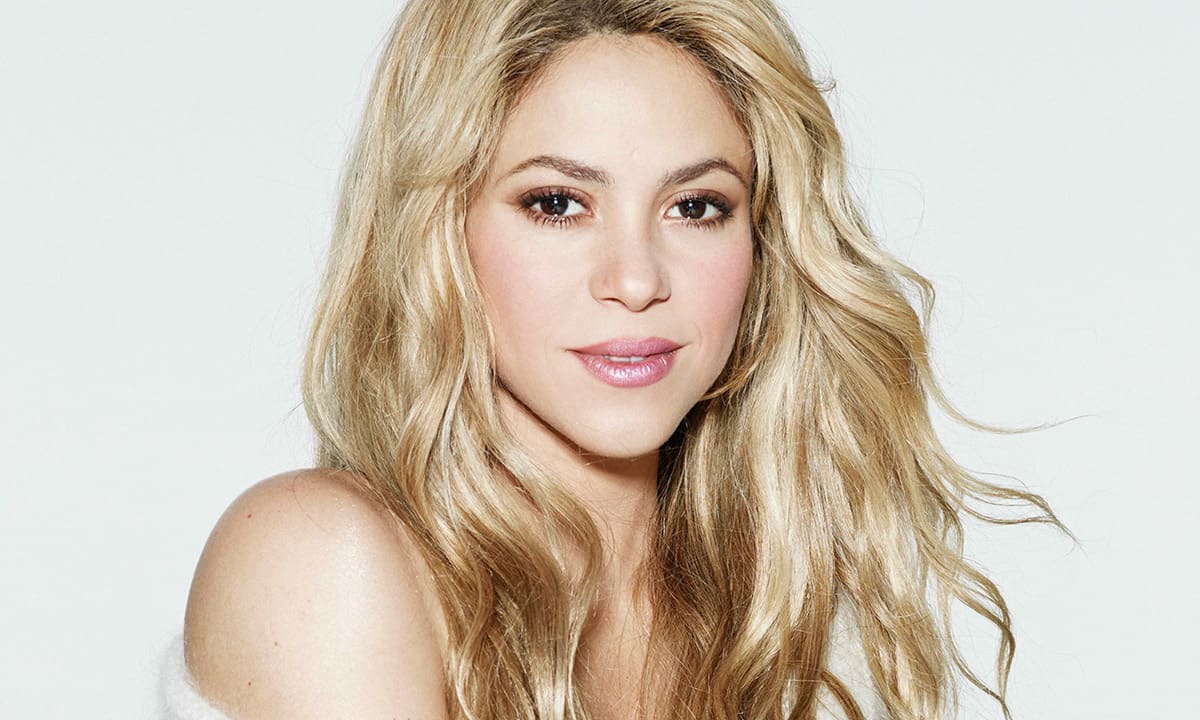 The popularity of TQG demonstrates the impact women working together can have in the music business. While both Shakira and Karol G have achieved great success on their own, when they join forces, they become unstoppable.
Read More: "Would Be My Last. It Better Be": 92 Year Old Rupert Murdoch, Orchestrator Of Johnny Depp's Downfall, Doesn't Want To Remarry After 5th Marriage To Ann Lesley Smith
This isn't the first time Shakira has made a comeback with diss tracks about exes. In addition to her recent collaboration with Karol G, Shakira has a history of successful musical partnerships, including her unforgettable duet with Beyoncé on the hit song Beautiful Liar. The track, which was released in 2006, quickly became a chart-topping sensation and remained a beloved fan favorite to this day.
Whilst TQG is a tribute to strong women, it also acknowledges the anguish of a failed romantic connection. Shakira and Karol G have been transparent about their previous difficulties; TQG expresses that. Shakira and Karol G have delivered a song that's not just a catchy hit but a cultural moment that celebrates.
Source: YouTube