Star Trek: The Next Generation was created by Gene Roddenberry and aired in September 1987. It went on to go on for seven seasons and has 178 episodes and ended in May 1994. The show garnered a lot of fans and it became a cult classic! The series was set in the 24th century, where Earth is a part of the United Federation of Planets. Star Trek: The Next Generation revolves around the adventures of a Starfleet starship aka the USS enterprise.
Captain Jean-Luc Picard led the new generation of officers. It's been almost 35 years since the first episode was released and though we saw few members of the cast here and there, many fans don't know what they are up to today (apart from being aged)! Let's take a look at them now:
1. Sir Patrick Stewart aka Jean-Luc Picard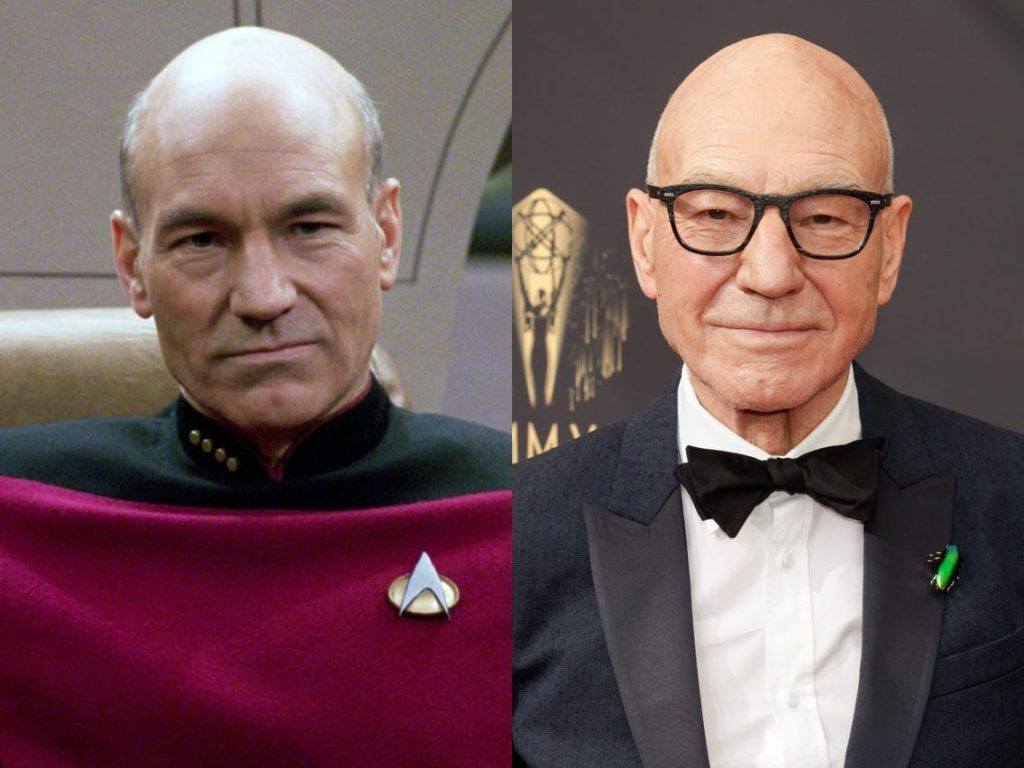 We will be blunt here. Star Trek: The Next Generation would have never been this successful if it weren't for Patrick Stewart. He started his career as a theatre actor and was even a part of the Royal Shakespeare Company (1966-1982). Before he came aboard Star Trek, he was a part of a few TV series. We don't need to remind you how fantastic he was, after all, he was nominated for Screen Actors Guild Award in 1995. At 81, he made a comeback on Star Trek: Picard in 2020.
After they finished shooting the last episode in 1994, he was already popular and has been a part of many movies. Marvel fans recognize him as the iconic Professor Charles Xavier from the X-Men franchise. While he is currently a part of Star Trek: Picard, Marvel fans can expect him in the upcoming film Doctor Strange in Multiverse of Madness.
2. Jonathan Frakes aka Commander William T.Riker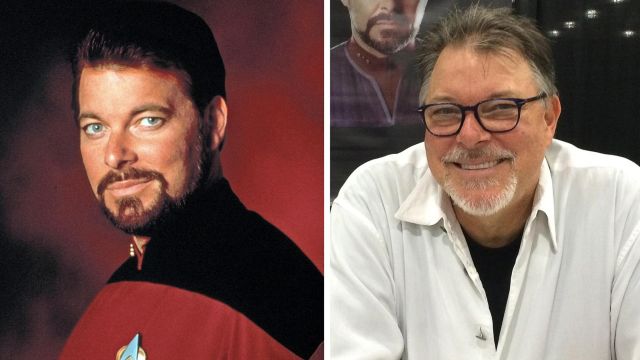 While Picard was calm, William was exactly opposite aka a hot-head. With that looks it was no surprise that women all over the galaxy would fall in love with him. And let us remind you that he would get into a lot of trouble too! He remained a friend to Picard for all the 7 seasons (and the movies too). Before making it big in Star Trek: The Next Generation, Jonathan had made few appearances in shows like Hill Street, The Twilight Zone, but what made him famous was of course TNG.
But only true fans know that he had directed eight episodes of TNG and spin-offs Voyager and Deep Space Nine as well. And he has also directed films Insurrection and First Contact. If you are a Marvel fan, let us point out that he has directed episodes of Agents of S.H.I.E.L.D as well. He too returned for two episodes of Picard.
3. Marina Sirtis aka Counselor Deanna Troi
Denna Troi was half human and half betazoid on the show. But she had the gift of empathic telepathy which she would put to great use. Denna was in a relationship with William Riker and they got married in the movie "Nemesis". Marina too has appeared in films and did theater in the UK before she got a part in Star Trek: The Next Generation.
She appeared on one episode of Picard with her on-screen husband. She has also appeared in all four TNG films and has worked in TV shows over these years. You might have seen her in Grey's Anatomy, NCIS, Scandal, Make it or Break it are few to name. She is also a voice actor!
4. Brent Spiner aka Data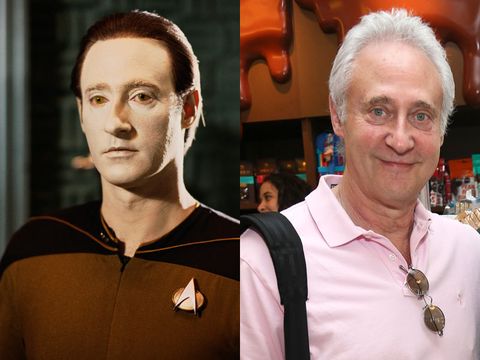 Commander Data is an extremely advanced android who served as one of the officers on the ship. He spent most of his time trying to understand human emotions. His friendship with Picard is one of the prominent relationships in the series. Before joining TNG, Brent had a successful career in theater and was in the play The Three Musketeers too among many others. He did return in "Picard" but it was a dream sequence since his character died.
Apart from TNG and the movies, he has appeared in  Independence Day (1996 and 2016), episodes of Friends, The Goldbergs, Star Wars Rebels, etc. He also lent his voice to Joker in Young Justice and Riddler in Justice League Action.
5. LeVar Burton aka Geordi La Forge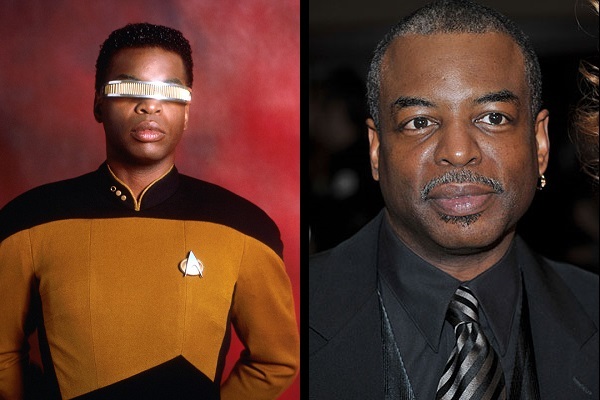 Before Burton landed a role in TNG, he was a part of miniseries called Roots which was nominated for 37 Emmys. in TNG he played the Chief Engineering Officer who was blind. Burton has had a successful career and played Martin Luther King Jr. in Ali (2001) and even made appearances on The Big Bang Theory and Community.
Burton like his costars too is a director (TV). Apart from various Star Trek episodes, he has also directed a few episodes of Charmed, NCIS: New Orleans, and JAG.
6. Michael Dorn aka Worf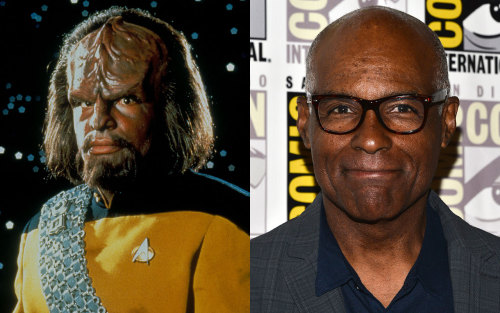 Ltd Commander Word was a Klingon officer and had distinct ridged on the forehead that defined his Klingon lineage. He went on to become one of the most loved characters as the series proceeded. Michael Dorn went on to portray the character for 272 episodes and four films making him create history since no one else had ever done it.
He has directed episodes of Deep Space Nine and Enterprise. He also has a great voice acting career and you would be shocked to know the films and shows he has lent his voice in. Dinosaurs, I Am Weasel, Kim Possible: A Stitch In Time, Arrow, Regular Show, Superman: The Animated Series are few to name. And also he is an accomplished pilot.
7. Wil Wheaton aka Wesley Crusher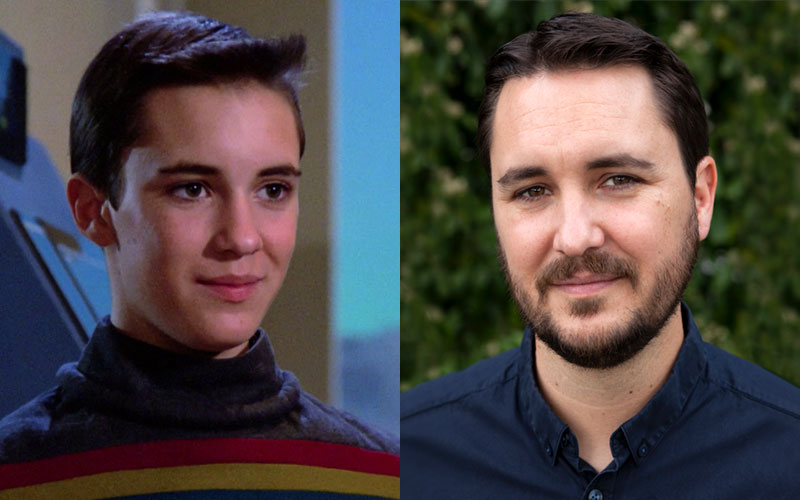 Wesley Crusher is the son of Dr.Crusher joins her on the ship. Initially, he is nothing but a nuisance to Picard and even the audience. He went on to become a regular member after the fourth season and then went to the Starfleet Academy. He then appeared in the final season for a send-off. Even though he was annoying in the beginning, he went on to become an important member.
Before bagging TNG, Wil appeared in the film Stand By Me which had some famous actors in making. He has then appeared in series and movies. You would have spotted him in The Big Bang Theory, Eureka, and Leverage.
8. Gates McFadden aka Dr. Beverly Crusher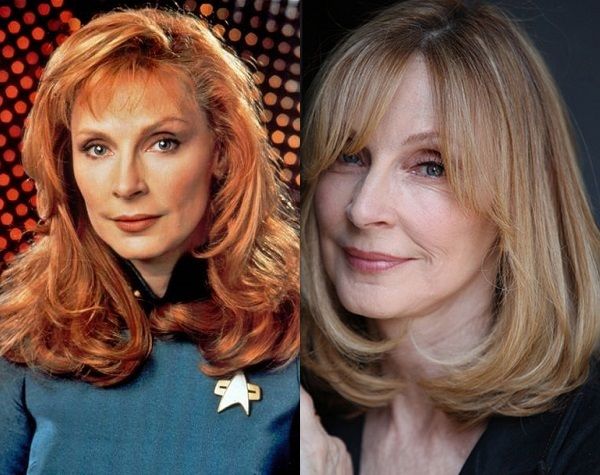 Dr. Crusher was the Chief Medical officer on the ship and also played a love interest of Picard. After the first season, she gets transferred to Starfleet Medical but then again returns in Season 3. She was having some issues with the head writer which explains her vanishing in between.
Gates was a choreographer before she joined TNG. She also choreographed The Muppets Taken Manhattan and choreographed Labyrinth. She has appeared in NCIS, A Neighbor's Deception, Make the Yuletide Gay, and Franklin and Bash.
9. Denise Crosby aka Tasha Yar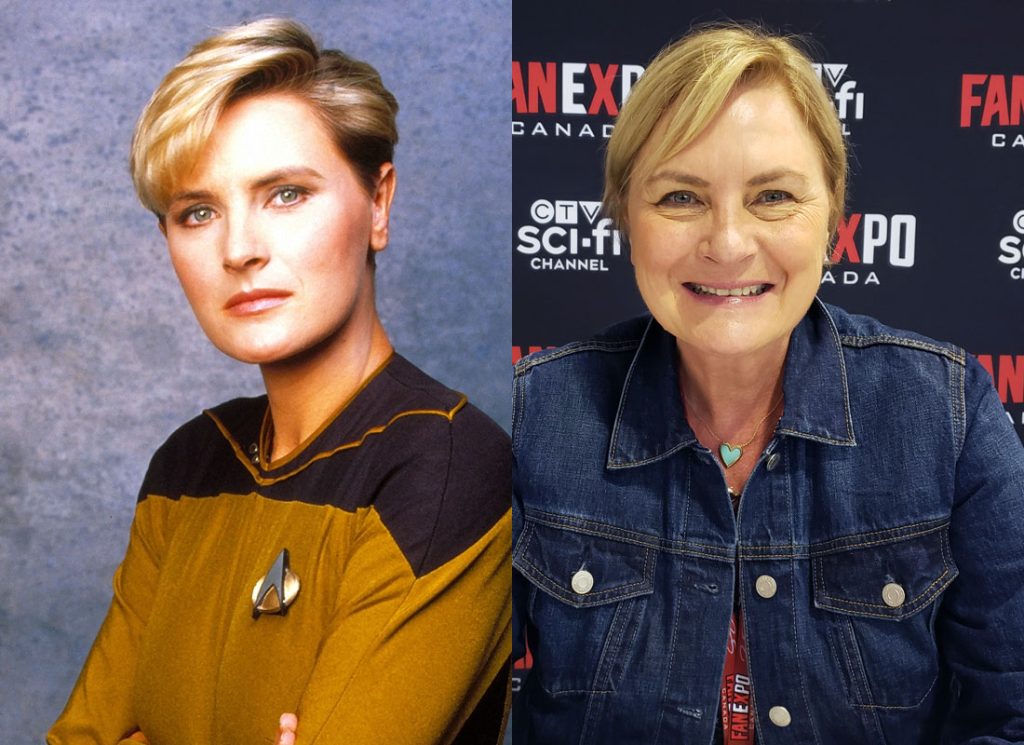 Tasha Yar's death was a shocker to all of us but that was a reason behind it. Denise was feeling miserable being on the show and asked them to kill her off! But she did reappear in an episode in Season 3 and the series finale.
Before TNG, she appeared in films like Pink Panther, Pet Sematary, 48 hours, and even on episodes of Days of Our Lives. She has also appeared in Suits, The Walking Dead, Southland among others.