Woody Harrelson is currently promoting his new HBO limited series, White House Plumbers. As a result, it goes without saying that he would likely be questioned about Matthew McConaughey's recent admission that the two actors might actually be biological brothers. And guess what? During a recent interview on The Late Show With Stephen Colbert, the Zombieland actor did, indeed, confirm the news.
During a Tuesday night appearance on The Late Show With Stephen Colbert with co-star Justin Theroux, the 61-year-old actor addressed the rumors. Harrelson claimed that the thought of Matthew McConaughey being his brother suddenly struck him after speaking with the Interstellar actor's mother, Mary Kathlene McCabe.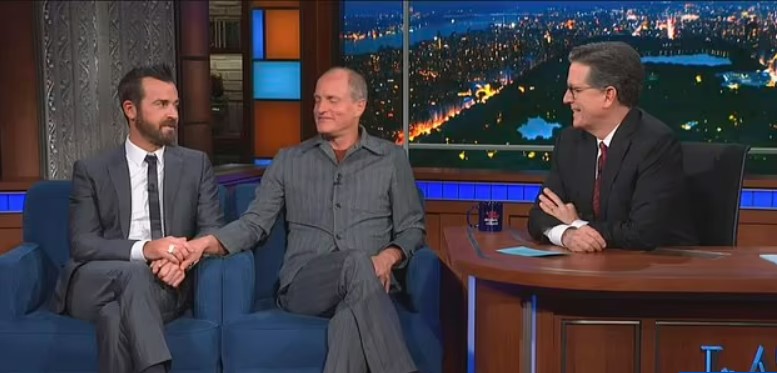 The Hunger Games actor was promoting his new political drama, White House Plumbers when he was asked about McConaughey's recent admission. The two actors have been close friends for a long time, but they just found out that they might share a parent.
Read more: "It Was The Worst Experience I Ever Had": Sandra Bullock Nearly Gave Up On Dating Before Meeting Matthew McConaughey On $152M Movie
Woody Harrelson's Wild Revelation Regarding His Own Paternity
During a recent appearance on The Late Show With Stephen Colbert alongside his White Plumbers co-star, Justin Theroux, Woody Harrelson discussed the intriguing idea that he and Matthew McConaughey could be biological brothers. 
As previously mentioned, Harrelson disclosed that it ‌was his past conversation with McConaughey's mother, Mary Kathlene McCabe, that first gave him this idea. It was back when the actors were in Greece and Harrelson said that his father had no regrets, then, Kathlene McCabe interrupted him by remarking, "I knew… your father."
The Cheers actor was intrigued by the pause in her statement and later learned that nine months prior to the birth of McConaughey, she had taken a break from her relationship with James Donald 'Jim' McConaughey (Matthew McConaughey's alleged father).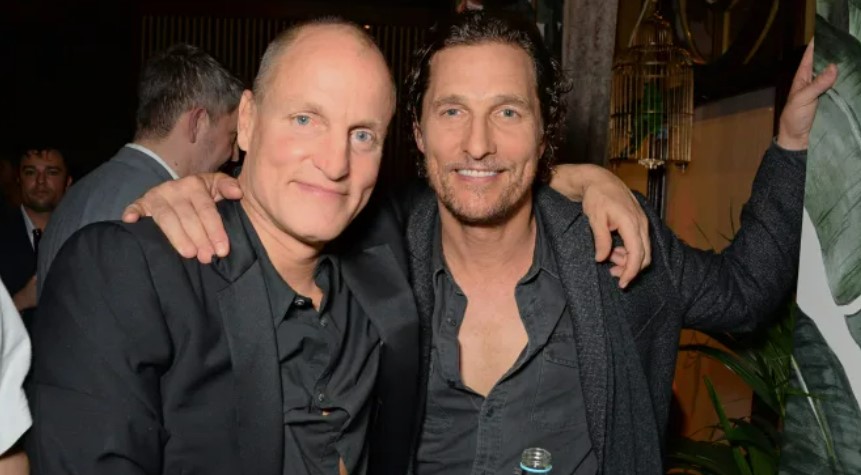 The pause, which Stephen Colbert mockingly referred to as "a pregnant pause," according to Harrelson, was what really got him thinking and was "filled with innuendo." 
When McConaughey first revealed the information, he said that he had some hesitation about getting a DNA test, but Harrelson didn't share those concerns quite as much. The 61-year-old actor said, "We want to go for a [DNA] test, but for him, it's a much more big deal."
Read more: "I Have A Hard Time Being Just Friends": Sandra Bullock Reveals Why She Never Stays In Contact With Her Ex-Partners Despite Being Good Friends With Matthew McConaughey
Matthew McConaughey's Earlier Revelations 
Matthew McConaughey previously disclosed his suspicions that his mother, Mary Kathlene McCabe, had a s*xual encounter with Woody Harrelson's hitman father, Charles Harrelson, after her cryptic remark about knowing the deceased convict.
The 53-year-old Oscar winner said on the Let's Talk Off Camera with Kelly Ripa podcast:
"In Greece a few years ago, we're sitting around talking about how close we are and our families. And my mom is there, and she says, 'Woody, I knew your dad.' Everyone was aware of the ellipses that my mom left after "knew". It was a loaded K-N-E-W."
McConaughey acknowledged that his mother's remark regarding Harrelson's late father, who passed away in prison in 2007, inspired him to look into his family's history, but they are averse to having a DNA test done.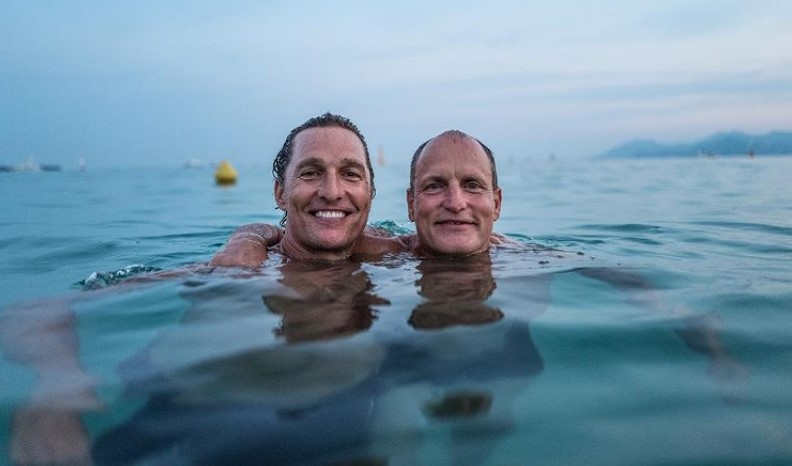 Additionally, a recently discovered photo of longtime friends, Matthew and Woody, who star in the comedy series Brother From Another Mother on Apple TV+, reveals an uncanny resemblance. Producers stated in a synopsis that the show will center on the "strange and beautiful bond" between the two characters, who are playing themselves in the series.
For the unversed, Harrelson's mother, Diane Lou Oswald, is still alive, whereas his father, Charles Harrelson, passed away from a heart attack in his prison cell 16 years ago.
Read more: "I Know We Would Stay Close": Sandra Bullock Reveals Why She Remained Best Friends With Matthew McConaughey Even After Break Up, Grew Close With His Wife To Become Their Family Friend