Trevor Noah expressed his desire for a better work-life balance and the freedom to resume stand-up comedy after resigning from The Daily Show. His final episode of the show aired on December 8. After leaving the show, Trevor Noah did not disclose what he planned on doing, but he hinted that he would take drumming lessons, travel as much, do stand-up around the world, produce, work behind the camera, work on new ideas, and spend more time with his family.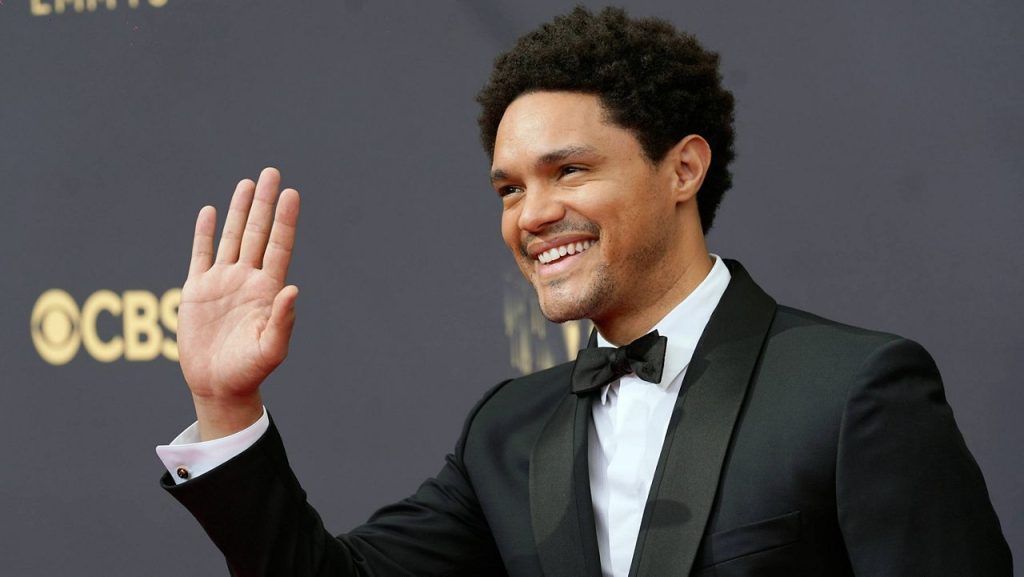 On his Twitter account yesterday, the former host of The Daily Show gained much attention for taking the issue of US airlines' arbitrary head-on. After asking his people about this, he called out the hypocrisy of US Airlines being bailed out through the tax payer's money.
Also Read: "I'm tryna do more with her than a feature": Dua Lipa Ditches Trevor Noah as Albanian Singer is Now Dating Jack Harlow 
Trevor Noah Calls Out US Airlines' Capricious Policies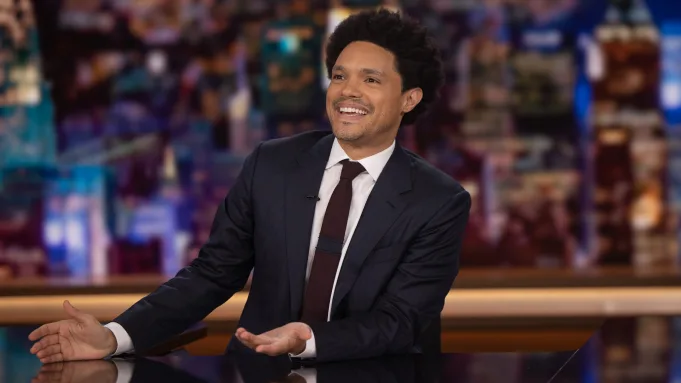 Earlier this month, comedian Trevor Noah, 38, made headlines due to his departure from The Daily Show and his rumored relationship with singer Dua Lipa. Yesterday, Noah gained much attention again as he blasted US airlines' capricious policies. It seemed that the former host of The Daily Show wanted to expose US airlines' fascism and capitalism. Last night, on his Twitter handle, Noah tweeted,
"So when US airlines were stranded, they got taxpayer money to help them out, but now when taxpayers are stranded, airlines don't help but instead charge insane amounts to people who need to get home? Help me understand. (Thinking Emoji)"
So when US airlines were stranded, they got taxpayer money to help them out but now when taxpayers are stranded, airlines don't help but instead charge insane amounts to people who need to get home? Help me understand🤔

— Trevor Noah (@Trevornoah) December 29, 2022
Noah's tweet didn't take long to start people's reactions. There was no doubt that he became the people's champion again, as he was standing for such hot topics where ordinary people were facing capitalism and were unable to speak up for themselves and were forced to follow unwanted policies that had never been in favor of the people. So let's take a look at what folks are saying about Noah's tweet:
Sounds like you understand just fine that it's total bullshit

— Seth Green (@SethGreen) December 29, 2022
Capitalism working as intended. Big bonuses for the nasty execs this season.

— MacIntosh Ross (@punchingprof) December 29, 2022
Capitalism works. Bailouts ruin things. They were bailed out when the responsible companies should have been able to buy failed assets for pennies on the dollar.

— rosepetal236 (@rosepetal236) December 29, 2022
The airlines have lobbied for decades and politicians have sold their souls to them. They have made the traveler dependent mostly on air travel. The US hasnt upfraded/invested in their rail systen, we have no fast apeed trains as an option to travel like in Europe.

— 🇵🇦Nicanor🇺🇲 Garcia🇩🇪 (@ApacheCrewChief) December 29, 2022
https://twitter.com/BastCity/status/1608456414342840321
Also Read: 'Why did you hit that man, Uncle Will?': Will Smith's 9 Year Old Nephew Tried to 'Oprah' Him After Chris Rock Oscars Slap Controversy, Made Him Feel Terribly Ashamed
It's called corporate socialism. The politicians want us to fight amongst each other about social services that actually benefit people while they continue to bail out their source of power. Welcome to Citizens United and thank you Supreme Court.

— Nittany82 (@malden1_mark) December 29, 2022
This is what happens when airline executives pocket the PPP money.

— Eileen McLaughlin 🇺🇸🇺🇦 (@EileenM60933733) December 29, 2022
It's called too big to fail. Every company that gets bailed out by the US Government (our tax dollars) should not be able to do any stock buybacks, mergers and acquisitions, or anything big until they repay the bailouts with interest. Price gauging laws should be enforced harshly

— Jeffrey Levy (@jeffreymlevy) December 29, 2022
That 'invisible hand' sure likes corporations much more than consumers.

— Wholly Hanna (@WhollyHanna) December 29, 2022
Several government officials and airline executives may have also been present in the comments section who criticized Noah's thoughts on this issue and tried to protect the policies companies had to follow. Also, many trolled him for his wealth and inability to comprehend ordinary people's dilemmas.
Trevor Noah To Return As Host Of 2023 Grammy Awards
GRAMMY-nominated comedian, actor, author, and former TV host Trevor Noah will return to the stage as host of the Grammys for the third year in a row and he will also serve as a producer on the show. During the 65th annual Grammy Awards set for February 5 at Crytpo.com arena in Los Angeles, Noah will serve as master of ceremonies.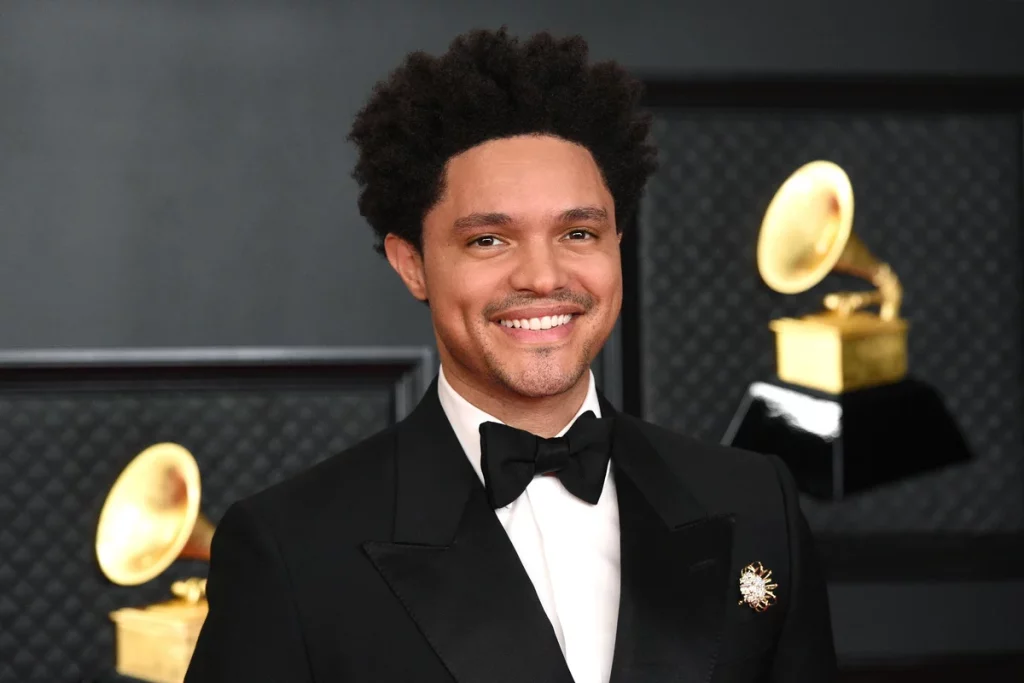 Noah confirmed his departure from The Daily Show on social media early this month. The former host was also featured on the cover of this year's Billboard GRAMMY Voter Guide.
According to Billboard, Noah said,
"I'm enjoying the fact that we're juggling flaming swords. Just putting it all together, combining different genres, getting the musicians in sync with each other and the audience, keeping the audience in tune with what's happening. One of my favorite things about the GRAMMYs as a whole is it is one of the few places where you get to experience artists in their rawest element, which is performing their music live … there's nothing like it. You develop a deep appreciation for what these people are doing beyond just the music that they make."
In addition to Album, Record, and Song of the Year nominations, Beyoncé leads the field with nine nominations. In third place are Adele and Brandi Carlile, each with seven nominations. Kendrick Lamar follows with eight nominations.
Also Read: 'I've never beefed with Kanye West. I was concerned': Trevor Noah Reveals He's Not Angry at Kanye West For His Insane Rants Because He Hasn't Taken His 'Medication'
Source: Twitter