After five months of its release, Marvel has now released an all-new trailer for Spider-Man: No Way Home featuring Andrew Garfield and Tobey Maguire. No Way Home hit the theaters in December and has had an incredibly successful run for Sony by pleasing both, fans and critics ever since; even becoming the sixth highest-grossing film to date.
The movie sees the return of Peter Parker (Tom Holland), who seeks the help of Doctor Strange to make everyone forget about his secret identity as Spider-Man. However, things don't go as planned, resulting in the fracturing of the multiverse causing some dangerous villains from past Spider-Man films to enter Tom Holland's world.
Marvel Did A Great Job At Concealing The Two Heroes In Film's Marketing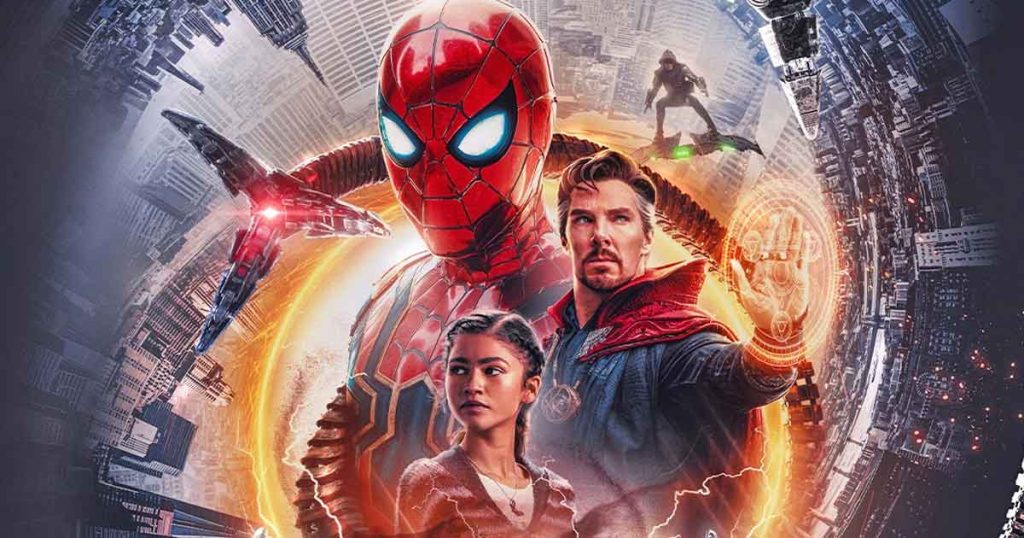 The rumors around Garfield and Maguire returning to the MCU started right after Jamie Foxx and Alfred Molina were officially announced to make a return as Electro and Doc Ock. The film's marketing also focused on its villains, making Marvel fans excited to see the return of old Spidey villains like Electro, Sandman, Doc Ock, the Lizard, and the Green Goblin.
The posters and trailers of the film made it look like Holland's wall-crawler would take on all five villains by himself, however, it was still believed that Garfield and Maguire would make their cameos. When the trailer for No Way Home Brazil showed the Lizard getting beaten by a somewhat invisible figure, it was widely assumed that Marvel and Sony had edited the two Spider-Men to somehow keep their return a huge surprise for all.
While it has been four months since No Way Home's release, it's quite well known that Garfield and Maguire did make a return for the film. However, to celebrate National Superhero Day, a new trailer for the film has been released on Spider-Man's official YouTube channel, showing what the film could have marketed if all three Spider-Men were announced prior to the release of the film.
Here's the trailer featuring Garfield, Holland and Maguire below:
It was a grand return for Maguire and Garfield In No Way Home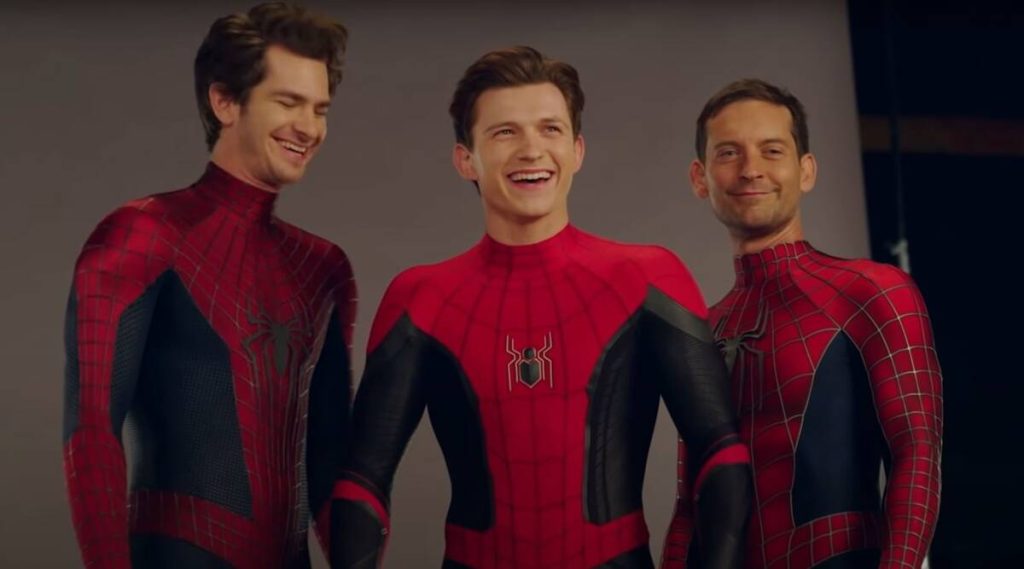 As written above, Garfield and Maguire were initially expected to return in No Way Home, however, we didn't know how big their roles would be, prior to its release. Fortunately, the duo returned for more than cameos and were quite integral to Tom Holland's climactic fight against Green Goblin. Previous Spider-Man films have suffered from including way too many characters into a single film, something that could have easily taken place with No Way Home. However, Marvel and Sony were ultimately able to find the apt balance to keep the story focused on Tom Holland's hero.
Some Marvel fans may have loved to see the duo in early Spider-Man: No Way Home trailers, but watching them walk through the portals created by Ned made the movie-going experience more special. It had been 14 long years since Maguire had suited up as Spider-Man while it had been 8 years for Garfield, so watching the two team up with Tom Holland without any official confirmation made many fans burst into tears in the theaters.
Thanks for your feedback!